The Trump Administration is adding foreign individuals and entities to US sanctions lists at a rate never before seen and it's increasingly been done without Congressional oversight, judicial review or any requirement to produce evidence, writes Marcus Reubenstein.
Amidst the chaos of nationwide Black Lives Matter protests and the COVID-19 outbreak across the United States, President Donald Trump issued an executive order in June sanctioning the International Criminal Court (ICC) in The Hague, including its lawyers, investigators and human rights advocates.
The move by the White House to sanction the ICC was in response to a unanimous ruling of the five judges of ICC Appeals Chamber to allow prosecutors to investigate, and potentially lay charges against, US military personnel for alleged war crimes in Afghanistan.
William Burke-White, a foreign policy scholar at the Brookings Institution in Washington DC, called the Trump sanction "fundamentally misguided". The sanction is so broad it could grant the US government the power to seize the property of witnesses who appear before the ICC.
Most disturbingly Trump's executive order could potentially see the victims of war crimes have their names added to a list previously reserved for terrorists, war criminals, dictators and international drug lords. In theory academics whose articles are relied upon in framing a legal argument could be sanctioned.
Rule of law eroded
And President Trump has also just made good on his public threats and issued an executive order banning Chinese-owned social media app TikTok. While the president has the Constitutional powers to do so he first had to declare a state of emergency under the National Emergencies Act.
This executive order follows the announcement three weeks ago that 11 Chinese companies were sanctioned over alleged human rights abuses against members of the Uyghur ethnic minority in Xinjiang province.
They were added to the Department of Commerce's BIS (Bureau of Industry and Security) Entity List which now contains the name of 48 Chinese companies implicated in human rights abuses against Xinjiang Uyghurs. Of those 48 "companies", 20 are actually local police departments scattered across China.
In a report for Brookings, Burke-White wrote that for Trump to use his executive powers in such a manner materially "erodes the US longstanding commitment to human rights and the rule of law".
A foreign policy carpet bomb
While George W. Bush's administration issued on average 430 sanctions each year and the Obama administration 500, under the Trump administration the US Treasury has issued more than 3,000 sanctions, including more than 1,400 in 2018 alone "the highest single-year total since the department started publishing sanctions data 20 years ago" according to a report in The Diplomat.
The Washington Post has referred to sanctions as Trump's "favourite form of retribution". "Trump imposes sanctions much like how he governs — using them aggressively if haphazardly."
The Economist has labelled the Trump approach "financial carpet bombing", saying the president "uses sanctions as a bludgeon in high-profile disputes."
Unhealthy dependence on sanctions
Andrew Rennemo, a former intelligence analyst who advised the US Treasury Department on the imposition of sanctions, says recent moves "reveal much about the current state of US diplomacy and its unhealthy dependence on sanctions".
Most US trade sanctions are imposed by the Department of Treasury, however, in 1997 the US Commerce Department established the BIS (Bureau of Industry and Security) Entity List to identify foreign entities that pose a direct national security threat to the United States. A designation bans US companies from exporting good to sanctioned foreign entities.
The Commerce Department says the Entity List was established to identify those engaged in activities related to weapons of mass destruction (WMD) programs. Since then, grounds for inclusion have expanded to supporting "governments" or "persons engaged in acts of terror".
Under Trump it has been broadened again to include activities "that could be contrary to the national security or foreign policy interests of the United States".
Says Judith Alison Lee, co-chair of the International Trade Practice at Gibson Dunn Lawyers in Washington DC, "Under the Trump administration the definition of national security keeps getting stretched.
"It is a very powerful tool and this administration is making sanctions' rulings in a way and a scope that we've never seen with any previous administration."
No oversight or review
According to Ms Lee, whose firm has represented companies and individuals who've been sanctioned, "The Trump Administration loves these sanctions. They are immediate, they are not subject to any Congressional approval, and they are not subject to any meaningful judicial review."
She says, "Prior to the Trump Administration, it was a very deliberate decision by the government to put one of these companies on the list. Under previous administrations I can't recall a case where it was done on insufficient evidence.
"Trump has put this on steroids. Also, these actions don't really take into account the views of US allies. Even Australia, I think we're making Canberra nervous with our continued sabre-rattling against China."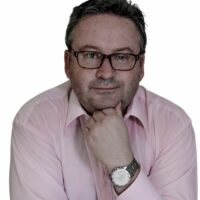 Marcus Reubenstein is an independent journalist with more than twenty years of media experience. He spent five years at Seven News in Sydney and seven years at SBS World News where he was a senior correspondent. As a print journalist he has contributed business stories to most of Australia's major news outlets. Internationally he has worked on assignments for CNN, Eurosport and the Olympic Games Broadcasting Service. He is the founder and editor of China-focussed business website, APAC News.