Academics are cruising for a bruising, arguing they shouldn't have to bear the brunt of poor decisions by management, especially when executive pay has risen by 50% in 10 years. Callum Foote investigates.
The University of Wollongong has warned staff that unless they accept large salary cuts and agree to significant job losses, it will only be able to operate for four to six more weeks.
The university has incurred a massive drop in income after a reduction in overseas student enrolments, losing about $90 million in annual revenue.
The university is one of three in Australia whose revenue from overseas students exceeds that from domestic students. NSW universities seem particularly exposed to the international market; the two other universities that have more than half their student revenue coming from overseas students are the University of Sydney and the University of NSW.
Despite having already cut $33 million in spending, University of Wollongong (UoW) administration is looking for a further $57 million in savings. With salaries comprising 40% of the university's total expenditure, management say the savings have to come from reducing staff salaries.
Academic staff have been told that without these cuts, the university will only be able to operate for four to six more weeks.
'Reckless' spending
However, the academics whose jobs are on the line say that the university is now in its dire position because of the reckless spending and borrowing decisions by management. With the university's revenue base up by 35% in the past five years, the university should, in fact, be in a healthy position, with more than enough money to cover costs in a difficult time.
Last year alone, the university spent more than $175 million buying property, plant and equipment while spending just shy of $30 million on consultancy services and other contracts.
Executives vs academics
Academics facing pay cuts and job losses are also questioning rising executive pay. While the number of executives on the payroll have dropped from 19 in 2009 to nine in 2020, executive pay is up by 50% in the past 10 years, with the average salary just over half a million dollars. Vice-Chancellor Professor Paul Wellings' base salary is $976,000.
While the executives have pledged to accept a 20% pay cut for 12 months, this is in fact made up of a 10% pay cut and a 10% donation to the university's Resilience Fund.
Three options for staff
The future of the university is now in the hands of all academic and non-academic staff. They have been told they must choose one of three options for how the university administration will handle the crisis.
The first two choices involve either a 10% or 15% pay cut along with other cutbacks, with each option still resulting in the loss of 150-200 jobs. The third option offered to academics through an online survey last week is to make no changes to employment conditions and instead incur "substantial" job losses.
When put in a similar position last week, academics from the University of Melbourne chose the same Option 3 as has been put to UoW staff. They voted against pay cuts and have been informed that this will result in about 300 redundancies.
Call for transparent consultation
In an open letter to UoW administration signed by more than 60 academics, they argue that "there has been a complete lack of effective and appropriate consultation and the details of UOW's financial situation have not been made clear". They have demanded an Option 4, whereby staff and administration "sit down and engage in appropriate and transparent consultation".
In response to this demand, UoW's senior deputy Vice-Chancellor Professor Joe Chicharo claimed in an internal staff email that staff who voted for Option 3 "attack and damage the core fabric of the University" and that "without self-sacrifice we can achieve little".
Secretive contracts
UoW staff have been critical of the university's one-sided, secretive and lengthy contracts with private parties in relation to the building and maintenance of student accommodation, which has been a significant contributor to the existential crisis the university now faces.
The UoW's 2019 annual report says that the university "has entered into a PPP (public-private partnership) with the private sector in relation to the construction, refurbishment, operation and maintenance of new and existing student accommodation for a period of 39 years".
Moreover, under this agreement, "the University will not disclose student accommodation revenue" and "will recognise as income operational service payments for providing operational activities under the service level agreement".
Staff also point to what they say is poor financial management, given that the last year's operating result ratio was minus 0.4%, well below the 2% goal and the worst result of the past five years.
UoW management has also ruled out "raiding the piggy bank" of longer-term investments to make up the shortfall. These investments total more than $330 million as of April 2020. Against these investments the university has borrowings of $234 million and has to make further provisions for long service leave.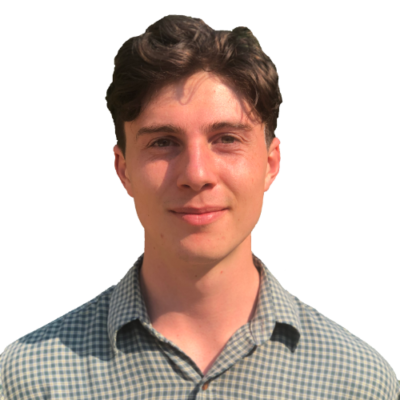 Callum Foote is a journalist and Revolving Doors editor for Michael West Media. He has studied the impact of undue corporate influence over Australian policy decisions and the impact this has on popular interests.