Australia's premier tax cheat Exxon is one of a number of companies in the US using conflicting Facebook ads to target both liberals and conservatives, writes Jeremy B Merrill. The left wing sees narratives  extolling Exxon tackling climate change while right wing Facebook users see ads asking for support to stop regulation.
Liberals on Facebook are given one picture of ExxonMobil. To them, the multibillion-dollar oil giant sells itself as turning over a new leaf, exploring "carbon capture" techniques that put carbon back into the ground.
If you're a conservative, Exxon has a very different message: "The oil and gas industry is THE engine that powers America's economy," reads one ad targeted at conservatives. "Help us make sure unnecessary regulations don't slow energy growth."
Other Exxon ads targeted at liberals said the company helped mass-produce a new N95 mask design and trumpeted how "modern energy can transform lives".
Conservatives, on the other hand, were shown ads about how pipelines are essential infrastructure that keep oil- and gas-based energy affordable.
The Markup found 18 Exxon ads on Facebook targeted to political liberals and 15 to conservatives — many with messages implying a contradictory attitude toward the urgency of adapting to climate change.
ExxonMobil did not respond to several requests for comment.
The ads — and information about their targeting — came from the Ad Observatory at NYU's Cybersecurity for Democracy project.
Exxon is one of a handful of companies targeting specific, and sometimes conflicting, Facebook ads to people of different political beliefs. Other organisations targeting Facebook users with different messages include multinational gold mining conglomerate Barrick, and pharmaceutical industry lobbying group PhRMA.
Another Australian miner sues another poor country, this time Barrick's Porgera in PNG
Range of options for advertisers
Facebook offers a wide array of options for advertisers looking to hit specific groups of people with their messages — from things like "Engaged shopper" to "Friends of Soccer fans" — including several political options like "Likely engagement with US political content (conservative)" and people interested in "Democratic Party (United States)".
Much has been made of America's seemingly growing political polarization, with some commentators blaming Facebook's algorithmic push to encourage people to join groups that sometimes contain highly partisan, vitriolic content.
But whatever the cause, experts say brands' decisions to appeal to people because of their political leanings indicates that they're using Facebook's ad targeting system to take advantage of that polarization.
Facebook didn't respond to a question about Exxon's use of its ad targeting tools.
The Markup analysed data from June 2020 through March 2021 from the Ad Observer browser extension of  NYU's Cybersecurity for Democracy project, which enables volunteer participants to contribute the ads they're shown and what Facebook discloses to them through the "Why am I seeing this ad?" feature.
Because Facebook doesn't disclose all the targeting choices to anyone, it's possible that the ads in this story were targeted to other political groupings as well.
Though the ads were targeted at people based on their politics, Facebook did not consider the bulk of them to be political. When The Markup approached Facebook, the company said some of the ads identified should have been labeled political and removed them from the platform because the advertiser failed to comply with Facebook's rules for labeling political ads.
Kert Davies, director of Climate Investigations Center, said Exxon was "clamoring for what's known as social licence", the idea that the "oil industry is good for the economy, good for jobs" with the subtext of "don't do anything that hurts the oil industry".
Numerous consumer products companies target one side of the political spectrum. Ads for Nike's lines of sneakers honoring LGBTQIA+ people and Native American and Indigenous Heritage were targeted specifically to people interested in the Democratic Party. Ben & Jerry's ice cream targets political liberals. Black Rifle Coffee, which sells military-themed coffee, targeted Facebook ads at people interested in the Republican Party or Donald Trump.
Ad targeting is not a new tactic. Decades ago, before merging with Exxon, Mobil bought space to promote its views on The New York Times' op-ed page
Robert Brulle, a professor at Brown University, said segmenting audiences for ads is "pretty much a standard practice" with data. But the targeting capabilities offered by Facebook allow a much broader array of data-driven advertising.
ExxonMobil dumps Bass Strait sale after Woodside debacle and warning from Canberra
This is an edited version of an article that was first published on The Markup.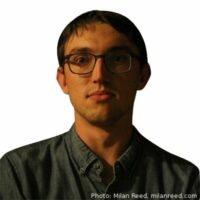 Jeremy B. Merrill freelances for The Markup. He is a reporter and a coder with a special interest in how ad-tech and algorithmic infrastructure is exploited for scams, shady political tactics, and corporate sleight-of-hand about who's doing what.