Public trust in the independence of the major audit firms to manage their conflicts of interest is once again in the spotlight thanks to a class action lawsuit against vocational training group Vocation Ltd and its auditor PwC.
Once a darling of the share market, Vocation blew up in 2014 after being exposed for inflating its revenues and material failures of market disclosure. A so-called "tick and flick" merchant – they often book half the revenue for a course when the student enrols – Vocation was particularly aggressive in signing up students to training courses and raking in a slice of the gargantuan $7 billion or so which is shelled out in taxpayer money to the careers training sector.
Its other dubious practice was booking revenue for a service before the actual service was provided. This is a practice in which many of the ASX's more racy operators have engaged and one which should have been stamped out years ago.
As should the practice of audit firms donning two hats, one as investigating accountant and the other as auditor. PwC is by no means alone in this; it marks yet another failure of the audit profession and the Big Four global accounting firms.
In the case of Vocation, PwC signed off as investigating accountant to the Vocation Ltd float prospectus in 2013, then subsequently developed a new accounting policy which allowed Vocation to increase its 2014 financial year revenue by nearly $15.9 million and its profit by $7.6 million.
When confronted last week by publicity over the shareholder class action, PwC delivered the customary response, "We will be vigorously defending the allegations".
Whatever the outcome of the lawsuit, and we make no allegations of impropriety here, the Vocation imbroglio demonstrates that the same Big 4 audit firm should not review the forecasts in a company prospectus and then audit its subsequent financial results, results which will be compared to the original forecasts.
It is perhaps too much to hope that the government might act decisively on this conflict of interest. Audit standards-setter, the Auditing and Assurance Standards Board, is stacked with Big Four types and the corporate regulator has displayed zero appetite over the years for compelling the audit firms to do their job.
It is however a significant issue for investor confidence, indeed public confidence in the share market and it is therefore a good thing that plaintiff law firms are in effect standing in the shoes of the regulators.
On September 30, 2016, ASIC announced the commencement of civil proceedings against former company officers of Vocation but not against the auditor.
According to press reports, the statement of claim filed by lawyers Maurice Blackburn alleges: "PwC and partner Steven Bourke, and Vocation, developed a new accounting policy that allowed Vocation to increase its 2014 financial year revenue by nearly $15.9 million and its profit by $7.6 million."
Besides Vocation and its auditors recognising revenue in the financial statements before the services were provided, the plaintiffs claim that there was a failure to disclose the change in accounting policy and subsequent events revolving around the company's suspension and the repayment of government funding.
Whether Vocation directors or PwC acted inappropriately is for the courts to decide. The point here is that it is not a good look for the firm to earn $1.3 million as investigating accountant for the IPO and $200,000 for the audit, then for its client to go belly up.
The other issue, and again one which is by no means contained to PwC, is the various guises of the partners signing off.
Steve Bourke, partner PwC, is the name appearing on the audit report of Vocation. The ASIC register of registered auditors however has no record of a Steven or a Steve Bourke. There is a Stephen James Bourke, No. 161905, registered at the PricewaterhouseCoopers office at Barangaroo Sydney.
Presumably the registered Stephen Bourke is the same SJ Bourke partner PwC who signed the audit report of Bega Cheese Limited for financial year 2015. The Chairman of Bega Cheese is involved with the charity Giant Steps Sydney Limited and this Company's most recent audit report was signed by no other than Steve Bourke, partner PwC.
Though, in a recent Acquittal Certificate that Giant Steps provided to the Department of Education and Training, the qualified person signing off is Stephen Burke of PwC. In PwC's annual reviews of 2009 and 2010, Steve Burke is shown as a partner.
Further, the ASIC register of financial advisers shows that Stephen James Bourke is now a registered financial advisor, No. 452744 of PricewaterhouseCoopers Securities, as well as a registered auditor.
ASIC's registers also show that Stephen James Bourke was an authorised representative No. 244572 of PricewaterhousCoopers Securities during the period February 3, 2014, to July 15, 2016. It appears therefore that Steve Bourke was wearing two hats when performing the statutory audit of Vocation for 2014: one as auditor and another as a representative of PwC Securities.
Bourke is one of many we have seen over the years to sign off with different names. Sometimes only the name of the firm is used. Again this is a failure of the profession, a failure of accountants to be accountable.
Responding to the story, a spokesperson from PwC emailed: "From time to time some Partners will hold a role as an authorised representative for PwC Securities depending on the nature of work being done, in addition to other roles they may hold.
"Steve Bourke was an authorised representative of PwC Securities, an entity which holds an Australian Financial Services License. He is also a registered company auditor.
"Steve Bourke signed the statutory audit of Vocation for 2014 in his capacity as a Partner of PwC."
Given the broad slew of company collapses, Steve Bourke can probably count himself unlucky to be caught up in this. Regulators don't venture in throwing distance of the big audit firms and the last time one was made to pay for a corporate blow-up was the Centro action four years ago when PwC settled, paying a rumoured $66 million of the $200 million to shut the case down.
In any case, it is another blow to audit independence when Big Four audit firms, the biggest professional firms in the world, have partners registered as both auditors and financial advisers. Twenty years ago, when professional standards were treated more seriously, the issue of audit rotation was routinely a matter of professional debate and regulatory musing.
It never happened. Auditors got ever closer to their clients, rendering themselves effectively "captured". With the abject failure of regulators to address conflicts of interest and lock horns with the Big Four, things have deteriorated, nourishing the epidemic of corporate tax avoidance in the process, as it is often the case that the same firm does the tax work and the audit too.
Story by Michael West
Editor: Mick West
Sub-editing and production: M. West
Graphics and Design: Mike West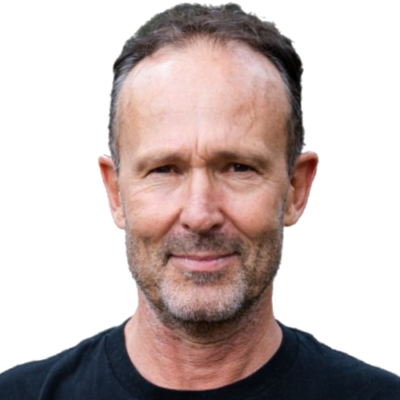 Michael West established michaelwest.com.au to focus on journalism of high public interest, particularly the rising power of corporations over democracy. Formerly a journalist and editor at Fairfax newspapers and a columnist at News Corp, West was appointed Adjunct Associate Professor at the University of Sydney's School of Social and Political Sciences.