When we launched QED, the aim was to create a strong narrative to call for a federal anti-corruption commission, or independent commission against corruption (ICAC). As of today we have published over 70 stories. Collectively, they reveal more than "just" dubious behaviour often bordering on corrupt; they point to a culture that is fundamentally flawed.
For every story in our QED database, we have asked the question, "Does this behaviour pass the pub test"? There are now 70 stories and counting. From dubious travel claims to the numerous election funding rorts, they illustrate deceptive conduct of some kind, conflicts of interest or corporate interference in government affairs.
Some of the stories involve minor offences, acts which would be unlikely to be referred to a Federal ICAC if one existed. We have included these to demonstrate how widespread is the poor behaviour by our elected officials. Collectively, they constitute a bullet-proof case for a Federal ICAC (or Commonwealth Integrity Commission, as it has been dubbed).
It is important to note that the QED database makes no actual allegations of illegal activity, only that the facts surrounding the poor behaviour warrant concern and investigation. The Westminster political system was founded on trust, that trust is broke, as is public confidence in our democratic leadership. We believe it can only be fixed if politicians are made is accountable for their actions. 
Some of the stories we have covered are so egregious it is hard to fathom how the people responsible are still in their roles of power and influence. With the independent scrutiny that a proper ICAC would provide, it is hard to see how Angus Taylor could get away with his numerous transgressions.
Stuart Robert appears in eight of the stories we cover, ranging from listing his parents as directors of his company without their knowledge, to failure to report or record donations, his dubious expense claims and blaming hackers when the MyGov site crashed because of excessive traffic. Collectively these instances point to a person not just failing the test of integrity, but one who is not up to his job.
What QED also reveals is an entitled group of elected representatives – professional politicians – who have their priorities all wrong. Self-interest comes first, the interest of their party second, and the interest of the nation they are elected to serve comes a distant last.
Members of the Coalition "star" in the majority of the stories we have covered so far. This is not surprising given that being in power provides many more opportunities for errant behaviour than being in opposition. But making dubious travel claims is a bi-partisan offence, it seems, and not confined to Bronwyn Bishop's infamous helicopter trip. Labor's Tony Burke claimed $12,000 for a family trip to Uluru back in 2012, while Joel Fitzgibbon failed to declare payments he received for a trip to China, himself accepting it was a "breach of the ministerial code of conduct". But as so often seems to be the case, breaches come without consequence. Cross-bench MPs also feature.
Such blatant disregard for codes of conduct and propriety abounds. Former minister of defence, Christopher Pyne, accepted a consulting job with Big Four consulting firm Ernst & Young nine days after departing his Canberra office. Ernst & Young is one of the major beneficiaries of lucrative defence and defence industry contracts, and it is unlikely it engaged Pyne's firm for his charm alone.
The Ministerial Standards state that ministers must not "lobby, advocate or have business meetings with members of the government, parliament, public service or defence force" for 18 months after leaving parliament on matters they dealt with in their final 18 months as ministers. A subsequent internal "inquiry" found that Pyne had not breached those standards, as internal inquires routinely do.
And that is why we need a federal ICAC with real teeth. An independent body that is appropriately resourced to investigate and with the power to subpoena evidence; without those investigated being able to hide behind parliamentary privilege, claiming "national interest" or find other ways to obfuscate the process. Such a body needs broad powers to refer matters to prosecuting authorities and offer strong protection to whistle-blowers, journalists and others bearing witness to the misdeeds of government officials and elected representatives – including after they have left office.
The trust in our politicians is at an all time low. Voter apathy is further fuelled by mainstream media largely failing to hold power to account. It is not in their interest to do so. We need a federal ICAC to help restore faith in a broken system, and we will continue to churn out more stories to prove it.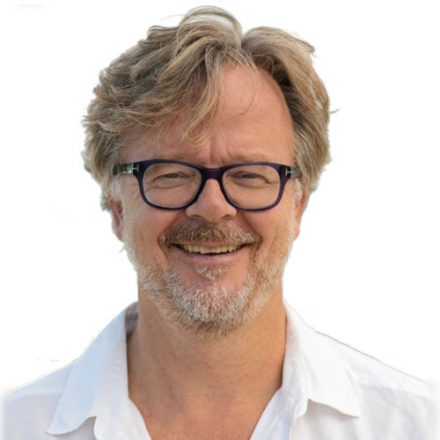 Kim Wingerei is a businessman turned writer and commentator. He is passionate about free speech, human rights, democracy and the politics of change. Originally from Norway, Kim has lived in Australia for 30 years. Author of 'Why Democracy is Broken – A Blueprint for Change'.