The Chronicles of a Fleeting Prime Minister
What a Lucky Country we are — where leaders and "would-bees" strive selflessly to be second-rate and voters are spoilt for choice by conga-lines of plonkers and nozzlers as to make any country proud, opines Michael Sainsbury, gratefully.
DURING HIS recent trip to Buenos Aires for the G20 summit, our fourth-shortest serving Prime Minister Scott won the rare quinella of being unrecognisable by the real leader of the free world Angela Merkel and being praised to the high heaven by the fake one, Donald Trump.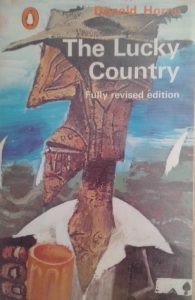 It reminded us of author and economist Donald Horne's loving poem to the great people of Australia who have always strived tirelessly to do their second best:
"Australia is a lucky country run by second-rate people who share its luck".
Little did he realise then that he had imparted the secret to government and corporate success in Australia, in perpetuum.
Despite his concerns about what may happen when the luck runs out, he had not reckoned with China — and 54 years later this is still that very lucky country. So Donald would be thrilled to know that, since he left his temporal body in 2005, we enjoyed an unprecedented run of second-rate leaders, each finding new ways to out-ordinary their predecessors.
On both sides of parliament, the party rooms understand with pinpoint clarity their role: to make sure the second-rate cream rises to the top; no mean feat but a nation has been grateful.
For most certainly, this world-leading model of second-rate country management ain't broke, so it would be far too risky to try and fix it. That would just be pushing our luck.
In 2005, coincidentally the year of Donald's death, the Liberal Party, alive to the growing problem of the Keating government's sneaky, perilous plan to test Australia's luck and try for something first-rate, moved to nip it in the bud. While saddened at having to remove the gloriously second-rate Alexander Downer from the leadership, it made the tough choice to find the most experienced second-rater in its ranks, Johnnie Howard, the final remnant of the second-rate magnificence of the Malcolm Fraser years. A leader who spurned multiple chances to prove himself first-rate but selflessly demurred.
Top marks to Howard for elevating "ordinariness" into our most venerated political commodity. From 1996 for four elections in a row, the Australian people again and again rewarded Johnnie and his 2IC, second-rate spendthrift Treasurer, Peter Costello, as they presided over a period of extraordinary luck that could only have been properly mismanaged by this timeless second-rate double act.
Howard's "ordinariness" fascinated Australia-watchers like humorist, Bill Bryson, who wrote in 'Down Under':
'Imagine a very committed funeral home director someone whose burning ambition from the age of 11 was to be a funeral home director. Then halve his personality and halve it again, and you have pretty well got John Howard.'
Staying so ordinary, so unremarkable, for so long is quite a feat and Johnnie was undone by a classic second-rate mistake:  getting too relaxed and comfortable, so he didn't see an even more convincing second-rater, Kevin Rudd, coming.
Skipping through the esteemed roll call of second-rate talent that led Australia through the continuing momentum of stone cold dumb luck: Julia, Kevin again ( you really can't keep a not-quite-up-to-it man down), The Wrecker whose second-rate Oxford Blue in boxing and a complete absence of original thought simply could not be ignored and his supernova moment of sublime ineffectuality will be remembered for ever.
Since then, proving his relentless drive to become even more second rate, he remains with us, each week finding a new way to remind us that he is here if we need him again. In a typically half-arsed way, of course he had sown the seeds of his own destruction. How could he stave off the claims by Malcolm, who pulled off the miracle of thwarting a first-rate national broadband network that risked Australia weaning itself off its luck, delivering unarguably the world's second-rate – overpriced to boot – National Broadband Network.
It might even be said that Malcolm, a man who clearly deems himself to be first-rate, has broken the mould. For the NBN is truly third-rate.
The Liberal Party's conservative "base", the hard core second-raters like Craig Kelly, Pete the Policeman, Connie the Brownshirt and many more, continued to remain suspicious of Malcolm. While there is plenty of evidence his business career was much more second-rate than people believed, they watched him like a hawk, sure his squeaky second-rate election was a feint. When he outed himself over renewable energy and started secretly shipping children off Manus Island, it was only a matter of time before the Libs were worried their luck might run out.
Fortunately, the Liberals have a depth of second-rate talent possibly unmatched in Australian parliamentary (federal that is, the states are at a whole different level) history. They choose the eternal bridesmaid, the marketing executive who kept losing jobs or the policeman who had managed to lose his own seat. Someone has to win, even in a second-rate heavyweight bout. Scott's edge was his determinedly hopeless opposition to the Royal Banking Commission while Treasurer. His real concern was that it may expose Australia's financial services sector as first-rate, torpedoing the faith of Australians that this might change their run of luck. What a worry-wort (a heartwarmingly useless trait).
Scott's relief at making the wrong decision, underpinning his unsuitability for the top job has been palpable. Assisted by Australia's gold standard also-ran regulators, it has been crystal clear, watching Kenneth Hayne's gentle health check of Australia's certifiably second-rate financial services system, that it has succeeded – perhaps like no other industry – in attracting these essential, largely clueless overpaid folk.
In late breaking news, we have learned that the broadband industry's favourite customer, Stuart Robert, is holding a fundraiser offering insights into the government's response to the Royal Commission, a fresh innovation in finding a way to foot his Internet bill.
Hi, I'm Stuart Robert. You might remember me from…
the 'Fake' Rolex Scandal,
the Personal-Ministerial Lobbying Trip to China Scandal
the $38,000 internet bill scandal
the My/My Dad's company scandal…and now I bring you…..https://t.co/Um06bBQIlo

— Roderick Campbell (@R_o_d_C) December 4, 2018
Just as Ken was finishing, Scott was off to G20 glory, even Jacinda Ardern couldn't quite place him. On his return, he knew things were finally where they should be. With headlines screaming about the Liberals being at war, only the most second-rate of party rooms would start to look like imploding only six months out from an election. What a comfort for voters needlessly worried about good policy messing with their luck.
Still, never one to take chances, Scott had been "consulting" with Prime Minister Emeritus Johnnie Howard – and yes before you ask, of course he is running the country again – even checking in with him before party room meetings. All that experience of falling short of expectations can't be ignored. After all, Scott has detected that the PME's old touch of making everything he touches slightly worse than it was before, is back — in spades.
"(Mr Morrison's) got off to an excellent start, it's not easy, I think we all know and understand that and don't need to go into any detail of it but I think he's got a lot of energy and he's got a willingness to tackle and solve problems and they are two absolutely fundamental requirements for the job. I can testify to that," spake the PME, demonstrating that he and Scott are as one.
Since stepping into the PMs office, Scott has woken up every day and said to himself each evening, after evensong:
"Tomorrow I must remind the Australian people of how average, how uninspiring, how not-up-to-the-job I am. I must be slightly worse than I was today."
He has not disappointed. He knows the price of becoming Australia's fifth shortest-serving PM is tantalisingly close.
Still, he also knows he has a battle on his hands, knowing full well he is far from the only plodder with an interesting CV in the race. There is some stiff competition from Richard Di Natale and the evergreen, ever-red Our Pauline. But it's Bill Short-odds who has done the hard yards, spending five years of being relentlessly second-rate; a man no man aspired to be and no woman aspires to leap upon — and it's worked a charm.
Voters in polls continue to reward him by marking him down second. Bill could not be more thrilled, like the PME and The Wrecker he knows that Australians know they need the second-best man for the job. What a match up, truly, this is the Lucky Country, spoilt for choice at every turn by our spectacularly average leaders.
——————
Want to catch up on past episodes of the Chronicles of a Fleeting Prime Minister? Check Sco-moment's archives here.
Michael Sainsbury is a former China correspondent (now based in South-East Asia), with more than 20 years' experience writing about business, politics and human rights across Australia and the Asia Pacific.
You can contact Michael on [email protected]
You can also follow him on Twitter @sainsburychina.
Public support is vital so this website can continue to fund investigations and publish stories which speak truth to power. Please subscribe for the free newsletter, share stories on social media and, if you can afford it, tip in $5 a month.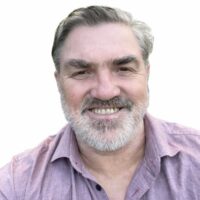 Michael Sainsbury is a former China correspondent who has lived and worked across North, Southeast and South Asia for 11 years. Now based in regional Australia, he has more than 25 years' experience writing about business, politics and human rights in Australia and the Indo-Pacific. He has worked for News Corp, Fairfax, Nikkei and a range of independent media outlets and has won multiple awards in Australia and Asia for his reporting. He is a fierce believer in the importance of independent media.