"We don't live in a democracy anymore. We live in a plutocracy. The Australian political system is a wholly owned subsidiary of big corporations." Investigation by Stephanie Tran, Ashley Sullivan and Joseph Chalita reveals donors paying top dollar at political fundraising events for exclusive access to ministers. 
Australia has shifted from democracy to plutocracy, says former leader of the Greens and political donation reform advocate Christine Milne. The Greens don't bank much in the way of corporate donations, so they can speak openly about the subversive effect of political donations on democracy and public policy.
That there is no live-time disclosure of how political parties are financed means we have to wait for once-a-year data dumps of political donations information. It is difficult to see the connection between donations and outcomes, speculative even. But the proposition that people and corporations give money to politicians in return for nothing is a difficult one for voters to swallow.
One aspect is irrefutable, that paying money delivers access.
So it is that the political access afforded to donors who pay thousands of dollars to cosy up to politicians at fundraisers raises concerns over the integrity of Australia's democracy. The latest batch of data, contained in the 2019-20 financial year returns in NSW, shows political parties reaped a combined $6.04 million. This is perhaps half the picture on funding, according to analysts of donations, but it is the best we have.
Privileged access
Here are two examples of perfectly legal interactions between business and government. There is no suggestion of any impropriety, but the simple facts do stand out.
Margaret Jack donated $6,400 to the National Party via her company Faxton Pty Ltd in October 2020. Ms Jack was appointed co-chair of the Trade and Industry Advisory committee alongside former Deputy Premier John Barilaro in July 2021. In 2019, former Foreign Minister Julie Bishop denied that a $50,000 donation to the WA Liberal Party from Ms Jack's business associate resulted in her appointment to the Australia-China Council.
Ms Jack made three additional donations to the Liberal and National parties in the 2019-20 financial year. According to NSW Liberal Party disclosures, Ms Jack donated $6,400, including $1,500, to attend "Treasurer Boardroom". She also donated $3,000 to the NSW National Party.
Fiona Balfour donated $1,240 for a NSW Liberal Party subscription in May 2020. In August 2020, Ms Balfour was appointed to the Western Sydney Airport board. In May 2021, Ms Balfour was appointed to the ABC board.
Ms Jack and Ms Balfour were contacted for comment.
In a statement Ms Jack said that she also donates to other causes such as Blazeaid and Taronga Zoo and that she was appointed to the position "based on [her] extensive international experience".
As mentioned, there is no suggestion that political donations resulted in these individuals' obtaining any personal benefit. However, it's difficult to deny the privilege of access afforded to donors over ordinary Australians.
Chair of The Centre for Public Integrity, The Hon Anthony Whealy QC, raised concerns about the undue influence of political donations.
"Big money buys big access, and big access often leads to very successful results for those who donate and lobby."
Fundraisers
A large portion of political donations come from exclusive fundraising events where patrons pay hefty contributions, raising the issue of quid-pro-quo relationships.
Recently, an investigation revealed that prominent News Corp journalists were fundraising for the Liberal Party.
Leaders Dinner
Donors shelled out $990 for a standard ticket and up to $2,500 for a premium ticket (buying you a seat at the head table) to wine and dine Scott Morrison, Gladys Berejiklian and a handful of Liberal Ministers. Our analysis of the NSW Donation Disclosures shows that 22 donors listed their attendance. Weston Aluminium Pty Ltd, Dynamic Learning Partner Pty Ltd and IVE Group Limited were the biggest donors of the night.
Splashing out $5,000, Garbis Simonian, founder of Weston Aluminium, backs the Hunter Gas Pipeline alongside property business partner and major Liberal Party donor Hilton Grugeon. ICAC'S Operation Spicer found Mr Grugeon' improperly sought to influence MPs' through prohibited donations.
IVE Group was embroiled in a scandal for failure to disclose $18.3 million of contracts awarded under the iCare scheme overseen by Dominic Perrottet. IVE Group's chairman is former NSW Liberal Party President Geoff Selig. Between 2014-2019, the company donated almost $100,000 to the NSW Liberal Party.
2020 State Series
Consisting of six lunches and dinners, the 2020 State Series gave donors exclusive access to top ministers.
Our analysis of the NSW Donation Disclosures shows that 12 donors listed their attendance, with the largest donors including the Registered Clubs Association of News South Wales at $5,990, Employers Mutual Management Pty Ltd at $5,000, and Kathryn Jones at $4,000.
The Clubs Association is a major political donor representing the interests of club members. Mr Whealy states that loopholes exist for prohibited donors to donate as industry bodies.
"Poker machine manufacturers are prohibited donors, yet the Clubs Association of NSW isn't, even though clubs are full of poker machines."
Lack of transparency
Political fundraising events where Liberal Party Ministers are the main attraction go untraced on NSW Ministers' Diary Disclosures. The Ministerial Diaries don't require disclosure of 'attendance at public or social functions or events' despite high-profile corporations/individuals paying thousands of dollars to get in the ear of Ministers.
NSW donation laws
In NSW, the cap on political donations is $6,600. However, there are many instances where donors surpass this cap.
WFM Motors, owned by billionaire Nick Politis, donated $20,000 to the NSW Liberal Party in the 2019-20 financial year, including a $10,000 donation for lunch with Treasurer Josh Frydenberg.
While NSW donations laws are relatively strong, a loophole allows donors to bypass this cap if their donations are made to the 'federal campaign account'. According to the NSW Electoral Commission, "a political donation that is in excess of the donation caps is exempt from the caps if it is paid into an account kept exclusively for federal election campaigns."
Anthony Whealy QC highlighted the ethical issues associated with political donations.
"If I turn up at the door of a politician with a bag full of cash, that's a bribe. But, if I donate the same amount, it's not a bribe. But, as a businessman, I expect that I'll get something in return. That's the problem."
Implications for democracy
Earlier this year, in order to increase transparency, NSW ICAC recommended legislation prohibiting secret meetings between lobbyists and government officials. 
Former leader of the Greens and political donation reform advocate Christine Milne highlighted the subversive effect of political donations on democracy.
"We don't live in a democracy anymore….What you've got is political parties who depend on their donors, and when they're elected, they deliver for their donors. It's not a question of delivering in the public interest. It's delivering in the corporate interest."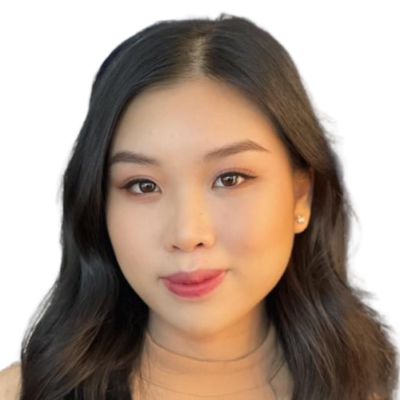 Stephanie is the editor of the Revolving Doors series. She is studying a Bachelor of Communication (Journalism)/Bachelor of Laws at the University of Technology Sydney. She was a finalist for the 2021 Walkley Student Journalist of the Year Award and the winner of the 2021 Democracy's Watchdogs Award for Student Investigative Reporting.