Experts warn against open slather on "Freedom Day", pointing to the high mortality rate in the UK, as Prime Minister Scott Morrison and NSW Premier Gladys Berejiklian prepare to pull back public health measures and end lockdowns. Callum Foote talks with public health experts on the Doherty Report assumptions and the cost of opening up Australia's economy.
How many deaths are acceptable? The Doherty Report has been used as a licence for politicians to advocate for ending lockdowns and opening up the economy at various arbitrary adult vaccination rates.
Prime Minister Scott Morrison's four-stage plan hinges on, "the vaccination targets of 70 per cent to get to the next phase and 80 per cent to phase C" which are "based on the world's best scientific analysis and economic advice".
Independent epidemiologists however are questioning the validity of these targets.
The National Cabinet targets do not include those under 16 years of age and, as a result the goal of 70 per cent for Phase B and 80 per cent for Phase C, equate to only 56% and 64% of total population vaccinated.
Mary-Louise McLaws, Professor of Epidemiology at UNSW and advisor to the World Health Organisation's Health Emergencies IPC Preparedness, says, "Australia must do better than these vaccination rates. I calculated we need 68% minimum and preferably 80% of the total population to be vaccinated." McLaws calls for the higher 80% vaccination threshold due to the highly infectious Delta variant which has resulted in the Sydney Covid cluster.
The Grattan Institute, a Melbourne-based public policy think-tank, also recommends "fully vaccinating 80% of all Australians, and 95% of the over 70s" to "give us the best chance of gradually returning to normal life – with open borders and no lockdowns".
A one-legged stool
Quentin Grafton, Professor of Economics at the Crawford School of Economics who, with Tom Kompas at the University of Melbourne, co-developed a compartmentalised epidemiological model of COVID-19, says opening up without high rates of vaccination leaves unvaccinated children and young people at high risk of "long-Covid" as is the case in the UK. Besides this, there is the impact that covid can have on vulnerable communities.
Grafton sees the UK as a good comparison for what Australia could look like if governments abandoned public health measures once certain arbitrary vaccination thresholds were reached.
Pointing to the UK's high Covid toll at approximately 1000 mortalities a week despite a vaccination rate which has just tipped 81% of the UK population over 16 years of age, Grafton says, "The UK gives us some indication of what could happen in Australia if we dropped sensible public health and safety measures".
Presently, more than two million Britons are also suffering from what's known as long-Covid. Long-Covid is the term for the collection of symptoms experience by individuals who were infected, recovered, but retained some form of symptoms for 12 weeks or longer.
At its worst, long-Covid can be as bad as a post-viral syndrome, which looks something like chronic fatigue.
The way Grafton sees it "there are three legs to the stool in terms of getting us out of the pandemic sensibly: 1. Vaccinations, 2. Public health and safety measures such as masks and lockdowns, 2. Track, Trace, Isolate, Quarantine (TTIQ) measures."
What the UK has done, and some Australian politicians are calling for, is focussed on only one of these measures: vaccines.
If NSW has a UK-style Freedom Day, as is being touted by Premier Gladys Berejiklian as slated for October 13, Grafton predicts "high mortality rates and high levels of hospitalisation". If the UK numbers are anything to go by, he predicts Australia could see somewhere in the realm of 350 deaths a week, accounting for a lower population density.
Grafton's vision for opening up is to "put the ideology to one side and use what works". He notes that we have no idea what impact each individual public health measure has on transmissibility and that Australian governments should cautiously unwind each individually while keeping an eye on case numbers.
"We need to apply public health measures in a sensible way. We can reopen in a way that protects almost all Australians. That's the sort of life we can look forward to in 2022 if we're sensible. If we're stupid and enact a Freedom Day a la the UK, Australians will continue to suffer. It's our choice. We've got the opportunity to do well in 2022 or we've got the opportunity to stuff it up."
Editor's Note: the Doherty Institute declined an invitation to discuss issues around the assumptions in its report.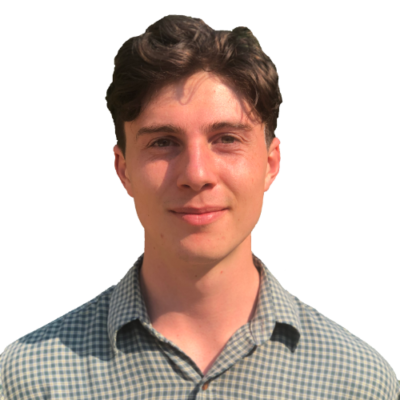 Callum Foote is a journalist and Revolving Doors editor for Michael West Media. He has studied the impact of undue corporate influence over Australian policy decisions and the impact this has on popular interests.