Treasurer Josh Frydenberg has been proclaiming the Coalition government's economic credentials this week: an economy growing fast, exports up, household consumption up, 1.1 million jobs created. How are we really faring vis-a-vis the rest of the world? Armed with the latest national accounts, Alan Austin reports the flip side of the coin, how Australia has fallen behind.
Australia's economy was widely regarded as the world's best-performed through the global financial crisis (GFC). It is now outside the world's top twenty.
The Coalition has set new "worst-ever" records for underemployment, debt, retail sales, wages and infrastructure construction.
Wednesday's national accounts for the 2018 third quarter from the Australian Bureau of Statistics (ABS) enable us to compare precisely where Australia's economy ranked in the world five years ago with where it ranks now.
New research: Abbott and Turnbull the worst economic managers since Menzies | Greg Jericho https://t.co/6MhA8rrpnh

— ?Sandi Keane (@Jarrapin) December 17, 2018
Economic growth
Annual growth in gross domestic product (GDP) to the end of September 2018 was 2.77 per cent. Although that compares reasonably well with numbers over the last ten years or so it is as low as Australia has ever been relative to the rest of the world.
This ranks equal 106th out of 183 economies, well down in the bottom half. Among the 36 wealthy, developed countries in the Organisation for Economic Development and Co-operation (OECD) this ranks 15th. The OECD average is 2.94 per cent.
For most of the Labor period of government, Australia's GDP growth was in the OECD's top six. In 2009, it was first, with Australia one of just three countries to avoid recession.
The budget deficit
The Coalition is already hyping the deficit in advance of the next election. Scott Morrison has asserted that
"It is only the hard work of the last five years that has put us in a position to be able to have a surplus budget."
The earliest a surplus will arrive is in June 2020, more than a year after the near-certain change of government next May. So there is no actual accomplishment yet.
The 2013 deficit – at the end of the GFC – was 1.2 per cent of GDP. That ranked 27th in the world and equal ninth in the OECD. Only two OECD countries were in surplus that year: Norway and Luxembourg.
The 2018 deficit – after four years of a global jobs and investment boom – was 1.9 per cent of GDP. That ranked 64th in the world and 24th in the OECD. There are now 16 OECD countries in budget surplus.
Wealth Australians enjoy
Credit Suisse issues invaluable data on global wealth each year. Comparing reports for 2013 and 2018 shows:
Australia's median wealth per adult in 2013 was the world's highest at SUS219,505. By 2017, this had fallen to $197,532 with Australia ranking third behind Iceland* and Switzerland. In 2018, this fell further to $191,453, ranking second behind Iceland*. [*as per Credit Suisse 2018 Global Wealth Databook].
The share of Australia's wealth held by the top ten per cent has risen over the last five years. The average for Labor's last three years – 2011 to 2013 – was 50 per cent exactly. It rose to 51.1 in 2014 then to 51.3 in 2015. It is now at an all-time high at 52.7 per cent.
The wealth of the poorest half has declined significantly. Half the population owned 10.4 per cent of the nation's wealth in 2012 and 2013, Labor's last two years. This fell to 10.2 per cent in 2014 and dropped further to 9.1 per cent in 2018.
Government gross debt
Gross debt last Friday was $537.5 billion. That is up $267.6 billion or 99.1 per cent since the 2013 election.
Since 2013, gross debt has expanded from 30.7 per cent of GDP to 41.9 per cent — up 11.2 per cent. This is the worst blow-out of all 36 OECD countries. The majority has taken advantage of the global boom and reduced debt over that period.
Interest on the debt
Labor paid $8.29 billion in net interest in its last financial year, 2012-13. The Coalition paid $17.03 billion last financial year and is on track to pay $17.8 billion this year.
Jobless rate
The Coalition and its backers in the mainstream media continually spruik jobs as a success. But, again, relative to the rest of the world, employment is lagging.
Australia was in the top ten OECD countries for jobs right through the Labor years, finishing in ninth place in both September and October 2013 at 5.7 per cent and 5.8 per cent respectively.
The jobless rate has improved marginally since then to 5.0 per cent, but the OECD ranking has slipped down to 16th as the rest of the world has advanced.
Percentage of all workers with full-time jobs
This has been below 68.8 per cent for the last 32 months. The lowest level this reached during the Howard, Rudd and Gillard years was 69.70 per cent – even through the GFC.
Underemployment
Workers who need to work more hours – in many cases desperately – breached one million in July 2014. It is now at a staggering 1,105,457 workers. That's up from 7.6 per cent of the labour force when the Coalition took office to 8.3 per cent now.
Real wage declines
Over the twelve months to September this year, wages – public and private sectors – rose just 2.29 per cent. This is only the fourth time on record the year-to-September result has been below 2.30 per cent. The other three were in 2015, 2016 and 2017. With inflation between 1.9 and 2.1 per cent this year, this is barely an increase in real terms.
Infrastructure worst ever
Last month's ABS figures show total spending on building and construction for the 12 months to September dropped yet again. At just $213.9 billion, that is $2.9 billion below last year, $3.4 billion below the year to September 2015, and a thumping $22.8 billion below the construction spend in Labor's last year, to September 2013.
Retail sales crisis
Australia's growth in retail sales for the financial year 2017-18 was the lowest on record. At just 2.55 per cent growth, this is a real decline after adjusting for population and inflation. The long-term average rise is 5.79 per cent. The rise for the quarter to September was 3.41 per cent, still at disaster lows.
Other declines in OECD rankings since the 2013 election include:
Plus there has been deterioration in the long term jobless, productivity, household net savings, building approvals, economic freedom, national income, the nation's net worth and the value of the Aussie dollar.
Fortunately for the Morrison Government, the mainstream media has no interest whatsoever in reporting any of this accurately. In fact, they are already campaigning for the return of the Government at next year's election based on "the Coalition's record on economic management".
Such is Australia's doom!
——————–
Alan Austin is a freelance journalist with interests in news media, religious affairs and economic and social issues.
You can follow Alan on Twitter @alanaustin001 .
Public support is vital so this website can continue to fund investigations and publish stories which speak truth to power. Please subscribe for the free newsletter, share stories on social media and, if you can afford it, tip in $5 a month.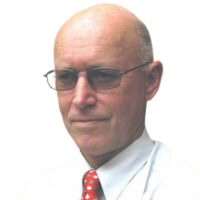 Alan Austin is a freelance journalist with interests in news media, religious affairs and economic and social issues.