The political bribes data drops today, commonly known as the annual AEC political donations disclosure. It's a great day for a distraction but do Scott Morrison and his masters of marketing even need one? Michael West with a curtain raiser for the annual AEC data dump.
Amid Covid's deadliest days, we have been regaled with Scott Morrison's sudden interest in saving koalas and TV coverage of the PM strolling wistfully along a Queensland beach after announcing $1m to save The Reef. Then there were the usual "exclusives" about a military threat from China, a coven of Coalition ministers tut-tutting about Anthony Albanese being a Neville Chamberlain no less; although this from the very same crew which sold off the Port of Darwin to the Chinese.
Thank heavens for Ash Barty, and Novak Djokovic too for that matter. The Serbian distraction endured for an entire week.
All this, and more, amid the unfolding tragedy in Australia's aged care homes, dozens dying, deaths which could have been prevented had there been a competent government in place; amid the nation's trillion-dollar debt spiralling ever higher, along with the cost of living, weapons spending, corporate profits, and inequality.  
Donations expect nothing in return?  
The government bribery data drops today. We say bribes, rather than donations, as donations are made to causes with no favour expected in return. Bribes are made in return for political protection, often for a direct quid pro quo.
Can we expect a distraction today then? Because the greatest challenge to our democracy is money. Money buys policy, a co-operative media, politicians.
The answer is perhaps. They knocked one up last year.
The bribery data, disclosed by the Australian Electoral Commission (AEC) but once a year sheds light on a mere fraction of the money and corporate influence in politics. But it does show who the players are, the billionaires, corporations, lobby groups and so forth who run our politicians and our policy.
You would think there would be no better day for a distraction. Money in politics is the number one problem facing Australia. It corrupts the political classes, the press, policy-making.
Yet we are so inured to it now, so blase. It is so entrenched in the system, there is little appetite for reform, let alone even recognition that there is a problem.
The shadow government
Who do they listen to for policy on energy and climate action? Fossil fuel corporations more than scientists.
How about health? The business lobbyists over the health experts. 
Who is in their ear on defence and foreign policy? Weapons manufacturers and the China hawk lobby.
Analysis of donations declared to the AEC over 22 years and released by the Centre for Public Integrity today shows:
The Australian Labor Party was the largest fundraiser, raising $564.25 million;

33.2% of ALP donations came from associated entities, 29.6% from associated unions and 6.9% from the property industry;

The Coalition raised $499.2 million;

 41.8% of Coalition donations came from associated entities, 11.4% from the property industry, and 9.3% from individuals;

Donations peak in election years, with the last federal election setting the record at almost $160 million;
Big donors have big impact, with 22.5% of Coalition and 21.8% of ALP fundraising coming from donations over $1 million.
You would think the front pages and TV bulletins would lead with this stuff, particularly when the identities are revealed tomorrow (full coverage right here) given it shapes the future of every Australian and is the single best annual snapshot of who controls our major political parties, and therefore our governments. It's the very same crew which owns our media, the big advertisers, so don't bet on it splashing the evening bulletins, or even making page one.
If we have a government which manipulates the media cycle daily, even to the point of convincing them that record pandemic deaths and the catastrophe engulfing our nursing homes is barely worth a lead story, don't hold out hope the story will get much of a run. After all, what was once a small debt yet a regime changer is now a colossal debt which passes without mention, what was once a friendly trading partner is now a military threat for which we must be prepared to go to war.
Will there be a distraction required today, the one day when we are reminded – with hard evidence – who owns the government, will the government require a distraction? Probably not, this is too big to not ignore.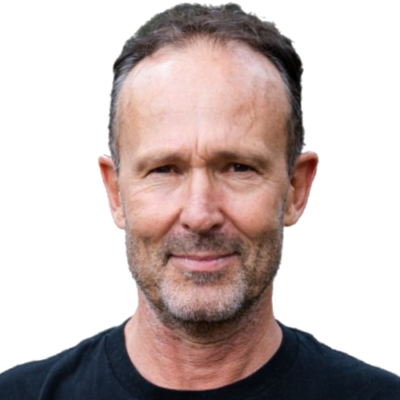 Michael West established Michael West Media in 2016 to focus on journalism of high public interest, particularly the rising power of corporations over democracy. West was formerly a journalist and editor with Fairfax newspapers, a columnist for News Corp and even, once, a stockbroker.