The 33-year-old YouTuber says he is being targeted, with a long list of suspects. Callum Foote reports on what appears to be a terrorist attack – a rare act of political violence and, if so, something more likely to happen in St Petersburg than Sydney.
The Bondi home of Jordan Shanks-Markovina, otherwise known as Friendlyjordies, was firebombed last night, police and Shanks' lawyers have confirmed. Shanks' lawyers have asked the bombing to be considered a terrorist attack by the NSW police.
Shanks is a media personality with almost 620,000 followers on YouTube who combines comedy and journalism aimed at youth.
In the past 12 months, FriendlyJordies as an entity and Shanks-Markovina himself have racked up a number of high-profile enemies being engaged in legal action with former Deputy Premier of NSW John Barilaro and more recently ClubsNSW. There is no suggestion Barilaro or ClubsNSW is involved in this attack.
Shanks-Markovina was not home at the time of the bombing, but it appears as though it was a deliberate attempt to harm the comedian who has just returned from a multiweek tour of Australia in the last two days.
Police said that emergency services were called to the residence at 12:20am on Wednesday and that it will be investigating the link to a fire at the same address last Thursday.
MWM can confirm that Shanks spoke with mainstream TV media journalists who were at the scene this morning, levelling the finger at them for the repeated character assassination attempts over the past two years saying that while the friendlyjordies team have been taking on powerful interests the media have been  "cheering the bad guys on including the former Deputy Premier who the media turned a blind eye to" according to a source at the scene.
A former employee of friendlyjordies, Grant, has said that some of the reporting of the attack "is kind of implying here that it's no surprise it happened to him being "controversial" and having enemies whilst not addressing his work directly. I feel like they're not putting into context why this could've happened properly, making him out to be some shock jock who might have had it coming.  Obviously, they can't speculate or be seen to be implying that ClubsNSW or a developer may have done it but they really do dance around the work Jordan has done," he said.
According to Mark Davies, Shank's lawyer, "It's deadly serious. Jordan is taking this very seriously. Clubs NSW is trying to put him in jail and someone else is trying to kill him for his journalism."
Shanks residence is at the rear of a house that has been subdivided, with an elderly couple who live on the street side of the building close to where the firebomb detonated.
Speaking to the list of enemies that Shanks has amassed Davies says that this attack is a retaliation "for his journalism, which has been some of the best in Australia over the last 12 months. He's taken on some of the most powerful individuals and corporations in this state and in return not only does he have one of those organisations trying to put him in jail on a private contempt order now someone appears to be trying to kill him."
ClubsNSW instituted a contempt proceeding against Shanks alongside whistleblower Troy Stolz last September.
Shanks' producer Kristo Langker was arrested in June last year in his own home by the Fixated Persons Unit, a secretive squad within the NSW Police over trumped-up charges of stalking brought forward by John Barilaro. The charges were dropped by NSW Police in March this year with the police ordered to pay costs of $12,000 to Langker's legal team.
Selected Sydney terrorist attacks
In 1966, the federal Labor leader Arthur Calwell was shot through his car window after leaving an anti-Vietnam War rally at Mosman Town Hall. Peter Kocan was convicted of  attempted murder and served 10 years in a psychiatric institution.
In 1972, an office of the Yugoslav government was bombed, injuring 16 people.
In 1975, newspaper publisher Juanita Neilsen disappeared, supposedly at the hands of organised crime. She was prominent in campaigns against demolition of heritage buildings in east Sydney.
In 1978, a bomb in a garbage bin outside the Hilton hotel exploded, killing a policeman and two council workers. Sydney was hosting 12 heads of state for the inaugural Commonwealth Heads of Government Regional Meeting. Questions remain, with international and local figures accused. One man was convicted and acquitted, another served eight years.
In 1980, the Turkish consul-general, Sarik Ariyak, and his bodyguard, Engin Sever, were gunned down at Dover Heights. Responsibility was claimed but nobody has been charged.
Between 1980 and 1985, four people were killed in a murderous rampage against the Family Court. One judge was shot dead, another judge's home was bombed, killing his wife. In 2020, Leonard Warwick was jailed for life.
In 1994, NSW Labor MP John Newman was shot dead outside his home in Cabramatta. Businessman and former deputy mayor of Fairfield Phuong Ngo is serving a life sentence.
In 2014, 18 hostages were held in the Lindt Cafe in Martin Place by Iranian refugee Man Haron Monis. The 18-hour siege came to an end when Monis shot dead the cafe manager, causing police to storm the building. Monis and another hostage died of bullet wounds.
In 2015, police accountant Curtis Cheng was shot dead outside the NSW Police Force headquarters in Parramatta. His 15-year-old assailant was shot dead by police. Another teenage man is serving a 44-year sentence in relation to the crime.
Pokies Thuggery: ClubsNSW lobbyists hammer critics, hide their own dirty laundry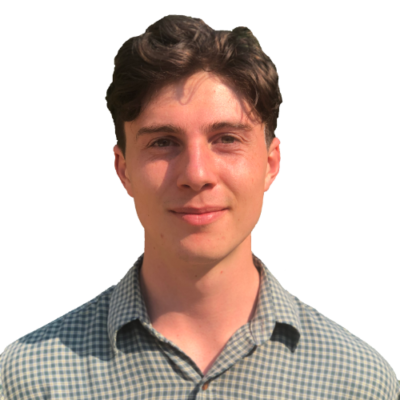 Callum Foote is a reporter for Michael West Media.
Callum can be contacted on [email protected]