Lendlease's tax scam rivals the biggest heists of the century – alongside Rupert Murdoch, Chevron and Macquarie Bank. Yet its effects are spreading from a mere rip on the ATO to the nurses and teachers fund Aware Super which just acquired a chunk of retirement village assets. If Lendlease can 'double dip' on tax deductions, then anybody can. It opens up the Tax Office to millions of amended assessments. Michael West reports.
Steve McCann made his final presentation of a set of Lendlease accounts this month.  These are the 16th consecutive set of accounts published by Lendlease which are materially incorrect and when the Tax Office gets around to finalising its tax ruling on 'double dipping', its sleepy auditors from KPMG may have to restate the lot.
On McCann's watch, Lendlease executed the tax heist of the decade, double-claiming $1 billion in deductions and robbing $300 million from the Australian public. Having been exposed, Lendlease and its tax-evading advisers at PwC have tried to derail the finalisation of the Tax Office's draft determination on the matter.
Their cover-up has even been endorsed by the Law Council of Australia which bobbed out of the blue with an unsolicited submission to the Tax Office defending the double-dipping scam.
Busybody: Law Council does a strange favour for Lendlease, endorses big tax hoax
The Tax Office hasn't helped matters by its glacial progress in finalising its determination on double dipping. Covid-19 is apparently the excuse for dilly-dallying but robust lobbying by powerful vested interests PwC, KPMG and the Law Council no doubt has more to do with it. 
If Lendlease can claim the same amount as a deduction and include it in its cost base, then everybody can. There could be millions of tax return amendments, as every investor in Australia would seek to inflate the cost base of assets for deductible expenses.
Lendlease has been trotting out the same message for a decade – they are well-positioned for growth and they have an exceptional construction backlog. But the reality for the last decade has never matched the promise.   
One stockwatcher describes the group as the 'most perennially disappointing of companies'.  Lendlease bought Valemus (made up of the ABC of Engineering – Abigroup, Baulderstone and Conneq) for $1 billion in 2010, expensed another $1 billion on it in 10 years, and then sold it for nothing, keeping the worst projects for itself. It led to Lendlease introducing 'Core' and 'Non Core' descriptors into its reports, as if to convince the investment community that money lost on 'non core' businesses wasn't real. But it is $2 billion of destroyed shareholder value.
There were significant accounting irregularities in Abigroup which could be admitted, because Lendlease could blame the old management.  Not so the retirement village tax rorting. That swindle occurred when McCann was CEO and Tony Lombardo was CFO. With McCann's removal, Lombardo will assume the CEO role in May.
This century, the Lendlease tax heist has only been rivalled in its shamelessness by News Corp's $4.5bn "return of capital" robbery, Chevron's historic hornswoggle and dear old Macquarie Bank's Hong Kong "tax arb".   
It dwarfs Plutus, which defrauded us of $105 million, and has resulted in lengthy incarcerations – the following senior Lendlease people have announced their departure: Steve McCann, the CEO, Tarun Gupta, the CFO, Tony Randello, executive director of the Lendlease Retirement Village Business, Natalie Patterson, Lendlease Head of Village Management for Retirement Living, and Courtenay Smith, Lendlease CFO, Property Australia. There is a pattern here.
There are also several class actions against the group for failing to notify the market of the Valemus implosion, and actions in the US over Lendlease's military bases with infestations of cockroaches and snakes.
Readers may recall noting that Michael West Media called out Lendlease for claiming JobKeeper on a loophole. They pulled out of that rort after the board deemed it unethical, according to sources close to the company, yet also after pocketing $9 million of public money. 
Senator Rex Patrick shredded the company and its chairman Michael Ullmer in Parliament,  describing Lendlease as tax evaders who have earned $50 billion in the last 6 years and paid no tax while maintaining profits and paying dividends and big bonuses, bidding for government jobs and putting their hands out for JobKeeper.  
Confession time for Lendlease as Tax Office bears down on humungous tax rort
And now Aware Super has got into bed with Lendlease. With over 1 million members, Aware Super is one of our largest Industry Super Funds. Aware announced last week that it had bought 25% of Lendlease's retirement business 'at around book value'.  
This is worrying news for the thousands of teachers and nurses who are Aware members.  Because the 'book value' that Aware just paid – $460 million – does not recognise the large tax bill which Aware has just assumed.  By buying 25% of the business Lendlease has stripped by virtue of its double-dipping, there is likely to be a large tax bill coming to Aware. 
Was Aware aware of the Tax Office draft ruling? Deanne Stewart, chief executive of Aware responded to questions last week saying: 
"I can confirm that when considering this investment, we were aware of the ATO's draft determination and considered this as part of our comprehensive Environmental, Social and Governance (ESG) review process before deciding to proceed".
Did Aware believe there was no tax risk in the deal?
"We believe we have the necessary protections in place to ensure that if the ATO's draft determination is confirmed, that our members' interests are protected."
Is there a specific warranty? Stewart's response would suggest that there is. The question then becomes, who pays?
Do Lendlease shareholders foot the bill for these costs? For the failings of their own management? If accountability was a thing, KPMG would be on the hook too. Sleepy KPMG has clung to the audit role at Lendlease since 1958. Not that the peak accounting bodies will do anything about it but KPMG and Lendlease make an incontrovertible case for the rotation of auditors.
Taxman closes in on Lendlease's "magnificent" $1 billion tax dodge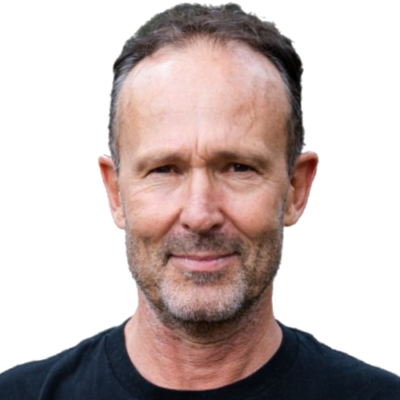 Michael West established michaelwest.com.au to focus on journalism of high public interest, particularly the rising power of corporations over democracy. Formerly a journalist and editor at Fairfax newspapers and a columnist at News Corp, West was appointed Adjunct Associate Professor at the University of Sydney's School of Social and Political Sciences.