Hard on the heels of its Westpac prosecution, Austrac is now investigating financier Paypal for offences under the Anti-Money Laundering and Counter-Terrorism Financing (AML-CTF) laws. Michael West reports.
Austrac confirmed to Michael West Media late Friday it was considering whether to pursue international payments giant PayPal for breaches of the money-laundering and terrorism financing laws (AML-CTF).
The regulatory community, particularly the Tax Office, will be keenly observing Austrac's progress because PayPal owes Australia a lot of money.
Its latest available financial statements show the financier continues to siphon offshore 90% of the income it makes in this country. The bulk of it is funnelled to the tax haven of Singapore.
"AUSTRAC will use the final audit report to determine the extent of any compliance issues and whether further regulatory action is required," said a response from the money-laundering regulator in response to questions Friday. "AUSTRAC continues to work with PayPal to assist them to strengthen their compliance capabilities."
That is regulatory jargon for "if they don't agree to settle, or lift their game on AML-CTF, we will go for their jugular".
This "final report" to which Austrac refers was due to be completed at the end of last month by an external auditor – which is not its usual external auditor PwC. For years, PwC has been signing off on suspect Paypal financial statements
PwC deems it is okay for PayPal to send $615 million of its $677 million (last year alone) in Australian revenue to Singapore under a "Distribution and Support Agreement". So it is that PayPal has transferred billions in pre-tax income from Australia to Singapore over the years, $1.15 billion over the past two years alone (from the $1.3 billion in sales it made from Australian fees on financial transactions).
The Tax Office is not a fan of these arrangements. One, the transactions are ipso facto totally ludicrous, and two, there is a tiny bit of waffle buried in the notes to its 2019 financial statements which says PayPal is "currently in discussions with the relevant tax authorities" regarding these Singapore transactions. The agreement with the ATO that had previously authorised the transactions lapsed in 2015.
PayPal, which used to be owned by eBay – equally dodgy on the tax front, has long-term tax-dodging form, having "paid more than $1 billion of its $1.2 billion in revenues to its parent and associates in Singapore over the nine years to 2014 thanks to a "service agreement".
PayPal Australia's latest financial statements show it is sitting on $1.4 billion in cash. Over the past two years, it has booked $1.4 billion in cash payments and paid just $5 million in income tax, less than the $18 million it made last year alone from interest on its cash.
The company reported an employee benefits expense of $40 million last year, which represents a cost of $310,000 for each of its 129 employees. Its 14 top brass shared $9.6 million.
Meanwhile, in the wake of the record $1.3 billion settlement struck between AUSTRAC and Westpac earlier this week, Westpac's Directors & Officers (D&O) insurers have ditched the bank, which leaves directors with no cover from October 1.
Immediately in the wake of the dramatic news, Westpac's shares performed in line with the share market, which shows that although the settlement was large prima facie, it was also largely expected and, at a cost of roughly three months of cash profits for the bank, was not particularly onerous (also given the enormity of the breaches at 23 million in number and the seriousness of the breaches which included large corporate transactions and hundreds of cases of financing pedophiles).
On sharemarket trading the following day Westpac shares shot up sharply along with the other major banks when the government announced it was watering down lending criteria.
Westpac's pursuit of profit "placed children directly at risk of harm"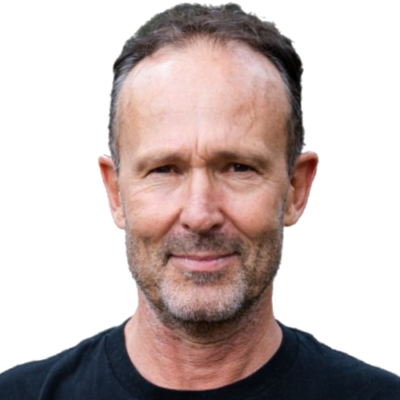 Michael West established michaelwest.com.au to focus on journalism of high public interest, particularly the rising power of corporations over democracy. Formerly a journalist and editor at Fairfax newspapers and a columnist at News Corp, West was appointed Adjunct Associate Professor at the University of Sydney's School of Social and Political Sciences.