There are Chinese interests behind aviation projects in Tasmania, Western Australia and southern NSW but the intrigue surrounding Virgin's mega-pilot-school proposal for Tamworth makes it a special case. Anthony Klan reports on the latest twist in the Tamworth saga, the strange denials from NSW Government and local council.
The Mayor of Tamworth Regional Council has claimed he knew that Virgin Australia's proposal to build a mega flight training school on an RAAF training facility was underpinned by two Chinese conglomerates but this is in direct contrast to statements made by the council's own general manager.
It has also emerged the NSW Government appears to have committed to invest millions of dollars of taxpayer funds into the proposed facility, despite premier Gladys Berejiklian's office now distancing itself from the project. Earlier, the Premier's office claimed it was unaware of the identity of Virgin Australia's foreign partners.
This week, in a major investigation by michaelwest.com.au, it was revealed that Virgin Australia had misled Tamworth Council, the NSW Government and the federal member for New England, Barnaby Joyce, about its flight school proposal.
Virgin Australia's partners in the project are two shadowy Chinese conglomerates linked to the Chinese Communist Party: the controversial HNA Group (operator of Hainan Airlines) and Winbright Overseas Investment Limited, an arm of Beijing Winbright Investment Co.
Mayday: two shadowy Chinese corporations behind Virgin's plan to control Australian airbase
These revelations came despite Virgin having repeatedly and strenuously denied having any connection with Winbright and having claimed that Winbright was not connected to the Tamworth project in any way.
Against a backdrop of myriad Chinese efforts to establish flight training schools in regional Australia, the furtive behaviour of Virgin Winbright and HNA is strange. Until it was grounded by Civil Aviation Safety Authority (CASA), China Southern Air was operating a training facility at the West Australian farming town of Merredin under a 100 year lease with local authorities.
A Chinese airline is also considering setting up a pilot training school at the Devonport Airport in Tasmania, and a proposal to establish a pilot training facility near Bega on the south coast of NSW was recently knocked back after a bruising campaign by local residents.
Media coverage of the Chinese flight schools has been confined to local press but the Virgin Tamworth proposal has brought national attention.
Tamworth intrigue
The murkiness around the proposed Tamworth facility emerged in March – five months after the deal had been officially announced – with a media report revealing Virgin Australia appeared to have secretly partnered with HNA Group and Winbright, but not told the government or the public.
In response to that article, New England local member Barnaby Joyce, the NSW Government, and Tamworth Regional Council all said they had been unaware of any foreign involvement in the pilot mega-school.
At that time, Tamworth Regional Council general manager Paul Bennett told the Northern Daily Leader he had no idea there was any Chinese involvement in the proposed pilot training school.
"Council had never heard of Winbright Aviation until the story was published in national media," Mr Bennett said at the time. "Hainan Airlines (owned by HNA Group) is a part owner of Virgin Australia but we have had no dealings with them."
Council now apparently aware
On Friday, however, in response to our report confirming that Virgin's partners were in fact HNA Group and Winbright, Tamworth mayor Col Murray claimed the council had been aware of the involvement of those foreign conglomerates in the proposal.
"Tamworth mayor Col Murray said he was aware AIAC was "90 per cent" owned by the two Chinese companies: HNA Group (80 per cent) and Winbright (10 per cent)," Tamworth's Northern Daily Leader reported.
It quoted Mr Murray as saying: "There was never any withholding of who their partners were, they were clearly explained – not at the very start, but early in the discussions".
"(Virgin) brought a delegation down to meet with our councillors, including the Chinese partners. So in my view, Virgin never really deliberately withheld information."
Yet the information does not appear to have trickled down to the community.
Mr Murray has drawn criticism from some members of the community in recent years for taking regular work trips to China, along with various council colleagues. The Tamworth mayor has defended those trips on the grounds they helped facilitate trade and investment with China.
Security experts have raised serious concerns over the Tamworth flight school proposal, because of HNA Group's close ties to the Chinese Communist Party (the Bank of America has blacklisted the group for example) and because of Virgin Australia's fierce secrecy around the project and its false claims.
They have warned that Virgin Australia's claims that it is not in business with Winbright show it has either deliberately making false claims, or that it is unaware of who it is actually in business with – raising yet more serious national security issues.
The mega-facility, which would train 500 pilot students or more at a time, is proposed to be created at Tamworth Airport at a facility which for the past three decades has been used by the RAAF to train its pilots, under a contract between the Australian Defence Force and British defence giant BAE Systems.
NSW Government says "not aware" despite promising subsidies 
In March, Ms Berejiklian's office said it had been unaware of any foreign involvement in the proposed Tamworth facility.
After repeated requests for more information, NSW Department of Premier and Cabinet spokesman Matthew Sun distanced the NSW Government from the project entirely, and said it was a matter for Tamworth Council.
"Tamworth Regional Council independently made an agreement with Virgin Australia regarding the proposed Tamworth flight school," Mr Sun said. "There was no NSW Government involvement in that specific decision."
He said Tamworth Regional Council had "announced its partnership on 31 October 2018" and that "questions regarding the selection and due-diligence process undertaken by Council prior to the announcement should be directed to Tamworth Regional Council".
Virgin Australia said it had lodged an application for the flight school proposal with the Foreign Investment Review Board on March 6. It is understood the multi-million commitment from the NSW Government is dependent on FIRB approving the project.
The decision to approve or reject the project lies solely with Treasurer Josh Frydenberg.
More to come – Meet HNA Group and Winbright
---
Author bio
Investigative journalist specialising in corporate malfeasance and corruption.
His investigations into the likes of superannuation, Google Australia, financial planning and Pink Batts have informed government policy and brought reform in Australia.
This is the first in a series of stories which the Murdoch media declined to pursue.
Have a tip-off or story idea? Email [email protected]
[email protected]
Mob: 0403 873 899 WhatsApp / Signal / Telegram.

————-
Editor's Note: Foreign investment delivers jobs and provides a fillip to regional economies. Yet rather than emphasising these positive things and being transparent about Chinese aviation projects, both local and state governments – and mainstream media – have shied away from the subject. Anthony Klan's investigations of the Virgin deal, and other stories, were muzzled by News Corp before he left the organisation. This intrigue only feeds public public suspicion about government and the corporations involved.
Public support is vital so this website can continue to fund investigations and publish stories which speak truth to power. Please subscribe for the free newsletter, share stories on social media and, if you can afford it, tip in $5 a month.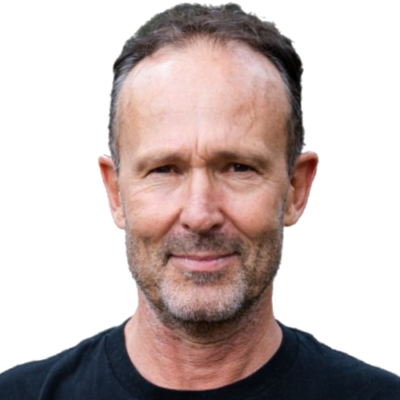 Michael West established michaelwest.com.au to focus on journalism of high public interest, particularly the rising power of corporations over democracy. Formerly a journalist and editor at Fairfax newspapers and a columnist at News Corp, West was appointed Adjunct Associate Professor at the University of Sydney's School of Social and Political Sciences.