"Trust – and verify" was the motto of the Americans when negotiating nuclear arms cuts with the Soviets during the Cold War. It may be a good policy for proponents of the new clean-energy wonder cure, green hydrogen, writes Sue Arnold.
In the battle to save the planet while ensuring an adequate source of harm-free energy, we are destined to seemingly take one step forward and two steps back, or at least sideways.
Scott Morrison's carbon mantra "technology not taxes" is incapable of providing the proper policy required.  Governments appear to be rushing into green hydrogen without comprehensive understanding, methodology and defined sources.
Leaving aside the Morrison government's Pollyanna-ish slogan, there is leadership coming from the private sector. The most prominent plutocrat to seize the green energy baton is Andrew Forrest. Forrest's Fortescue Future Industry has disavowed the use of forest biomass, but the mining baron may himself be wearing rose-coloured glasses.
Speaking on the future of green hydrogen energy at the National Press Club in mid-October, Forrest told the audience:
"Australia can become a global green future manufacturing centre and energy superpower – if we follow what the state government is doing in NSW with the federal policy settings.

Only yesterday, New South Wales introduced the most far-reaching green hydrogen strategy in Australia, with a $3 billion investment to kickstart a globally competitive, local green hydrogen industry."
Whether it is, as Forrest put it, the "most far reaching strategy" remains to be seen.
In October, Premier Dominic Perrottet and Treasurer/Environment Minister Matt Kean announced their $3 billion "world leading" green hydrogen strategy.
This announcement was soon followed by the government's development of hydrogen hub guidelines which proclaimed that hydrogen projects will not be eligible for government funding if any input is derived using biomass from native forests.
Wood for the Trees: rush to green hydrogen masks mammoth plans to wood-chip the forests
Forests play a key role in the carbon cycle as they store huge quantities of organic carbon, more carbon than the atmosphere. The carbon storage of land is improved through afforestation or decreased by deforestation.
As a joint minister for forests together with Deputy Premier Paul Toole, Kean has strenuously resisted ending industrial logging of native forests – a key measure in combating carbon emissions.
While this guideline is welcome, it's not a regulation nor does it bind or prevent private companies or international corporations from funding and utilising this resource.
With no similar ban on green hydrogen funding for plantations or private forestry, significant gaps in the guidelines raise concerns. Using native vegetation as biomass is also an issue. The current definition of forest residues is sufficiently broad to include thinning, cutting stands for timber as well as stands damaged by insects and diseases. Exactly what constitutes "stands" is unclear.
In November, federal Energy Minister Angus Taylor's Australian Renewable Energy Agency (ARENA) released Australia's Bioenergy Roadmap, developed by Enea Consulting and Deloitte.
Under Bioenergy resources, the following statement is made:
The forestry sector accounts for 22 per cent of total resource potential, largely composed of plantation forests, most of which are certified sustainable forestry residues and wood processing wastes. Given the low community support for harvesting native forests, this resource is not a feasible component of the growth of Australia's bioenergy industry.
What isn't clear is whether this statement supports the use of plantation forests in lieu of native forests.
Neither the NSW or federal governments mention biodiversity and the impacts which would flow from using plantation forests or native vegetation as feedstock.
And in December the NSW Land and Environment Court will hear a case destined to decide the fate of operators looking to use forest biomass as feedstock to burn as green hydrogen energy in NSW. Verdant Earth Technologies, the owner of the Redbank Power Station near Singleton, is challenging Singleton Council's deemed refusal to allow biomass to be utilised as an additional fuel source for the power plant.
Verdant's proposed biomass source is detailed in a planning report application submitted to the Land and Environment Court in August.
The report indicates:
… pulp wood logs and heads and off-cuts from clearing carried out in accordance with a private native forestry property vegetation plan or forestry operations carried out in accordance with an integrated forestry operations approval under Part 5B of Part A of the Forestry Act 2012;

.. trees cleared as a result of thinning carried out in accordance with a private native forestry property vegetation plan or an integrated forestry operations approval.
A foundation of green hydrogen is carbon parity. Forest biomass proponents claim carbon emissions created by burning the feedstock are balanced by forest regrowth.
Verdant's CEO Richard Poole gave this explanation in a Renew Economy article.
"So what people are scared about is, is this actually net zero emissions? And 100 per cent it's net zero emissions," Poole says.
"The science is on the side that this is net zero emissions. The easiest way to explain it is for example if we have a sustainable forestry in New South Wales – which we do, it's all sustainable – and the forest grows from 1,000,000 tonnes to 1,050,000 tonnes, and we take 50,000 tonnes out of that forest this year, well the new growth a) grows faster and absorbs more carbon dioxide, and b) we use that 50,000 tonnes, and we generate electricity with it and by next year that 50,000 tonnes has replaced itself," he says
It's unlikely that any forest activists would agree with this explanation.  Who bears responsibility for the new growth remains a critical question.  How many tree seedlings would be sufficient, what level of growth would be required are key issues.
At federal government level, carbon stock calculations are:
Samples from trees are collected in different parts of the forest, and the data is used to estimate the amount of carbon stored in all the eligible areas of the forest. The net amount of abatement during a project's reporting period is determined by subtracting any actual emissions due to fires and fuel use from the theoretical emissions that could have been caused if clearing had occurred."
Neither government reports recommend legislation or regulations banning biomass from plantation and private forests.
Internationally, green hydrogen has been defined by Green Tech Media as:
If the electricity comes from renewable sources such as wind, solar or hydro, then the hydrogen is effectively green; the only carbon emissions are from those embodied in the generation infrastructure.

Storing and transporting the highly flammable gas is not easy; it takes up a lot of space and has a habit of making steel pipes and welds brittle and prone to failure.

Because of this, the bulk transport of hydrogen will require dedicated pipelines, which would be costly to build, pressurizing the gas, or cooling it to a liquid. Those last two processes are energy-intensive.
Forrest ended his speech at the National Press Club with a thinly disguised rebuke for today's politicians:
I've heard your rallying cries of deception – that Australia has sold out its economic and energy sovereignty – but it's you, the laggard politician, standing on the hose, stopping us from getting our own economic and energy sovereignty back, with our own green hydrogen.

There are none so blind as those who will not see.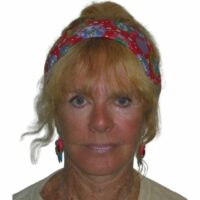 Sue Arnold is a former Fairfax investigative journalist. Her speciality is environmental issues and she is a regular contributor to Australian and international publications. Sue heads up Australians for Animals Inc., a 32-year-old wildlife charity and is Founder and CEO of the California Gray Whale Coalition based in San Francisco.