After a welter of strategic press leaks, targeted with the precision of a laser-guided missile, the 2016 Defence white paper was finally unveiled this week.
Defence spending has the added allure of political expedience.
The document is just 185 pages long, of which 21 are full-page glossy pictures or graphics and 7 are left "intentionally blank". It's skimpy.
Contrast this with China Dairy Corporation, whose prospectus for a public float on the share market runs to 138 pages. China Dairy is raising only $20 million, the Defence white paper is raising $30 billion, on top of the existing defence budget.
There is only one glossy picture in the China Dairy prospectus – a picture of a cow – and there was only one page left blank, perhaps unintentionally.
Until this week, "intentionally blank" would have been a potent metaphor for the government in the arena of policy.
Leaning on Lenin
But now it has a policy: flinging taxpayers' money at defence and hoping it brings jobs and growth. It is rather Leninist of them to advocate such a grand scheme of taxpayer-funded economic growth – to swap a half-subsidised car industry for a fully-subsidised weapons industry – but it is a policy nonetheless.
Defence spending has the added allure of political expedience. Who can argue with a government bent on safeguarding its citizens from future unspecified invaders? Certainly not the opposition. The government tried time after time to bait their adversaries into white paper debate in Parliament this week but the opposition assiduously battened down the hatches and stuck to its sniping on negative gearing.
Bill Shorten and co were not going to be taunted as national security weaklings by objecting to one red cent of the defence spend, no matter how colossal. It may cost taxpayers $150 billion.
Although the cost to design and build each of the 12 submarines is mooted at $4 billion – just shy of a Medibank float – the cost of running them is far greater. They describe the submarine spend as the "largest defence procurement program in Australia's history".
Chance of attack is small
The white paper concedes there is but a remote chance of a military attack on Australian territory by a hostile foreign power. Further, it says Australia cannot afford to equip, train and prepare its military forces solely for the remote prospect of such a major attack.
This would leave the defence forces less capable of addressing the wide range of more likely threats Australia faced to 2035.
So the policy is therefore to devote unprecedented billions of dollars, the biggest defence outlay ever, to build submarines on the implausible chance of a foreign military attack.
China is not discussed much, though it is deemed by Defence to be the biggest threat. There are a few brief references in the paper though there is no discussion of what sort of force we would need if China were to attack.
And you don't have to be a defence guru to work out that Australia would stand little chance of withstanding a Chinese military with its 70 submarines, 2.3 million frontline personnel and $US155 billion defence budget.
The  white paper's submarine analysis is flimsy. The first subs only become operational in the 2030s, at the end of the strategic environment which the paper addresses.
It fails moreover to establish why this weapon system is superior to far more agile, responsive and modern air and surface weapon systems for meeting the faint threat of invasion, or how the huge outlay is justified.
Detail aplenty in cow corner
Unlike China Dairy Corporation – whose prospectus contains solid detail about material contracts, a section on risk factors, related party beneficiaries and an independent investigating accountant's report – the Defence  white paper is cynically devoid of substance.
Where China Dairy displays its historical financial track record, Defence has nothing on its track record, perhaps understandably as submarine manufacturing has been one of the most chaotic and expensive sagas in the nation's history.
In the early 1990s, the Collins Class subs were trumpeted as being constructed on a 'fixed-price' contract with a cap of $4 billion.
Observers now believe the cost has reached as high as $20 billion, though all six were never fully commissioned and operational at any one time. Crewing them has been a nightmare even though submariners are paid roughly twice as much as surface personnel.
By 2008, only three of the six subs could be manned. On average, between 2009 and 2012, two or fewer were fully operational.
The Collins subs are deemed to be the most expensive in the world, costing taxpayers $630 million a year to maintain, or $105 million apiece.
The public deserves better than for this critical issue of defence spending to be treated as such a sacred cow that there is no debate about it in Parliament and no more than feeble inquiry in the mainstream media.
You could select the tiniest thing on the share market and bet it would boast superior disclosures to Defence  white paper  2016.
Rather than having cash thrown at them willy-nilly, the armed forces should undergo the same blow-torch as other institutions. You can bet there is a lot more fat in defence than the ABC (whose  white paper  coverage has also been lame).
Note: this story is definitely not an investment recommendation for China Dairy Corporation.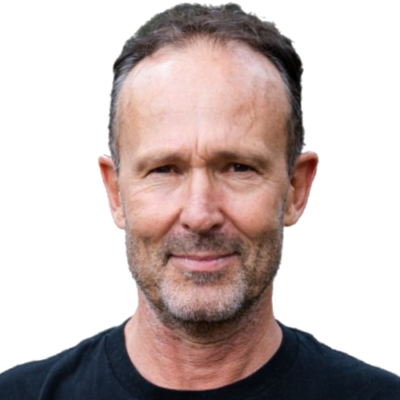 Michael West established michaelwest.com.au to focus on journalism of high public interest, particularly the rising power of corporations over democracy. Formerly a journalist and editor at Fairfax newspapers and a columnist at News Corp, West was appointed Adjunct Associate Professor at the University of Sydney's School of Social and Political Sciences. You can follow Michael on Twitter @MichaelWestBiz.