From Netflix and Stan to Amazon Prime Video, YouTube Premium and Foxtel/Kayo Sports, Australia is a battleground for worldwide entertainment behemoths and local players vying for our collective eyeballs and our streaming dollars. According to March research carried out by Roy Morgan Research Netflix has 11m subscribers, Stan 2.6 million subs, YouTube Premium 1.2 million subs, Amazon Prime Video 570,000 subs, Fetch 760,000 users, Kayo 150,000 & Foxtel's 2.19 million. Anthony Eales checks out the field.
The current and to be players:
Netflix
Netflix is the number 1 player in Australia. It also seems to be the default streaming service most Australians have. It also probably has the most to lose with all the new streaming entrants into the Australian market. Netflix's share price has suffered in the past year due to all the announcements of competing streaming services. I personally think Netflix will be fine as they seem to have good taste in picking their Netflix Original TV shows and movies. I also believe they have a technology and analytics advantage. Netflix also recently flagged that they will be raising the price on their most premium plan from $A17.99 a month to $A19.99 a month. It's interesting that they are doing this just before the launches of Disney+ & Apple TV+.
Nine Entertainment Co's Stan.
Stan plays second fiddle to Netflix in Australia. Whenever I talk to people about streaming services, Stan occasionally gets mentioned. More so since they added Disney/Marvel/Pixar/Star Wars content at the end of last year. It will be interesting to see how they fare when Disney's catalogue of content presumably gets yanked around the time of Disney+'s launch on November 19. Stan CEO Mike Sneesby is confident he can do a deal to keep some of the Disney content but it might be more pertinent to look to other deals like the one they recently struck with Paramount.
Amazon Prime Video
The most recent to launch in Australia, Amazon Prime Video, is gaining popularity thanks to the Amazon Prime general offering which gets you free delivery on many items on Amazon.com.au. I really enjoy a fair few series on Amazon Prime Video. Their app could be a little better. And I wish some of the big Amazon Studios movies came to Australia the same time as in the US. But they get a decent amount of big name movies in their streaming catalogue quite earlier than you'd expect.
YouTube Premium (formerly YouTube Red)
Starting off its life as YouTube Red, YouTube Premium has gone through many phases. But it's main advantage is ad-free YouTube on any device you use and the fact that some of your subscription dollars go to the creators whose videos you watch.
Foxtel/Kayo Sports/untitled drama streaming service
Foxtel cable and satellite continue to lose subscribers but is still known as the home of pay televised sports in Australia. Foxtel claims that Kayo isn't cannibalizing Foxtel's cable and satellite subscriptions. Foxtel are rumoured to be launching a drama streaming service as well. As Disney and possibly HBO in years to come pull out of Foxtel, I foresee Foxtel heavily investing in sports rights deals for it's cable/satellite offering and Kayo. I worry that the AFL, NRL and cricket will look to go it on their own with their own streaming offerings or do a deal with any of the streaming service players mentioned in this article. Foxtel have already signalled that they will be spending less on lesser watched sports.
Fetch TV
Fetch have great set top boxes that organize free to air television appealingly and have pay TV channels that can be streamed. They often partner with Internet/Retail Service Providers but you can buy the set top boxes standalone. Their boxes also carry Netflix, Stan, YouTube and all the free to air TV channels' catch up apps. I have a Fetch TV Mighty and it's a very good product with regular software updates and I set my grandparents up with two Fetch TV Mini's which they really enjoy using.
Disney+/Hulu/ESPN+
Disney+ is launching on November 19 in Australia. We are one of the first launch countries. The price point at $A8.99 a month or $A89.99 a year is very aggressive and will definitely challenge Netflix and Stan to perhaps come up with better pricing or offer more value for their current pricing. Hulu is supposed to be coming to Australia in the September 2020 quarter as revealed at the March Disney+ event. ESPN+ won't be far behind. It will be interesting to see how Foxtel goes once they have to remove all the Disney branded content from their channel offering. They are already removing the Disney movie channel and their Disney Kids channels recently were granted an extension until February 2020. Will Foxtel bring Disney+ to their iQ3 & iQ4 set top boxes alongside Netflix, ABC iView & SBS On Demand?
Apple TV+
Apple TV+ is launching in Australia on November 1. The price will be $A7.99 a month or a year free with an eligible purchased Apple device. Apple is making Apple TV+ very family friendly but has spent $US6 billion on content so far. I don't know if Apple TV+ will have enough content to compete against all these media company titans. Unless, by some miracle, a lot of their TV shows and movies are highly critically acclaimed and award winning. Although that could happen with some of the big names they have signed up to the service.
AT&T's WarnerMedia's HBO Max
HBO Max is launching in the USA in early 2020. No word on when they will be launching in Australia. If HBO Max launched in Australia, the possible loser I see in that instance would be Foxtel if HBO doesn't renew it's content deal with Foxtel. I do understand the Foxtel/HBO content rights to be tied up for a few years to come yet so HBO Max might be a while off launching in Australia unless Foxtel partners with HBO. Otherwise, HBO Max will launch very lightly on HBO content. An important note about HBO Max in the US. It will have all the HBO library of HBO's streaming services HBO Go and HBO Now for a rumoured couple of dollars more. HBO Max will also be the home to WarnerMedia content including Warner Bros films including the DC Cinematic Universe movies. AT&T also wants HBO Max to be a big draw securing rights to big name content for its library as well as commissioning TV shows exclusively for HBO Max.
Comcast/NBC/Universal's Peacock
Peacock is launching in the USA in early 2020. No word on when they will be launching in Australia. NBC and Universal have tens of thousands of hours worth of content they could bring to the table when this launches. Comcast is a very US centric company though (even though they now own Sky in the UK) and I don't know that Australia would be big enough to rate a mention in their eyes.
CBS/Viacom's 10 All Access
10 All Access launched this year to not a lot of fanfare. But as CBS/Viacom now owns Channel 10, 10 All Access could see a considerable boost in the amount of quality content added. Now that Viacom is in the process of merging with CBS, I wonder if Viacom will introduce its own streaming service or just put their content on CBS/10 All Access. If they do, 10 All Access would be a whole lot more appealing.
Channel 7's hopeful tie-up with anyone
Channel 7, fresh off axing their current affairs weekly program Sunday Night: True Stories and laying off an estimated 200 staff, are looking for a tie up with any streaming service with whom they can negotiate a deal. Presto, their streaming service joint venture with Foxtel failed in 2016. I'd hoped had they gone on their own, they'd have gotten a better technology partner than the one that ran Presto.
Optus Sport
Optus Sport is big player in International soccer being the exclusive broadcaster of English Premier League. You can pay a monthly fee to access it or if you are part of an eligible Optus plan it's free. I have friends who leech off Optus subscribers who don't care for soccer. It must be worthwhile for Optus to have renewed their deal with the EPL in 2018 for the 2019–2022 seasons. If they sort out the streaming issues that plagued them during the last FIFA World Cup (and all indications are that they have) Optus Sport should be a player for years to come.
Acorn TV, hayu & Tubi TV
Acorn recently launched in Australia and is the home to British drama. Hayu has been in Australia for a while and is home to reality TV aimed at women. Tubi TV recently relaunched in Australia and is an advertising supported free alternative to all the subscription streaming options out there. I've had a test run of Tubi and the content did not impress me at all. But they are looking for $US150 million of investment money to hopefully improve their content offerings.
Piracy
Of course, some analysts have flagged a move back to piracy for some Australians overwhelmed by all the subscription fees they face paying. Plex and Kodi are media management software that are quite popular in the pirating community for how well they display pirated content into a Netflix like platform. And with Plex if you aren't bogged down by crappy NBN download or upload speeds you can stream a friend's Plex library or even become the one who streams to your friends, depending on your level of expertise.
Australia's Substandard Fixed Line Internet Infrastructure
This is the elephant in the room of the streaming wars. Some people will not be able to stream in full capacity 1080p HD or even 4K without buffering or the fact it won't work at all. This is a great shame and we can only hope people complaining about this will prompt NBN and this Government into action. But I'm not holding my breath as it didn't even seem to be an issue at the last election with both major parties not wanting to address it. Sorry for getting political with streaming but these things matter lest you buffer.
Conclusion
The streaming wars will claim victims by the time things settle down. I don't know the magic number of how many streaming services can survive. But it will be an exciting time to be a media consumer. The main thing I see happening is that the traditional players will be weakened. That includes Foxtel, as I've already laid out, but also the Australian free-to-air networks. I personally live for the commentary and news surrounding the streaming wars, so I partly write about it because I enjoy it so much. I am more excited for what will happen in the subscription streaming service wars more so than the content that will spring from it. Maybe I have issues. But if I enjoy the content that is created from the streaming wars as much as I enjoy the streaming wars themselves, I think I will be very satisfied.
——————-
Anthony Eales is a media, news and tech enthusiast from country Victoria in Australia.
The above article is republished with permission. You can find more articles from Anthony here.
You can also follow him on Twitter @ants000.
Netflix v. Foxtel: A battle for Australian subscription dollars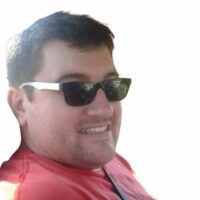 Anthony Eales is a media, news and tech enthusiast from country Victoria in Australia.