The National Parks Association of NSW and ex-Energy Australia chair Ted Woodley are considering a legal challenge to the $10 billion Snowy 2.0, which they say will push back the transition to renewable energy and destroy thousands of hectares of national park, in light of the fact that the whole project hinges on a 30-year-old report which is being kept secret writes Callum Foote.
The National Parks Association of NSW, along with former chairman of Energy Australia Ted Woodley, is considering a legal challenge to the Snowy Hydro 2.0 project.
$4.6 billion has been fast-tracked through the NSW planning process for the project and, according to Prime Minister Scott Morrison, will "help Australia grow its way out of the economic challenges from the coronavirus" by providing jobs and stable environmentally friendly power storage.
Yet a report commissioned by the National Parks Association of NSW has found that Snowy 2.0 will result in an increase in both fossil fuel generation and greenhouse gas (GHG) emissions, with an extra 50 million tonnes of carbon dioxide emitted during construction and the first 10 years of operation.
Furthermore, as part of the application process for planning approval for a state significant infrastructure project, which Snowy 2.0 has been deemed, is that a thorough analysis of feasible alternative projects must be done to obtain the required Environmental Impact Statement (EIS).
However, no such analysis has been undertaken by Snowy 2.0. Instead, the project hinges on a 30-year-old report that has been kept under lock and key. Snowy Hydro is citing "commercial in confidence" for why it won't release the report.
The National Parks Association of NSW's Ted Woodley argues that just about everything about the project is flawed. "It is the worst possible project for energy storage."
He also says that a rigorous analysis of the project has shown that the State and Federal governments "couldn't have chosen a worse project" to pour money into.
The National Parks Association of NSW, a non-governmental conservation organisation, released a report in February outlining how the 10 proposed benefits of Snowy Hydro 2.0 don't stack up.
First, the report estimates that the project will blow out to over $10 billion, far beyond the $2 billion estimate given by Malcolm Turnbull in 2017.
fThe project is also set to destroy thousands of hectares of national parkland and further threaten the critically endangered stocky galaxias, whose only known habitat is in the firing line of the development, explains freshwater ecologist John Harris, adjunct associate professor at the University of NSW's Centre for Ecosystem Science.
White anting renewable energy?
Pumped-hydro energy storage is not inherently flawed, explains Tim Buckley, the director of Energy Finance Studies at the Institute for Energy Economics and Financial Analysis. "Pumped hydro project storage is one of the five or six tools absolutely necessary for the transition to low emission energy at this point."
However, Buckley says that given that the grid is moving to a more distributed power system, "a mega-scale, over-capitalised project in one location, which will take a decade to build, is by definition counter to the transition". Instead of a mega-project, "we need a distributed pumped hydro storage spread throughout the national electricity market".
Such a project is entirely possible as pointed out in a 2018 report, "NSW Pumped Hydro Roadmap", by the NSW Government. It highlighted "98,000 potential off-river pumped hydro sites" across the state. The government then established a $75 million Emerging Energy Program "to support the development of innovative, large-scale electricity and storage projects in NSW". The Snowy Hydro project seems to go against this move.
Power lost
Snowy 2.0 will also consume 40% of the energy it cycles after accounting for losses in pumping/generation and transmission/distribution. This is because the water needs to be pumped through 27 kilometres of tunnels between its two reservoirs for it to be stored.
This makes Snowy 2.0 the pumped hydro project with the longest distance between its reservoirs in the world. The most efficient pumped hydro projects are between 500 metres (as is the case with the existing Tumut 3 pumped hydro station) and up to three or four kilometres at the most, says Woodley.
While proponents say that Snowy 2.0 is ideally located between the two major load centres – Sydney and Melbourne, Woodley says this means that Snowy 2.0 is in reality in the worst possible location for energy storage. "The best location for storage, to minimise network costs and constraints, is at a renewable generator or load centre." Yet Snowy 2.0 is hundreds of kilometres from the major load centres of Sydney and Melbourne.
Potential legal challenge?
Mounting a legal challenge for large, state significant projects faces huge hurdles. In NSW, the only avenue for a public challenge on a merits basis is through a hearing in the Independent Planning Commission.
However, this option is not open for critics because projects deemed 'Critical State Significant Infrastructure' such as Snowy 2.0 are exempt from the IPC process.
Instead, National Parks Association of NSW must rely on a complicated judicial challenge.
The "most reprehensible part of the whole project is that there hasn't been a genuine review of feasible alternatives to Snowy 2.0," says Woodley.
To obtain the Environmental Impact Statement (EIS) necessary for planning approval for any state significant infrastructure, a thorough analysis of feasible alternative projects must be done.
However, no such analysis has been undertaken by Snowy 2.0. Instead, the project hinges on a secret 30-year-old report released in 1991, presented as the only analysis on the alternatives to Snowy 2.0
Snowy 2.0 has declined to share the report with the National Parks Association citing commercial in confidence, as though the massive billion-dollar project backed by Federal and State government has real competitors.
Opponents, therefore, argue that Snowy Hydro has demonstrably not complied with the legislated requirements.
Federal Environment Minister Sussan Ley, alongside Scott Morrison right before the Eden-Monaro by-election last month, gave the project a green light even though she has still not released her "statement of reasons" in support of the project and departmental staff say the statement will be released as soon as it is ready.
Meanwhile, construction has started, and according to the National Parks Association risks contaminating the Kosciuszko National Park with fourteen million cubic metres of excavated spoil, much of it containing asbestos and acid-forming compounds.
With all the evidence against it and hundreds of available alternatives, it is a mystery why the Commonwealth and NSW governments continue to back a project 3 decades out of date with billions of dollars.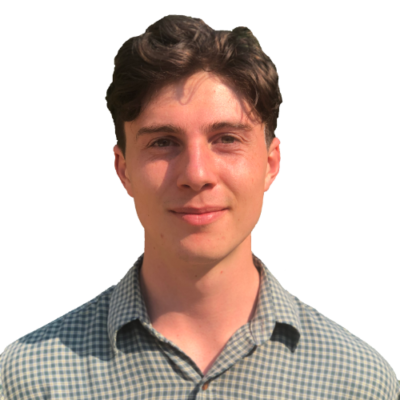 Callum Foote is a reporter for Michael West Media.
Callum can be contacted on [email protected]