Which one of the following propositions is untrue?
Australian property markets are awash with billions of dollars in black money from China.

A family of Malaysian billionaires is alleged to have laundered profits from destroying Sarawak's rain forest through the company which operates the Hilton Hotel in Adelaide.

While we are bombing them in Iraq and Syria, Islamic State is quietly building a strategic property portfolio in the leafier suburbs of Sydney and Melbourne.

The government has been dithering over Anti-Money Laundering (AML) legislation designed to identify such transactions as these above, despite international pressure and despite vowing to introduce the "Second Tranche" of its AML legislation almost ten years ago.

…….

If you selected proposition "c", you are probably right, although there is no evidence to support it. If Islamic State did have some spare cash there would be little to stop them laundering it in Australia.

As Austrac, the body set up to monitor the proceeds of crime and terrorism, suggests Australia is an alluring destination for money launderers.

AML laws were enacted ten years ago to compel banks, casinos and funds managers to identify and report the source of their inflows. This was the "first tranche" of AML reform. The "second tranche" – covering real estate agents, lawyers, accountants, car dealers and others – was supposed to come in shortly afterwards.

Fast forward ten years. An entire generation of first home buyers has been locked out of metro property markets thanks to spiralling prices, fuelled in part by the deluge of black money from China.

Further, compelling evidence emerged last week that a portion of the corrupt profits from the annihilation of Sarawak's rain forests have been laundered in Australian property.

Despite pressure from the Financial Action Task Force (FATF – the international body charged with coordinating the world's response to Anti-Money Laundering and Counter Terrorism Financing (AML-CTF)), assorted Australian governments have procrastinated for almost a decade.

We are talking dithering on a grand scale. According to the CompliSpace website – a company which advises on compliance (and this is from 2010):

"The first tranche of the AML/CTF regime commenced for the financial services and gaming sectors in December 2007 and remains a mystery to many. Probably the most wondrous thing about this legislation is that it presumes that those entities caught by it have "risk management systems" in place … which is a nothing short of a joke when you think that the regime covers a range of small to medium businesses.

"The roll out of AML/CTF 'Second Tranche' was intended to extend the regime to catch a range of high-risk industries including lawyers, accountants, jewellers and real estate agents. In 2007, draft provisions for the Second Tranche were released with an anticipated roll out in 2008. We waited and nothing happened. In mid 2009 the Attorney General's Department announced on its website that it would make an announcement in December 2009. This announcement stayed up until April 2010 when it was quietly replaced by a generic statement about the government consulting with stakeholders.

"So nearly three years after the Second Tranche was mooted what we are left with is half an AML/CTF regime and a virtual roadmap for criminals and terrorists as to which industries they should target."

That was written five years ago. We called the Minister for Justice to get an update last week. Here is the response, from "a spokesperson from the Attorney-General's Department".

"The Government will consider the recommendations in the review in consultation with industry and other government agencies." The short story is that the Minister is waiting on a report, whose arrival has been delayed again, which will be tabled in parliament then put out for discussion with "stakeholders".For the latter, read "hordes of rent-seekers" – peak bodies for property spruikers, lawyers, accountants and the likes – who will furiously lobby against the bits they don't like and put off any meaningful reform ad infinitum.

This "review of the operation of the AML regime" began in December 2013, said the spokesperson, with the release of an issues paper (six years after the draft provisions for the Second Tranche were written and about to be made law).

The review (now expected to land on the Minister's desk in October) "provides the opportunity to consider whether Australia's AML/CTF regime should be expanded to certain non-financial businesses and professions, as required by the FATF standards," said the spokesperson, oblivious to the fact that this very same "expansion" had been decided nine years ago.

Moral of the story? Don't hold your breath.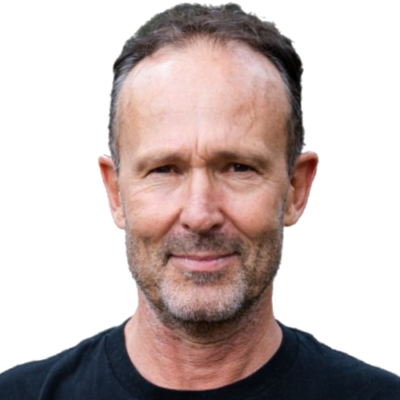 Michael West established michaelwest.com.au to focus on journalism of high public interest, particularly the rising power of corporations over democracy. Formerly a journalist and editor at Fairfax newspapers and a columnist at News Corp, West was appointed Adjunct Associate Professor at the University of Sydney's School of Social and Political Sciences.