Ice hockey is not one of the marquee sports in Australia. But you don't need to be part of a marquee sport to build a fiefdom. Enter the son of an ice hockey star from the 1970s whose main claim to fame seems to be leaving behind disgruntled business partners in Canada. Sandi Logan looks at the murky career path of the man who has come to control the local game.
The Australian Securities and Investment Commission (ASIC) has been asked to investigate how a bankrupt and failed pyramid schemer who fled Canada in 2017 has been able to take control of Australia's small amateur federation controlling the sport of ice hockey.
In September 2021, Grove Bennett, a self-described "high-performance tennis coach", and beer-league ice hockey player, was appointed a director of the public company Ice Hockey Australia (IHA), and then its president. All in two days.
By March this year, he had been anointed as IHA's first ever paid chief executive officer on a package worth over $125,000 while continuing to hold his seat on the board.
His emergence in such a prominent role in this small winter Olympic sport which attracts significant international funding through the International Ice Hockey Federation, and recognition by the Australian Sports Commission and Australian Olympic Committee, has caught players and supporters completely by surprise.
IHA director and treasurer Adrian Miller resigned in February over the IHA board's appointment of Bennett as its CEO, and the remuneration package offered. He says he doesn't want any part of IHA's administrative arm of which he was a part for almost three years – the normal term for directors.
"It is troubling from a governance perspective how these events have occurred and in fact it may be the case that meetings the board has held in 2022 – and any decisions made during those meetings – are invalid in accordance with the constitution and the Corporations Act," he said.
Grove Bennett, the man
So, what do we know about Grove Bennett? Born in Australia in 1973, he is one of five children of Canadian-born ice hockey player Grove Bennett, who played in the Victorian and national leagues in the 1970s and 1980s, as well as representing Australia in exhibition games against Germany. Bennett senior died in 1986, aged only 34, of stomach cancer.
The Canadian Office of the Superintendent of Bankruptcy on February 14, 2020, recorded Robert Grove Scott Bennett, aka Grove Bennett and Boomer's Tennis Academy as having total liabilities of $CAD3.28million (almost $AUD3.5million) and assets of $11,340 (which included a box of holograms … more on those later) in its bankruptcy register (BIA Estate number 31-2618367). In Bennett's statement concerning his financial situation lodged through his Canadian insolvency trustees MNP Ltd on December 9, 2019, he admitted creditors had already seized some of his assets (including a luxury motorboat) from his Whitby (Ontario, near Toronto) residence.
He acknowledged his sorry situation arose from "financial mismanagement and business failure".
Former business partner, Vancouver-based Steve Barclay, who was also Bennett's Chief Operating Officer, has nothing but contempt and disgust for Bennett whom he blames for a financially crippling situation which nearly cost him his home and almost forced him into bankruptcy.
"Grove Bennett was hired by the original owners of Aroga Technologies, a Canadian company which distributed and sold disability-related products, particularly in the vision and hearing sectors," Barclay said. "Over time, Grove and I jointly purchased the company from its founders in 2014: he was the majority owner, and I was the minority owner.
"Grove moved all accounting functions from Vancouver to his office in Whitby (near Toronto) and then proceeded to treat Aroga Technologies like his personal piggy bank as he spun off new ventures such as Aroga Worldwide.
"Over time, Bennett initiated a series of 'get rich quick schemes', none of which panned out.
"After Aroga Technologies folded, I discovered all Aroga Worldwide's expenses were improperly paid from Aroga Technologies' accounts.
"The slippery slide to bankruptcy for him had begun, and the ultimate failure of his spin-off ventures turned into an avalanche of misery for us all," Barclay added.
A South African sojourn
Bennett used classic multi-level marketing techniques with Aroga Worldwide trying to build a network of regional managers, salespeople, and associates. At one stage in 2015, he travelled to South Africa where he was feted by a New-Age Pentecostal church, ordained as a minister, and supped with the country's corrupt president, Jacob Zuma. Bennett's pyramid scheme was moving into selling so-called "quantum infused holograms", counting on the church to bring in new recruits to distribute and sell its products.
The stick-on hologram patches claimed to address sleep, intelligence, and pleasure issues, among others. It failed miserably, although Bennett was bold enough to declare a box of holograms to his insolvency trustee, valued at $1000.
"When the Toronto Dominion Bank's lawyers contacted me in February 2017 about litigation against Grove Bennett, his wife Dianne, other Aroga executives and myself, it was the first we learned about the web of deceit he had spun," says former partner Steve Barclay. "We also found out our names had been used without permission for lines of credit, loans, and a whole range of financial obligations into which he had entered."
The bank's claim related to a general security agreement which required Bennett and Aroga Technologies Limited (formerly known as The Aroga Marketing Group Inc) to satisfy a debt of more than $CAD1.25million. It had suspended the company's credit facility in 2016 because of a borrowing base shortfall. The bank considered Aroga to be in default.
In its court filings, the Toronto Dominion Bank also alleged financial information provided by Grove Bennett was 'misleading', 'false' and 'negligently misrepresented'. It alleged Bennett authorised 'payments that were not bona fide obligations' of the company and that he had been 'unjustly enriched to the detriment of the bank'.
Animal act: the dog tied to the clothes hoist
It was only when Whitby neighbours observed a dog left tied to the Bennett's backyard clothes hoist that authorities realised the family had fled. Grove Bennett with his wife and their two kids crammed all they could into their suitcases, and returned to his hometown of Melbourne in mid-2017.
His sudden flight from Canada and the deleting of his family's extensive social media presence (Facebook, Twitter, and Instagram) convinced business partners, lawyers, and investigators these were deliberate attempts to hide from creditors.
Toronto Dominion Bank eventually made a commercial decision to discontinue its legal action in 2019 as costs to pursue him in Australia and then steps to extradite him to Canada to face court were both too costly. They wrote off their by now $CAD1.5m debt.
Victorian ice hockey officials, unaware of Bennett's past, backed his tilt at the IHA board in September 2021, though he had clearly failed to meet even the basic nomination requirements: to demonstrate honesty and integrity; to exercise sound business and decision-making judgment; to demonstrate an absence of conflicts of interest; and to confirm he was not an undisclosed bankrupt (he never revealed his shocking record to his ice hockey colleagues).
About the only criteria he did meet was that he had not been convicted of dishonesty-related offences, such as fraud (although the Toronto Dominion Bank gave it a red-hot go).
Former NSW Labor politician and minister Reba Meagher, a corporate governance specialist, is now a director of Ice Hockey NSW. She has Grove Bennett in her sights. She is aware there is currently more than $2million in IHA's bank account, and that legal arrangements with its bank to formalise the new signatories have not been completed.
Meagher, along with many others in the small world of Australian ice hockey, will be watching very closely to see what ASIC's next move is. Or what Grove Bennett's next move will be.
MWM has sent questions to Grove Bennett but has received no response. During our investigations into Bennett, his tennis academy website was suddenly either pulled down or in some way disconnected from the net.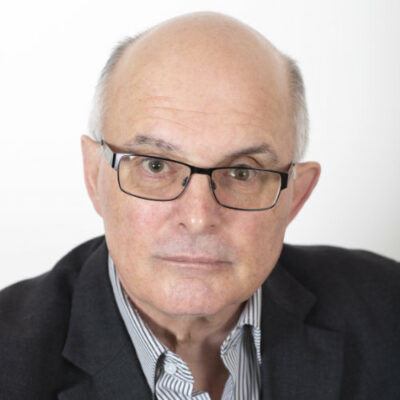 Sandi Logan is a Canadian/Australian journalist and author who has played ice hockey for 60 years, 40 of which have been in Australia since landing in Sydney in 1968. He lives in Mystery Bay, NSW.