Australia seeks Pacific security with the US and UK. A four-hour flight from Queensland, a nation seeks its security with China. Sounds crazy? This disjuncture has been a long time coming, writes Mark Sawyer.
When Australia commissioned nuclear-powered submarines to deter the Chinese military, a new acronym was born: AUKUS. A few months later, one of our island neighbours decided to bring the Chinese military to our doorstep. No new acronym needed there – just the word ''panic''.
This might be said to be the equivalent of a giant clusterf***. Or, to quote a prison warder in the movie Cool Hand Luke: ''What we've got here is failure to communicate.''
On Friday Solomons Prime Minister Manasseh Sogavare lashed out at Australian hypocrisy in the wake of the security pact his nation has signed with China.
"I learnt of the AUKUS treaty in the media. One would expect that as a member of the Pacific family, Solomon Islands and members of the Pacific should have been consulted to ensure this AUKUS treaty is transparent," Sogavare told parliament.
"I realise that Australia is a sovereign country, which can enter into any treaty it wants to, transparently or not, which is exactly what they did with AUKUS."
The Solomons has been on a steady path of enmeshment with China since switching diplomatic relations from Taiwan to the People's Republic in 2019. This week the ABC revealed that the Solomons had also done a deal to buy six aircraft from a subsidiary of a Chinese state-owned manufacturer in return for upgrades to 35 airstrips (which Australia and New Zealand had been working on too).
On Friday Sogavare also said:
When Australia signed up to AUKUS, we did not become theatrical or hysterical about the implications this would have for us. We respected Australia's decision.
Not much respect now. And "hypocrisy'' is probably not an allegation that Sogavare will level at the Chinese government if now that he has signed this still-secret security pact with Beijing.
For the record, both nations have denied the deal would lead to a Chinese military base, with a Chinese spokesman even describing such speculation in Trumpian terms as "fake news".
But it's hard to not fear for the sovereignty of this collection of 900 islands home to just 700,000 people. Sogavare did not take his own people into his confidence when he did the deal. There was no referendum. Opposition politicians have denounced it, so it may be overturned at the next election, if China allows.
Sign up with China, and enjoy the scramble from out of Canberra
In expressing opposition to the AUKUS treaty that will result in nuclear-powered submarines in the Pacific, Sogavare is hardly alone among Pacific leaders. But he went further on Friday, saying the security treaty with China was necessary because the security treaty with Australia was inadequate. Australian intervention had failed to quell violence that broke out in the Solomons last November; the riots nearly "crippled" the country.
None of these reasons seem to justify turning the Solomons into a floating Chinese barracks 2000 kilometres off the north Queensland coast.
Somehow, things went off track
Maybe it was always going to go this way. 
Australia's presence in the Pacific has long seemed to be a game of pretendies, like the ''parallel play'' of young children. Take what was once known as TPNG.
It was common for Australians growing up in the postwar years to know families who were living in "TPNG" – the Territory of Papua New Guinea. Australian boarding schools were chockas with children whose parents were working in the colonial administration. Thin air-mail letters on blue paper bore postmarks of exotic place names: Rabaul, Bougainville, Lae, Kokopo, Madang, Mount Hagen, New Ireland, Port Moresby, Goroka.
If you found a pen-pal, you'd soon have a stamp album overflowing with spectacular images of birds, butterflies and flowers. Australia and Papua New Guinea seemed to be in lockstep, the colonial power shepherding its charge to nationhood.
But what of now? Real engagement between the people of these neighbours is close to non-existent. Few Australians will ever set foot in PNG. The meagre number of Australian journalists covering the nation has shrunk to an ABC correspondent.
Yes, there is the storied history of war. The Kokoda Track is a place of pilgrimage to Australians. Paul Keating kissed the ground of Kokoda, seeking to create a new holy place for Australians commemorating their sacrifices in war, a counterweight to Gallipoli. Thirty years on, it has been slow to catch on with the public. And beyond the memory of war. There is embarrassingly little that celebrates the relationship of Australian and PNG as nations.
You can't choose your Family
The idea of a ''Pacific Family'' has come under some scornful scrutiny from observers this past week.
The Pacific Islands Forum has long accused Australia of failing to take the concerns of island nations seriously on climate change. Peter Dutton's joking remarks to Tony Abbott and Scott Morrison that "time doesn't mean anything when you're about to have water lapping at your door" are remembered nearly seven years after he made them. 
Elizabeth Kite', a Tongan activist, was interviewed by the ABC this week. Her assertion is that Australia has done little in comparison to China to enmesh with the Pacific.
She tweeted:
What's really interesting to see right now is how Aus leaders think they can best restore their position in #Pacific region. Meanwhile China – are in & part of our local communities: are our local grocers- employing our people, attending our churches, speaking our languages…
Axiom Mining chief executive Ryan Mount has experience of the capricious nature of Solomons Islands governance.
On ABC radio, Mount described how Solomons officials demanded bribes from his company, and the roadblocks that resulted from non-compliance. Mount also says he warned the federal government that the Solomon Islands was favouring China, three years before the signing of the security pact.
Mount sums up the issue thus: ''We need some serious attention with the Pacific.'' 
''The rhetoric without substance has got to stop. The idea of putting on a Hawaiian shirt and turning up with a chequebook and taking a few photographs isn't going to cut it any more,'' he told Radio National's Patricia Karvelas on Thursday.
''That game's finished and unless we move quickly and apply some real strategic oversight to what's going on in these jurisdictions with DFAT [Department of Foreign Affairs and Trade] there's going to be serious repercussions which is quite evident what's happening in the Solomons now.''
Like Kite, Mount wants deep engagement. ''Everyone talks about different cultures and working with that culture, well putting a round peg into a square hole is not going to work. We've got a system that's not conducive to this, we send out DFAT for two-year stints at the same time we always say it's so important to have relationships. Other countries deploy their foreign government staff for five to 10 years at a time. Now that's difficult to swallow I know but that's the reality we live in.''
Neighbours, everybody needs good neighbours
What exactly is this Pacific Family? If China shows us that there is a lot less than we imagined, it's not nothing, right?
Certainly, the Pacific Family is an integral part of Australian life. There is a massive contingent of islanders in the rugby league and rugby union competitions. Ailing church congregations have been reinvigorated by the influx of migrants from all over the south Pacific.
But generally speaking, the Pacific nations of our ''backyard'' are a long way away. These island paradises, famous the world over, are kept to themselves. Fiji, with its advanced tourist infrastructure, is the exception. It ranked 10th on the list of most popular destinations for Australian travellers in 2019, before the Covid curtain came down, attracting about 350,000 Australians. 
But more generally, hedonistic Aussies shun the strait-laced churchgoing culture of the islands in favour of the more easygoing vibes of Thailand and Indonesia (read Bali).
Much speculation about the move by the Solomons centres on the actions of Australian governments in cutting development aid and ignoring the concerns of Pacific leaders over climate change, which threatens to cause dangerous sea-level rises.
Tony Abbott did cut aid to the Pacific after taking office in 2013. He made a lot of cuts, ultimately crippling his leadership. But at the time he made a virtue of the action:
 Look, obviously it's important for all countries to ensure that their own domestic economic house is in order, because if you don't have your domestic economic house in order, it's very difficult to be a good friend and neighbour abroad.
Then there was the lecture, always guaranteed to win friends:
The objective of aid is not to create a relationship of permanent dependency, the objective of aid is to ensure that countries are helped to develop to the point where they don't need aid any more.
In fact Australia's record is not so parsimonious. When former PM Kevin Rudd claimed this year that the Coalition had cut hundreds of millions of dollars of aid to the Pacific, Scott Morrison hit back. ''We actually increased our investment in overseas development assistance in the Pacific by 50 per cent. It was a step up because we had to step up from where Labor was investing in this area."
The Australian Associated Press FactCheck concluded:
The claim that the Coalition government increased development aid for the Pacific region by 50 per cent is correct. Including temporary COVID-19 support, Australia spent $1.721 billion on overseas aid in the Pacific region in 2020/21, a 56 per cent nominal rise when compared to 2012/2013 – the last full year of Labor government.
But is aid the only story? At some point Australia was always going to have to fold in a bidding war. If friendship is only based on money, what's this friendship mean?  Outbidding China will never be an option. There is nothing that can be done to match a country that promises to leave the leadership structure of a dysfunctional country preserved in aspic.
The sun may have set on Australian leadership in the Pacific. In 2019 I passed through French Polynesia, the Cook Islands and Tonga. Much of the experience was beautiful, although living conditions, including shipping crates as accommodation, spoke of the poverty that is just below the surface. But what struck home was the sight of the two wharves in Nuku'alofa, Tonga: the old crumbling one built by Australia, and the impressive new structure built by China.
Australia and India struggle to break through ''curry, cricket and the Commonwealth''. In the Pacific it seems to be climate, China and condescension. The week's events show that Australia and Pacific nations live in separate worlds.
What we've got here is failure to communicate. Some men you just can't reach. – Cool Hand Luke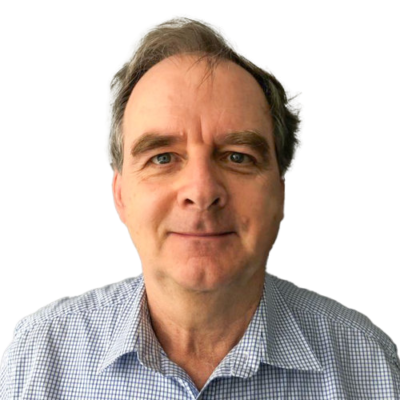 Mark Sawyer is a journalist with Michael West Media. He has extensive experience in print and digital media in Sydney, Melbourne and rural Australia.