A troubled Chinese conglomerate under pressure from Beijing and its invisible partner have teamed up with Virgin Australia to run a flight school in Barnaby Joyce's electorate. Having exposed Virgin's deceitful efforts to hide these parties, Anthony Klan goes door-knocking.
There is no Australian registered office for a key Chinese shareholder of Virgin Australia's partner in its planned Tamworth pilot training school. The partner's parent company is instead registered in a Caribbean tax haven.
Winbright Aviation holds 10 per cent of Australian International Aviation College (AIAC), Virgin Australia's partner in a major training facility planned for the site of the RAAF's biggest pilot training facility at Tamworth in NSW, but pinning the company down has proven all but impossible.
HNA: Virgin's shady shareholder
The other shareholder in AIAC, HNA Group, also holds a 19.9 per cent stage Virgin Australia — along with China's Nanshan Group with its 20 per cent. Virgin Australia's others shareholders include Singapore Airlines (20 per cent), Bahrain's Etihad Airlines (21 per cent) and an arm of the Virgin Group (10 per cent) as shareholders.
HNA has caught the eye of US security authorities, been blacklisted by the Bank of America and is in the midst of a distressed assets sale ordered by the Chinese central government after a debt-fuelled international spending spree.
Closely linked to the ruling Chinese Communist Party in the province of Hainan, HNA has grown extremely quickly but while it remains opaque, Australian regulators have yet to pay much attention.
HNA Group has bought up assets across the globe, including a 25 per cent stake in hotel chain Hilton Worldwide Holdings, for which it paid $US6.5 billion in 2016, its stake in Virgin and a chunky Australian property portfolio.
In a piece published in March last year, The New York Times described understanding HNA as "very difficult", noting it controlled a "vast network of public and private companies, subsidiaries and affiliates spread across the world".
"Scores of them have business ties to the friends and family members of the company's senior executives," the Times wrote.
In July 2017, in response to mounting concerns over its ownership structure, HNA Group released a document which named 15 people and entities which it said owned 100 per cent of the group.
But critics in the US raised concerns that the information in the document was incomplete and occasionally incorrect. More recently, the company has been forced to sell off many of its Beijing assets (like a number of other debt fuelled conglomerates) in order to repay $20 billion in US-denominated debt due in 2018 and 2019.
HNA Group has long been rumoured to be seeking to sell its 20 per cent stake in Virgin Australia. While neither HNA Group or Virgin Australia have confirmed this, last week Bloomberg reported HNA Turkish Airlines was considering purchasing that 20 per cent stake. However the airline released a statement saying such claims "do not reflect the truth".
It is unclear what the sale of HNA Group's 20 per cent of Virgin Australia would mean for HNA's involvement in the proposed Tamworth flight school because it is separate to HNA Group's 80 per cent ownership of AIAC, the entity seeking to create the Tamworth facility in partnership with Virgin Australia.
Virgin Australia has refused to say what proportion of the pilot school it would own, and how much would be owned by AIAC.
Fealty to Emperor Xi
In February last year, the Chinese government's tight control over all major corporations operating in the country, be they state-run or private (as HNA claims to be), were underscored when Communist Party members at the company were told at a meeting that its businesses were aligned with the Party.
"About a thousand of HNA's party members from 139 locations across the country joined a video conference on Thursday, repeating the party oath and pledging to better serve the country under the leadership of President Xi Jinping, according to a statement posted on the company's official WeChat social media account," The South China Morning Post reported.
Security experts who specialise in Australia-China relations were  concerned when informed that HNA Group was involved with Virgin Australia's planned Tamworth pilot school proposal.
"HNA Group is involved!?" said one ."FIRB has to stop it."
China's pilot demand soars under the radar
The global demand for airline pilots is surging as air travel booms in China, India and other parts of the developing world. Australia  along with the United States is seen as an attractive location for aviation training because of its weather and large open spaces — and because Chinese airspace is tightly controlled by the Chinese military.
Such escalating demand from China for Australian aviation schools is unfolding with little national visibility. And the proposal from the ASX-listed Virgin Australia contains questionable claims supported by Tamworth council, with concomitant attempts to avoid media scrutiny.
Like so many Chinese corporations, HNA's ownership structure is opaque but even less is known outside China about Winbright Aviation, or its parent, Beijing Winbright Investment Co.
The elusive Winbright, a tax haven special 
Virgin Australia has claimed it had no connection with the group but michaelwest.com.au produced documentary evidence proving otherwise.
Winbright is based in the British Virgin Islands tax haven so its true ownership cannot be verified and its Australian headquarters in Sydney's CBD do not exist.
Winbright Aviation's website says the company was founded in 2013 and based in Sydney and lists its address as Suite 3, 377-383 Sussex St, Sydney, the same address that appears on press releases from the group, and incidentally the same street address as the NSW Labor Party.
Mayday: two shadowy Chinese corporations behind Virgin's plan to control Australian airbase
A visit to Ghost Town
This reporter visited the Sussex St building in search of Winbright in late April (though this is the first time this information is being published) but there was no-one to be found except a small, glass-fronted, darkened room containing a desk, adorned with a model aeroplane and a handful of Winbright flyers. A woman in a neighbouring office said there was a person who came and went from the Winbright office occasionally  but she could not provide any other information.
Winbright's name does not appear anywhere on the building's detailed tenant directory. The building's manager said he had never heard of Winbright, and that no company of that name was a tenant in the building, or had ever been as far as he was aware. Calls to the telephone number provided on Winbright Aviation statements failed and messages were not returned.
Two weeks ago, when we visited level 10 of the building again, the suite had been empty for a week according to the neighbour.
Tailwinds: government denials heighten intrigue over Virgin's veiled partners
Obfuscation by Virgin and government
Virgin Australia announced plans to build a pilot school in Tamworth in late October last year but in its announcement it did not name any business partners.
At around the same time, in a formal meeting with the NSW Government and federal member for New England, Barnaby Joyce and and the Tamworth Regional Council, Virgin Australia said it had a joint venture partner in the project – a small flight school in Port Macquarie on the NSW Central Coast called the Australian International Aviation College (AIAC) – but Virgin failed to disclose who owned the college.
On 22 March, it was revealed that AIAC is 80 per cent owned by China's HNA Group and 10 per cent owned by an entity called Winbright Overseas Investment Limited. The remaining 10 per cent is owned by Arena International Aviation College, which is 100 per cent owned by Chunming Li one of the directors of AIAC.
Despite the Winbright ownership being recorded in publicly accessible company documents, a Virgin Australia spokeswoman falsely claimed the airline had no connection to Winbright.
Mr Joyce and Tamworth Council said they had no idea of any Chinese involvement in the proposal prior to the initial media report published by this journalist in The Australian newspaper at the time.
Despite their initial enthusiasm for the story, editors at the Murdoch newspaper declined to run a follow up story in the days before the NSW state election and batted away any further efforts by this reporter to investigate the matter.
The murky Winbright
The website for Beijing Winbright Investment Co claims it is a conglomerate based in the Chinese capital and is a "comprehensive and professional investing enterprise".
The company operates seven divisions. Each subsidiary is another company in its own right, with investment areas spanning from technology, real estate and finance to sport medicine.
One arm, "Culture and Media", is run through a subsidiary called Beijing YingHuan Culture & Media Co, which "has gained much experience in running new aviation media for years" and which previously worked with Air China and later "cooperated with Hainan Airlines for 8 years".
The ownership trail ends at… a Caribbean tax haven, one the world's most secretive tax havens, the British Virgin Islands. Virgin founder Sir Richard Branson, incidentally, owns his own island in the British Virgin Islands archipelago.
The last subsidiary listed on the website is Winbright Overseas Investment Limited, which was "founded in November 2004". Unlike all the other subsidiaries however, the website says that the subsidiary was founded in the British Virgin Islands.
A key attribute of tax havens is that the owners and directors of companies based in them are hidden.
The website says Winbright Overseas Investment Limited "sets foot (sic) in wine, airlines, education and training, and mining investment". "It closely works with Singaporean, Malaysian and Australian companies."
The Scarlet Pimpernel downunder
Winbright Overseas Investment Limited has two Australian subsidiaries. Winbright Aviation Services (which has a detailed Australian website providing the Sussex St address) and Winbright Australia (whose "principal place of business" is registered as residential townhouse in Croydon in Melbourne's east).
Winbright Overseas Investment Limited  owns 100 per cent of Winbright Australia which, in turn owns 51 percent of Winbright Aviation Services.
The remaining 49 per cent of Winbright Aviation Services is owned by an Australian registered company called DL International Holdings. Winbright Australia, Winbright Aviation Services and DL International Holdings all share either directors, business addresses or both.
The directors of Winbright Australia are Yuan Jin, 48, whose residential address is listed as that of the residential townhouse in Melbourne's Croydon, and Tan Tian, 47, whose residential address is listed as Beijing.
Yuan Jin is also a director of Winbright Aviation Services Limited, as is Chenqi Deng, 41, whose residential address is also listed as  Beijing.
The third director is Li Li, whose residential address is listed in official corporate filings as that same residential townhouse in Melbourne's Croydon.
In Australia's companies' register, Winbright Aviation Services lists its address as a residential townhouse in Birchgrove in Sydney's inner west.
Nobody home … again
This reporter visited the Melbourne property on August 6. However no one answered the door.
The stated "principal place of business" of DL International Holdings is the same as Winbright Aviation Services — a Birchgrove townhouse close to the Sydney harbour foreshore.
Its sole director and 100 per cent owner is Li Li. On the DL International Holdings filing, Li Li's residential address is given as the Sydney Birchgrove townhouse, rather than the townhouse in Melbourne's Croydon.
All in all, plenty of grist for the mill of the Foreign Investment Review Board, FIRB. Treasurer Josh Frydenberg, has yet to approve the deal.
—————–
Coming up: What did Virgin Australia actually tell the Foreign Investment Review Board?
———————–
Anthony Klan is an investigative journalist specialising in corporate malfeasance and corruption.
Public support is vital so this website can continue to fund investigations and publish stories which speak truth to power. Please subscribe for the free newsletter, share stories on social media and, if you can afford it, tip in $5 a month.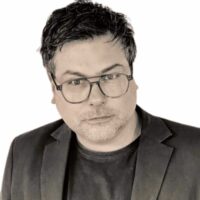 Anthony Klan is an Investigative journalist specialising in corporate malfeasance and corruption. Klan's investigations into the likes of superannuation, Google Australia, financial planning and Pink Batts have informed government policy and brought reform in Australia.