Death threats, dog whistling and disparaging minorities. It's culture wars again. Victimhood is an aspect of media reporting that ultimately feeds martyrdom complexes about "pile-ons". And that helps conservative governments get re-elected. Mark Sawyer analyses the Katherine Deves saga.
The campaign of Katherine Deves might one day become a set study of ineptitude in Australian political campaigning. It might also one day be seen as an example of the media going out of its way to shape a narrative, and ultimately damaging its own credibility.
The ABC is reporting the claims of the Liberal candidate for Warringah that she had received death threats and that her family has been forced to flee Sydney. But the ABC felt it necessary to add that it had double-checked Deves on her claims.
In a brief statement, NSW Police said it had not received any reports of threats made. The ABC is still awaiting a response from the Australian Federal Police.
This angle is novel. It's hard to think of any other person claiming death threats – a sports star, entertainer, media personality et al – being double checked. This is not the only aspect of reporting about Deves that seems at odds with traditional journalistic practice.
Adding such adjectives as ''offensive'' to descriptions of Deves's posts about women and transgender athletes has been a feature of news reports. 
That was once considered commentary. Even calling a candidate ''controversial'' would not have passed muster. But journalists reporting Deves seem unable to keep their POV out.
Yes, values-free reporting is considered dangerously naive in the era of the journalists pledging to ''speak truth to power''. And in some areas it clearly is. But even in shaping the narrative, some journalists seem to be employing a selective approach.
A female candidate running on issues different to those emphasised by Deves and claiming death threats would normally be reported as a victim of the toxic culture against women in politics. (And she would become a feature of ''I Stand With Katherine'' memes across journalists' social media posts.) 
Deves seems to be on a learning curve regarding the use of social media. She has come to see Twitter as no forum for real engagement and debate. Join the club, some of us might say.
"I recognise that trying to prosecute arguments about complex, nuanced and difficult subjects…. it should not take place on a platform that propagates offence and division and hurt," she told SBS in an exclusive interview (she has shunned other media for days).
Going forward, I will be conducting myself in a dignified and respectful fashion. I recognise that the way I prosecuted those arguments was not conducive to proper, reasonable debate.
The media create martyrs on the right and the left, with unintended consequences. The coverage of Sarah Palin (only the second female vice-presidential candidate) was one of the many strands of reporting that fed into the grievances of the Americans who gave the world Donald Trump. Pauline Hanson launched her career in the face of universally negative media coverage, and she's still around 26 years later. Deves is another woman who some of our gatekeepers have deemed unacceptable on the public stage.

Anything but the most professional standards applied to the reporting of Deves's candidacy ultimately curdles the media's credibility at a precarious time.
By the way, Deves posters have been torn down from front lawns in Warringah.
Is teal the real deal? It's not just the right facing a shake-up from independents on May 21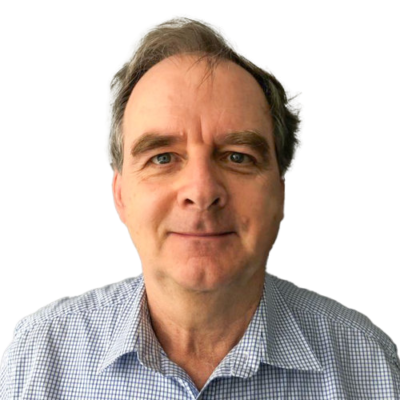 Mark Sawyer is a journalist with Michael West Media. He has extensive experience in print and digital media in Sydney, Melbourne and rural Australia.