Meet the Tripodinas, the Sydney fruit and veg moguls and Liberal Party donors behind the bid to privatise Australia's visa system. Michael Sainsbury reports.
Flemington market's fruit and vegetable mogul Santo Peter Tripodina and his 38-year old son, property developer Adrian Tripodina, have emerged as mystery power-brokers behind one of the two bids for the Federal Government's $1 billion visa privatisation.
Together with longtime Packer lieutenant Ashok Jacob's Ellerston group of companies, the Tripodinas will be providing the financial grunt behind the Australian Visa Processing Pty Ltd consortium. The front man for the AVP bidders is Scott Briggs, a friend and political advisor to Prime Minister Scott Morrison.
An investigation by michaelwest.com.au has revealed the Tripodinas are the major shareholders in Pacific Blue Capital. Scott Briggs is chief executive and Adrian Tripodina is executive director.
Pacific Blue is one of the biggest shareholders in AVP with 14.7 per cent. But under Pacific Blue's structure Tripodina Nominees Pty Ltd holds 100 per cent of the 133,334 preference share which give their holders preferential financial treatment over ordinary shareholders. Tripodina Nominees Pty Ltd is controlled by Santo Peter Tripodina who holds all that company's shares. Adrian is an alternate director.
Mate Versus Mate: Inside ScoMo's billion-dollar visa privatisation
Pacific Blue's ordinary shares are held by Tripodina Nominees and AJT Investments, a company that appears to be one of Adrian Tripodina's private vehicles, and Apparat-Chick Pty Ltd, a company whose shares are held by Scott Brigg's wife Meredith, a former Young Liberal. The company lists the role of Adrian Tripodina as including "procuring finance through his close network of banking associates as well as delivering strategic industry partners on key projects".
AVP is duelling with rival consortium of Australia Post, consultancy firm Accenture and IBM. Final bids for the visa processing contract were submitted to the Department of Home Affairs on June 28 and the government has said it will advise on the outcome in October.
The Tripodina family has been reported as being members of the Liberal party in Scott Morrison's electorate and Adrian has donated money to the Party in the past. It also has investment links to the ultra-wealthy Vidor family, property and hotel moguls from Sydney's eastern suburbs. The Vidor's Toga Group of companies owns more than 50 hotels in Australian in the Asia-Pacific region.
Adrian Tripodina has moved in the same circles as Scott Morrison. His business partner in investment firm Pacific Blue Capital is the Prime Minister's friend Scott Briggs; Tripodina and Morrison have referred, at various times in the past, to former Liberal Sutherland Shire Councillor and Mayor Kevin Schreiber as a friend.
Adrian Tripodina declared that he "has a friendship with Councillor Kevin Schreiber and that he made a donation to Kevin Schreiber/Liberal Party of $5,000 two years ago" as part of a 2011 investigation into a $10 million property development in Miranda, a suburb in the Sutherland Shire. In his maiden speech to Federal parliament on August 14, 2008 Morrison said: "I particularly thank my good friend Kevin Schreiber."
Morrison, as well as Immigration Minister David Coleman, who previously worked with Briggs at Nine Entertainment, have recused themselves from the process due to their association with Briggs but until now the deep involvement of the Tripodinas in the tender, and their possible connection with the PM, has not been documented.
Pacific Blue Capital is said on its website to be a "a Tripodina family" investment. Pacific Blue Capital holds a 14.7 per cent stake in AVP, a shareholding that has been diluted from the originally reported as 19.9 per cent.
It is possible the Tripodina family could control even more shares in AVP. The single biggest shareholder in the consortium is held by Australian Innovation Technologies which has 23.7 per cent. Its sole director and shareholder is Jeremy Mortlock, a partner at second tier accounting and tax advisory firm Mazars, suggesting that he may hold the shares on behalf of another party.
Adrian Tripodina's private company AJT Holdings Pty Ltd, which holds a 19.9 per cent stake in Pacific Blue Technologies, lists its registered address as the Mazars office in Sydney as does Tripodina Nominees, the company controlled by Tripodina Senior. So too does family company Tristate Holdings. Mortlock did not return calls.
"With in excess of 20 years' experience my specialties include corporate structuring and taxation, superannuation, acquisition and sale of businesses and outsourced accounting," Mortlock is quoted as saying on the Mazars website. It's worth noting that Mazars has expanding in Australia in recent years via the acquisition of a range of local accounting firms.
From the Northern Beaches of Sydney to the Northern Beaches of George Town, Cayman Islands
Since gaining a Bachelor of Commerce from the Gold Coast's private Bond University, where he studied after graduating from Sydney's blue chip St Joseph's College, Hunter's Hill, Adrian Tripodina has been focused on diversifying his family's fortune, earned over two generations trading fruit and vegetables from Sydney's Flemington Markets.
As well as being Pacific Blue's executive director, Adrian Tripodina also heads Tristate Holdings' Pty Ltd, a company ultimately controlled by his father who is also listed as chairman.
The Tristate website explains that it started out as a "small wholesaler of fresh produce in 1986" but has grown into "a leading diversified private investment firm deploying capital across a number of sectors". 
Tristate says it serves "all of Australia's leading chain stores including Woolworths, Coles, Aldi as well as the largest independent retailers". In real estate it invests in all asset classes "residential, industrial, commercial and medical having recently developed a specialist facility, anchored by Ramsay Health in South Sydney".
It also has a pipeline of some 400 residential dwellings across Sydney and joint venture arrangements with the Vidor's Toga Group.
Along with the Tripodinas, the other group behind the AVP bid with financial heft is financial services group Ellerston Capital. Ellerston, controlled by the Packer family's Consolidated Press holdings, has a 10.6 per cent share in AVP.
The directors of Ellerston Capital are its chairman Ashok Jacob, chief executive Brian O'Sullivan, Guy Jalland, chief executive of James Packer's private investment vehicle Consolidated Press Holdings, and a Crown Resorts board member, Michael Johnston, chief financial officer of CPH and a Crown Resorts director, and Chris Kourtis who heads the Ellerston group's investment team.
Jalland gives his address as Carribean tax haven: Savannah Villas, Unit C, Country Club Road, Hodges Bay, St George, Antigua And Barbuda
Another Ellerston vehicle, Ellerston Special Purpose Platform Pty Ltd, holds 7.1 per cent of AVP; Brian O'Sullivan is the sole director and shareholder of that company, possibly controlling that stake on behalf of other interests.
The AVP vehicle appears to be set up for a listing on the Australian Securities Exchange. A stake of 19.9 per cent is held by Angus James, veteran former ABN Amro investment banker and his wife Sarah James. His partner in Aquasia and former ABN Amro colleague Colon McKeith on the share register with 1.12% via his private company Idollink Pty Ltd.
Shares in that company are held equally by McKeith and his wife Deborah Leibbrandt. Both James and McKeith sued ABN Amro's purchaser Royal Bank of Scotland unsucessfully for back pay of million of dollars; James received only $400,000 and McKeith nothing.
While the Government considers the rival bidders, it is interesting to note an increasing push by some parliamentarians to demand transparency from those who bid for government contracts.
Cross-bench senator Rex Patrick is proposing draft legislation compelling private tenderers to disclose their tax haven connections and independent MP Zali Steggall recently called for an end to the government selling assets to firms with tax haven connections such as financial engineering group Brookfield, which recently acquired Healthscope and which is close to acquiring aged care provider Aveo.
Both bidding vehicles for Australia's visa system, chiefly via Consolidated Press and Accenture, have significant tax haven connections.
Public support is vital so this website can continue to fund investigations and publish stories which speak truth to power. Please subscribe for the free newsletter, share stories on social media and, if you can afford it, tip in $5 a month.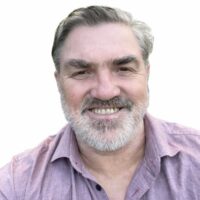 Michael Sainsbury is a former China correspondent who has lived and worked across North, Southeast and South Asia for 11 years. Now based in regional Australia, he has more than 25 years' experience writing about business, politics and human rights in Australia and the Indo-Pacific. He has worked for News Corp, Fairfax, Nikkei and a range of independent media outlets and has won multiple awards in Australia and Asia for his reporting. He is a fierce believer in the importance of independent media.