Rayo Withanage, the colourful entrepreneur behind a mysterious takeover bid for Santos, purports to command an empire of 'world leading' tech and corporate ventures. Callum Foote reports on the exploits of the man who bets for the Brunei royals.
Rayo Withanage is at the centre of a Byzantine, and sometimes amusing, business empire which is claimed to be worth $30 billion. Known to the Australian business community, he's now endeavouring to build a luxury resort and art destination from Picasso's final resting place in southern France.
According to The Withanage Trust website, branded simply as "W", Rayo "is resident between Bermuda, Geneva and London". Indeed, it was from the tax haven of Bermuda where Rayo shot to financial markets prominence here in the Antipodes when his Scepter Partners fund launched a bold and mysterious $7 billion takeover bid for oil and gas juggernaut Santos in 2015.
Scepter Partners, which is controlled by Withanage, appeared to have only been in existence for months before this sphinx-like offer was lobbed on the table. For Santos, it was manna from heaven. Bombed out at the time, Santos shares surged from beneath $4 to more than $6 apiece. Alas, the takeover was to go nowhere.
The deal, or "conditional non-binding" proposal, did seem strange to some observers, almost too good to be true. Scepter counted as its major investors the Royal Family of Brunei. But why would such an oil rich family want to load up on even more oil and gas assets by descending on Australia?
A dazzling array of corporate claims
And so it was that, when an MWM contact touched base with some anecdotes about Rayo Withanage's more recent exploits, we began to have a dig. The PR did not marry well with the regulatory evidence.
According to his bio, Rayo was born in the Fiji islands before spending his childhood in Bermuda and the United States. "He then moved to New Zealand, Brazil, Brunei, and the United Kingdom." He was educated at the University of Auckland and London School of Economics.
Judging from his vivid online presence, Withanage is one of Asia's most dynamic businessmen. His Linkedin profile has him as the founder of seven different companies with self-valuations ranging from $100 million into the billions.
The oil and gas ambitions appear to now have dissolved into the world of 'sustainability' however.
His website states he is now "actively growing" three companies: Philantech, a start-up hub for his various technology companies, Borneos, which is alternatively described as a "semiconductor manufacturing" company, "a leading new energy company" or "the world's largest deployment program of "Sustainable Industry Hubs" (Sihubs)", and a property play, Park Lane.
Park Lane – as in the chic address on the Monopoly board – is a luxury hotel brand which it is claimed will turn Withanage's 2017 purchase of Picasso's last estate into an international art destination and resort. 
Each of the projects are backed by The Sovereign Council, which is Withanage's very own "generational direct investment corporation".
The Sovereign Council and related companies have two employees, Withanage and Shahminan Ali who is also the managing director of Borneos. According to its website, the Sovereign Council "takes investment decisions in accordance with set commercial principles, employing a "top-down/bottom-up strategy"; both visionary and with attention to detail, you might say.  
Despite claiming to be headquartered in London, MWM has been unable to track down a registered company associated with the Sovereign Council. That is not to say that one does not exist but, as with Withanage's assorted ventures, the marketing is greatly visible while the minutiae of regulatory matters is far harder to find.
Stranger than fiction?
Withanage's failed 2015 bid for Santos was not the first time that the businessman turned up in the news, but it was the most notable.
His Bermuda-based Scepter Partners, which was established just months before the failed Santos bid, was and is "a merchant bank to advise… a select group of sovereign investors and Forbes 100 industrialists".
MWM has not been able to identify any successful investments by Sceptre Partners. According to its website, it is now based in London.
Withanage launched Sceptre alongside His Royal Highness Prince Abdul Ali Yil Kabier and his Royal Highness Prince Bahar Bolkiah "as a direct investment firm for senior members of the Brunei Royal Family", according to Withanage's website.
These are exotic connections. Prince Bolkiah's father Prince Jefri was charged with stealing $US14.8 billion from Brunei when he served as its finance minister. Jefri was ordered to return assets including "over 600 properties, over 2000 cars, over 100 paintings, five boats and nine aircraft", as well as billions of dollars in possessions he had stored in 21 warehouses.
According to information printed both in 2015 and 2017, Scepter Partners represents more than $14 billion in backing from sovereign wealth funds". No financial accounts appear to be available.
The Monte Carlo connection
Scepter Partners also managed the Monaco Sovereign Wealth fund through the Monaco Investment Corp established in 2017. This is one of four or five separate banks, depending on who you ask, which Scepter Partners had a hand in establishing since 2015. It is unclear from the public materials if any are still trading.
A former head of Scepter Partner operations, Daniel Fenster responded to enquiries about his relation with the company with "I no longer work for nor am I associated with Mr. Withanage and have no comment."
The only current employee of Scepter Partners which MWM could Locate is Rizvi Niyas who also acts as the chief financial officer for Withanage's original foray into international finance, the BMB Group. 
Rayo Withanage founded the BMB Group, formerly the Brunei Merchant Bank, in 2006. BMB was a founding investor in Scepter Partners.
MWM could only identify a single transaction or investment made by BMB Group. The company reportedly purchased a 50% stake in EMP Global in 2009.
Conflicting claims
EMP Global, established in 1994 by former World Bank directors, was "an emerging markets private equity firm, based in Washington DC", according to a newswire published by Euromoney at the time. 
EMP Global then claimed to control investments of more than $7 billion, which would put the BMB Group's total money under management at $12 billion.
Interestingly, this $12 billion figure hasn't changed a cent in the 14 years since. According to the company's website BMB Group still only claims that "BMB businesses have managed over $12 billion in assets".
BMB Group, or at least the related companies which MWM has been able to locate which are registered, is now being directed by Rahula Withanage who is believed to be Rayo's father. 
Enter
Henry Kissinger and Lord Christopher Patten
According to BMB's Wikipedia page, the investment firm boasts a wide selection of important former advisors ranging from Henry Kissinger to Lord Christopher Patten. MWM understands that Kissinger's office has denied any involvement with Withanage or BMB Group. 
Lord Patten's office also denied any involvement in the company, telling MWM that the Lord and Withanage met once at a Christmas party 14 years ago and the only other communication the two have had was a congratulatory email when Lord Patten became the Chairman of the BBC Trust in 2011 and happy holidays emails sent by Withanage which ceased in 2016. 
BMB's Wikipedia page also lists Withanage," as one of the "Financial Times 100 rising stars of finance".
The only reference to Withanage in the FT appears to be a 2010 article detailing BMB Group's failed $US3.4 billion bid for the hospitality giant Kerzner International. 
Park Lane lands on Picasso
Withanage's latest venture is Park Lane, a luxury hotel brand in which media reports from March this year suggest the Withanage Family Trust invested about $200m. 
Park Lane's first venture is the Chateau de Vie, Picasso's final estate that Withanage purchased for between $US24m and $US33m in 2017. From the PR materials, this was touted as a most excellent investment, as identical newswire stories soon reported the value at $US200 million later that same year. 
Securing the property was not smooth sailing for Withanage however. According to a bankruptcy petition filed in Manhattan in 2021, he defaulted on the loan he used to buy Picasso's estate owing more than $50 million.
According to the filings, TECREF S.à r.l., which lent Withanage 25 million euros to purchase Picasso's 13,000-square-foot manor, wanted to repossess two Soho penthouses in a trust set up by Withanage Sr which had been purchased in 2009 for $US8.1m.
The trust hoped to sell the units, under instructions of Rayo's father, but according to Julie Zingiloglu, the trustee of Withanage's trust, Rayo insisted they were his and changed the locks.
Chateau de Vie
Withanage is proposing a 130 room luxury resort on the site of the Picasso estate. Sustainable naturellement. 
He and his partners now intend to transform the villa and surrounding areas into a luxury resort, containing seven different estates each dedicated to a certain genre of art and totalling 130 rooms. 
The owner of the luxury resort is to be SCP Holdings Ltd according to materials received by MWM. No registered entity has been found to align with SCP Holdings Ltd's claimed transactions.
While Withanage has not managed to get his hands on any Picasso originals, he intends to develop a commemorative series honouring the artist.
A part of this series appears to be the painting of 50 doors from the estate, which will be painted by 20 "of the most important living masters of our times" and 30 to "rising star artists around the world". 
Sources told MWM there were concerns over property ownership as "a significant portion of the estate is planned to be built over a heritage listed church, the Chappelle Notre Dame De Vie and existing residences".
Tech expansion; mais bien sur
Alongside his recent stint as a putative luxury hotelier, Rayo Withanage has spent the last few years setting up a string of technology companies.
Philantech, established in 2021, is said to be "a $500 million permanent capital vehicle focused on venture and growth platforms."
According to promotional material not published online, former chief executive of MTV Networks International and current Miami mayoral candidate Bill Roedy is the executive chairman.
Philantech has a single registered company attached to it, Philantech Limited, which is registered in England in January 2020. It was dissolved the following July.
The mailing address of the defunct Philantech Limited, 22 Great James Street London, currently has 30 businesses registered to it.
Borneos again
Withanage's energy company, Borneos, has no website and three employees registered on LinkedIn: Withanage, Crystal Lee who is also an associate at Scepter Partners, and Shahminan Ali who is also the managing director of another Withanage venture, the Sovereign Council.
Borneos is also alternatively described as a "renewable energy semiconductor manufacturing" company. Start-ups that have been created under the banner of Philatech are Ownate, UPRIZE, Cynaptic and Ikos.
Ownate, marketed as "the world's leading exchange for cultural assets" appears to be hoping to capitalise on the already fallow NFT trend by offering an "open platform for any museum, gallery, artist or dealer to trade a tokenized art piece, either in fractions or as a whole".
UPRIZE, on the other hand, is intended as a gaming platform which "converts the most popular social networking, gaming, sports, lifestyle and fitness apps into highly engaged cause-driven communities." Uprize seems to have been a false start, as its website is no longer in operation. A former executive vice president appears to be an England-based mixologist (a creator of fine cocktails). 
By 2027, UPRIZE is "projected to allocate over $US1 billion in support of charities and generate an enterprise valuation in the range of $US11-21 billion". 
Ikos "is creating a financial system for consumers and industry partners that is underpinned by real world environmental assets". We were unable to establish further details.
AI too, to be sure
Finally, Cynaptic. Cynaptic will be "the world leader in comprehensive personality simulation."
What Rayo Withanage's Cynaptic is promising to do, is use AI to create a "comprehensive personality simulation" of Pablo Picasso and generate new art to "help the world see what Picasso would have done in the last 50 years would he been still alive."
Some of the artworks Cynaptic is expected to generate are Picasso's take on Tiananmen Square, the 9/11 attacks and the COVID pandemic. In addition, portraits of John Lennon, Princess Diana, Donald Trump and Elon Musk are expected to be on sale.
Mr Withanage did not respond directly to questions but his lawyer, William S. Beslow Esq, responded with a warning not to publish "non proprietory information" and unverified information provided by third parties.
The amazing Giuseppe Porcelli hits the CEO big-time without the help of a single customer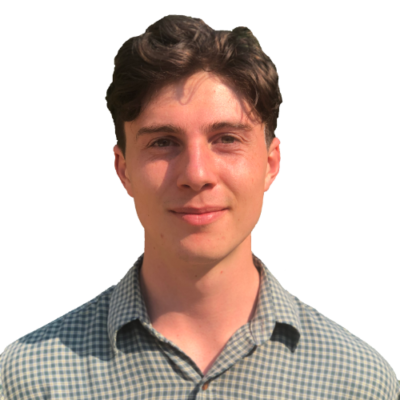 Callum Foote is a reporter for Michael West Media.
Callum can be contacted on [email protected]