Half a million Australians have called for a royal commission into Rupert Murdoch's abuse of power and Australia's media concentration. But are News Corp thuggery and media diversity really the main game? Michael West investigates a mollycoddled media.
"This inquiry has been a stunt, conducted at taxpayers' expense. It offers no serious recommendations for reform." These were Liberal senator Andrew Bragg's concluding remarks to the Senate's inquiry into media diversity.
The half a million Australians who put their signatures to a demand for a royal commission into Rupert Murdoch's News Corp clearly disagree. Is media diversity reality the problem though? Is it all about big bad Rupert, or are there other things more toxic which impede the proliferation of media competition, or rather, independent media?
We shall get to the more pressing matter of defamation law and lawyers shortly.
In the meantime, the media diversity inquiry wrapped up before Christmas. Andrew Bragg and other Coalition senators dissented. Greens senator Sarah Hanson-Young and the crossbench called for reform; they want the torch of a royal commission on Murdoch, but they don't have the numbers. 
Former PMs Malcolm Turnbull and Kevin Rudd have been pushing hard this year for a royal commission into the influence and domination of News Corp over Australia's political life.
Bemoaning the racism, the political thuggery, the character assassinations, the entire political operation which is News Corp and its neo-conservative agendas, they came armed with a petition of half a million Australian signatures demanding a royal commission into Murdoch and media diversity. They had the people on their side.
In the end however, the people were never enough because News Corp is the Coalition government's most powerful ally; and indeed when it came to the crunch – despite solid support in the Senate – Labor was not onside either, preferring do-nothing mode.
Chair Hanson-Young backed the two former prime ministers' calls for a royal commission into Murdoch. Bragg, who evidently tows the Institute of Public Affairs line for privatisation of ABC, was pushing the cause of his fellow neo-conservatives, calling for another inquiry into the ABC. Yet another ABC inquiry, following the many others.
Meanwhile, independent media such as this website, has grown strongly in recent years; partly as an antidote to bias in corporate media, and partly due to the proliferation of social media which is its "newspaper trucks" or distribution to readers.
And while it is true that corporate media, dominated by News and Nine Entertainment (and other commercial radio and TV networks to a lesser extent), is highly concentrated in Australia, there are two major challenges to the rise of independent media: one, the operation of the news cycle and, two, the exploitation of defamation law to quell dissenting opinion.
The way the news cycle works is that the ABC and the corporate media follow what is in News Corp and Nine papers and websites without fail, every day of the year. We exposed the PR mastery of the Morrison regime here in numerous Tamed Estate oped stories. Essentially, the game-plan has been to stop "dropping" exclusive stories to either News or Nine, as has been the traditional practice under decades of Australian governments, and to leak select briefings to the entire Canberra press gallery at once.
Presto, no more competition, no more taking the other side of the story, just clean government narratives to all corporate media and, the next day, the entire corporate media and large sections of the ABC faithfully follow the government's narratives.
That the faithful coverage of most of these corporate media players is supported by their advertisers, and indeed by government; induced by government subsidies such as the Digital Media Bargaining Code, cash handouts, favourable licensing deals and so forth, all helps the propaganda effort.
So it is that morning radio and TV run political yarns when they can, straight from Murdoch media and Nine, and ignore substantial reporting such as the sort of thing we trot out here at MWM: grand failures in public policy, incompetence, the bribery which is political donations, the relentless privatisation and outsourcing of the bureaucracy, ballooning inequality, the persecution of whistleblowers, corporate tax avoidance and excessive warmongering with China.
When Senator Bragg concluded his remarks to the Inquiry, that "the Australian media landscape is dynamic and diverse", he was right. "People can access news and information from more sources and in more ways than ever before". Indeed, they do, hence the rise of independent media.
Websites such as this, John Menadue's Pearls and Irritations, RenewEconomy and FriendlyJordies have experienced rapid growth in audience. Audiences are surging, partially because of the new delivery mechanisms and innovation, partially because the corporate media is captive to government and corporations.
There is disillusion, and younger Australians don't trust the corporate press. With good reason. The problem for independents however is not diversity, it's defamation. Australia's defamation laws put every independent media publisher at risk. Not so their corporate media rivals, who have the resources at their disposal to finance teams of lawyers. 
We are yet to hear the neo-conservative champions of free speech such as Andrew Bragg, who are fulsome in their praise for free speech, defend the free speech of their critics, but at least, in principle, they are saying the right thing.
So, while the media inquiry attracted a whopping 5068 submissions, while the public debate has been worthy and while media concentration is a pox on Australia's democracy, it is the curtailing of free speech by defamation lawyers which is the greatest shackle on the rise of media competition.
Without attacks by defamation lawyers, without government subsidies for corporate media, and without the toadying coverage of mainstream media of government political agendas, new media would flourish more quickly, and old media perish. In short, independents would put the corporate media to the sword, particularly as much of this "mainstream" news is buried behind paywalls and only gets a run because the likes of the ABC and commercial radio slavishly follow it up.
But to defamation; the sheer cost of defending an action lends an unassailable advantage to the large, subsidised media companies over their smaller rivals.
At Michael West Media, we have had four defamation threats this year (this does not count verbal threats, only lawyers letters): 
A threat from Paul Svilans of Mark O'Brien Legal on behalf of Catholic Cemeteries Trust (a large government-funded entity controlled by the Catholic Church.
A threat from Squire Patton Boggs on behalf of gas fracking group Tamboran Resources.
A threat from solicitors Burridge and Legg in respect of a client who accidentally hit two neighbours with a fencepost, and
A threat from a government-funded law firm, Meyer Vandenberg, on behalf of a government librarian who had been in a Twitter stoush about China and threatened another four parties.
This latest threat is most problematic and we will deal with it in another story, but the threats are unlikely to be funded by the government employee named in the law firm's correspondence. Law firms don't tend to take five potential multimillion-dollar lawsuits "on spec" from people who don't appear to be able to finance them.
Who is behind it? We don't know for sure but as the five targets are all critics of the "let's go to war with China" brigade, we have our suspicions.
Defamation is traditionally the preserve of wealthy people who claim to be offended or wish to shut down adverse media stories as poor people can't afford to sue. Yet the Meyer Vandenberg partners have refused to respond to questions as to who is funding their action.
There is no remedy at law for this, which means that wealthy interests can seek to stub out independent journalists by financing defamation actions by other people. The financiers can stay hidden from both the targets of their action and the court.
The luxury of indemnity versus a white-knuckled ride
The challenge for independent journalists is that every time one of these legal threats bobs along, it represents an existential threat. It means your home is on the line. Whereas, journalists in the corporate media are indemnified by their corporation, independents have little option but to stare down the threat, or they can wave goodbye to their business model.
The legal fraternity and their peak body Law Council of Australia, don't appear to be concerned by this. The fees clearly outweigh issues of public good or market competition for aging industries such as mainstream media which have to be propped up by governments.
There is not even a database of threats but anecdotal evidence suggests the ambulance chasers are out of control. They are out of control because they are using the threat of wiping out their targets – effectively abusing their principle duty as lawyers, which is to the Court – to threaten people in return for fees.
None of the four actions this year have actually gone to court. They are all attempts to muzzle the press and clip some fees. Yet they are on the rise, this year's threats far exceeding our annual average of one threat.
(Among previous threats are Mark O'Brien Legal on behalf of government minister Angus Taylor, Addisons' and Seven Network lawyer Justine Munsie on behalf of a billionaire retirement village operator and Freehills partner Luke Hastings acting for Aveo executives.)
FriendlyJordies a game-changer
The game has changed however, and the imbroglio between FriendlyJordies and former NSW deputy premier John Barilaro is a stunning example of this change.
Barilaro sued YouTuber and investigative comedian Jordan Shanks who operates the FriendlyJordies Youtube channel. He also sued Google, for posting Shanks' videos, but walked away from the Shanks action. Shanks went public and hard, demonstrating the farce which is the defamation profession.
The problem for the legal profession, indeed the Court, is that shanks had half a million Youtube subscribers – more than the combined subscription base of Australia's two major national newspapers, Nine's Australian Financial Review and Murdoch's The Australian. It has subsequently grown to 600,000 thanks largely to the publicity brought by the unfortunate Barilaro himself.
That's 600,000 Australians who now take a more dim view of the legal profession than they did before. Shanks, like many independent operators, is young and does not have assets to lose in a long and windy court brawl. That's an advantage because defamation lawyers deliberately target journalists with the spectre of financial loss.
Without being able to threaten to take somebody's house from them, their power is diminished.
The Committee in the Media Diversity Inquiry did make recommendations as to defamation law reform. Yet they found no support in Andrew Bragg's dissenting remarks.
The senator said it was not the role of the government to interfere in private media organisations. "None of the recommendations are worthy of consideration," he said.
The irony of course is that the government does interfere. It interferes to compel Google and Facebook to pay money to its allies News Corp and Nine. It interferes to give cash handouts to mainstream media; multimillion-dollar cash grants to Foxtel, millions in JobKeeper subsidies to Nine, Seven and others.
It interferes to subsidise its mates but will not interfere to increase competition and fairness in media by reforming defamation, indeed by being real champions of free speech rather than rhetorical poseurs.
So defamation, in our view, is the greatest threat to the rise of independent media. Without public subsidies, as they hide their soi disant "Independent. Always." journalism behind paywalls, independent media would put old media to the sword. Indeed, it will anyway, but there will be a fight.
Meantime, government policy is strongly skewed to keeping its media allies afloat, pumping out the messaging, and undermining smaller innovative media companies who don't kow-tow.
Defence Minister Peter Dutton has even claimed the public ought to subsidise a special defamation fund for politicians to sue their critics.
Neither did the High Court help much this year when it found, in the Voller judgement, citing three centuries of ancient English case law which preceded the invention of the internet, that journalists could be sued for comments which they didn't even know about made by other people on their social media timelines.
It is up to the High Court, in all its ancient wisdom, to interpret the law. It is up to the Parliament to make the law. So few would hold their breath for a legislative leap into the 21st century.
And it is not just journalists being targeted. It is social media too. One defamation case currently afoot is a suit brought by stock market promoter Tolga Kumova against a sharemarket investor Alan Davison or @stockswami as he is known on Twitter. This is a small-time Twitter brawl which is now soaking up court time, public resources.
Kumova, who has a penchant for trumpeting his wealth and financial success, has taken action for defamation for Davison's allegations of slippery business/trading practices. He has admitted he is doing it because he can, because he has the resources to use the courts to his advantage..
The whole thing is a circus which should never have soaked up court time and resources with lawyers debating their fine points at public expense over a spat between two grown men.
This is what is coming to Twitter, big time, to ordinary people posting on social media, unless the government decides to enact laws which bring defamation into the 21st century, or better, just dump them altogether. There is no defamation in the US, there is freedom of speech in the US; it's enshrined in the constitution. If you wish to sue for hurt feelings you need to prove malice, not one hurtful epithet in a 1500-word story.
Here, it's a lawyer's picnic, and thanks to the internet, that gravy train of fees has only just begun. Who among us with any triple digit social media presence could, hand on heart, claim to have never suffered hurt feelings at a critical post?
That's all you need to make a claim, hurt feelings. And there are plenty of those about, and plenty of lawyers to feel the outrage, and the fees.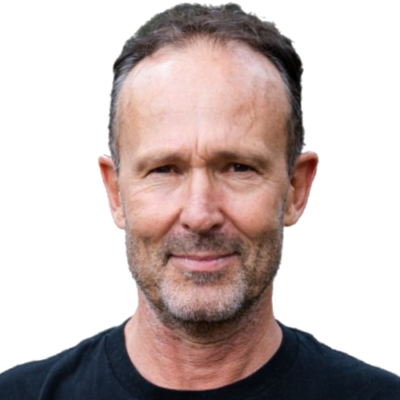 Michael West established michaelwest.com.au to focus on journalism of high public interest, particularly the rising power of corporations over democracy. Formerly a journalist and editor at Fairfax newspapers and a columnist at News Corp, West was appointed Adjunct Associate Professor at the University of Sydney's School of Social and Political Sciences.