A Freedom of Information request has lifted the lid on some of the Future Fund's overseas investments. Those looking in might not like all that they see, writes Rex Patrick.
Late last month, as Treasurer Jim Chalmers' 'Capitalism after the crises' essay was going to print, the Future Fund were busily processing my Freedom of Information request (FOI) for their investment portfolios in a number of overseas jurisdictions. 
Some of their investment might not meet the Treasurer's call for government to advance a "values based" approach to capitalism. The list, looking at China, Hong Kong, Taiwan, Japan, South Korea, India and Indonesia, shows a number of direct investments that are of a questionable nature.
Security, slavery, pollution
These include, for example, a $17 million stake in ZTE Corp, the partially Chinese Government owned telecommunications giant that in 2018 was banned on national security grounds from participation in Australia's 5G telecommunications networks and in November last year was banned from selling its products in the United States. 
At the very least the Future Fund's stake in ZTE sends a mixed message to the Chinese Government about Australia's national security concerns.
The Future Fund further holds a $17 million stake in the Chinese manufacturing conglomerate BYD Co Ltd which in 2020 was identified by the Australian Strategic Policy Institute as being connected with the exploitation of forced Uyghur labour in Xinjiang. The Future Fund certainly needs to fully explain this investment and the measures it takes to avoid any connection, direct or indirect, with modern slavery.
The Future Fund also has a $1.4 million investment in the Youngor Group Co Ltd, a Chinese textiles and clothing manufacturer accused by Greenpeace of contributing to the significant and dangerous pollution in the Pearl River Delta.
Investment in the CCP
More broadly, the bulk of the Future Fund's Chinese investments are in companies that are effectively controlled by the Chinese Government through direct or indirect majority shareholdings.  
This includes so-called "red chip" companies registered in Hong Kong.
As a consequence, much of the Future Funds $789 million direct investment in China and Hong Kong is closely linked to and supportive of the economic interests of the Chinese Government and the Chinese Communist Party.  This state of affairs appears to have been largely overlooked in recent debates about Australia's relations with China.
India and Indonesia
Some of the Future Fund's investments in India and Indonesia are also worthy of mention, including a $33 million stake in two companies that form part of the troubled Adani Group; as well as extensive investments in the Indonesia's energy, mining and forestry sectors, well known for environmental problems, including companies connected with the controversial Freeport copper mine in West Papua.
Let the light shine brighter
The Future Fund has been notoriously secretive about the detail of its overseas investment activities. While the Fund and its subsidiaries invest hundreds of billions of taxpayers' dollars of, the Fund's board chaired by former Treasurer Peter Costello and its executive management have been very resistant to transparency, providing only very broad information in the Fund's annual reports and resisting FOI scrutiny, claiming that dealing with FOI applications have been too "administratively burdensome".  
In 2021 the Coalition introduced an Investment Funds Legislation Amendment Bill into the parliament which, in part, sought to exempt the Future Fund the operation of the FOI Act when it came to their investments. The Bill passed the Lower House but lapsed in the Senate, with Greens' Senator Nick McKim and myself having tabled amendments to kill off the FOI exemption.
Other politicians have expressed a need for the Future Fund to open itself up to transparency. 
"Australians expect their government to maintain the highest ethical standards in all their dealings, including in their investment", said Member for Mackellar, Dr Sophie Scamps. "The Future Fund needs to open up its full investment portfolio to public scrutiny, not just so its investment decisions can easily be seen, but so that the Board of the Fund understand that its investments decisions can easily be seen. When people know they are being watched, they perform their roles better".
Senate interest
Newly minted Senator Barbara Pocock, also an Emeritus Professor at the University of SA, has also been turning her mind to the Future Fund. Her interest follows that of her Senate colleague, Senator Nick McKim, inquiring about the Fund's investment in a Chinese company supplying arms to the Myanmar military. 
Senator Pocock has been pursuing the Fund's $3.4 billion investment in big polluters. I suspect there'll be further questions from her this week at Senate Estimates.
Values Based Capitalism in Australia
Treasure Chalmers' essay where he proposed interlocking economic, environmental and social policy objectives was thoughtful. He espoused putting values at the forefront of how economies work and redesign to "to ensure our private markets create public value".
While the Future Fund is necessarily independent from government, the government can set out its broad expectations of how it invests through an investment mandate direction issued under the subsection 18(1) of the Future Fund Act. The last direction that was issued was under the names of Treasurer Scott Morrison and Senator Mathias Cormann. 
Treasurer Chalmers, in concert with his Senate colleague, Finance Minister Katy Gallagher, has an opportunity to issue a new direction that includes a social values obligation and a requirement for transparency. 
Party politicians spend their entire life on the back bench keeping their ideas to themselves, biding their time until they become ministers. Chalmers is there now; he has the means to turn his beliefs into action.
Australia needs a sovereign wealth fund like Norway for the next boom – electrification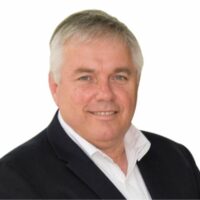 Rex Patrick is a former Senator for South Australia and earlier a submariner in the armed forces. Best known as an anti-corruption and transparency crusader - www.transparencywarrior.com.au.