From day one, the WA Labor government has had Woodside's back. In another case of revolving doors, former WA Labor treasurer Ben Wyatt has just been appointed to Woodside's board. Peter Milne takes a look at WA Labor's record in looking after Woodside's interests.
WA's Labor government under Premier Mark McGowan has provided extraordinary support to Woodside, from siding with the oil and gas majors to tear down the EPA's attempt to control carbon emissions, to exempting a key project from the statewide ban on exporting onshore gas.
Here's just some of the key government decisions that have Woodside celebrating. For the full list go to Ten tales of Woodside's merry men: Mark, Bill and Ben (boilingcold.com.au)
Promises forgotten
In opposition, Labor's 2017 platform said WA Labor would "monitor, publicly advertise and appropriately regulate greenhouse gas emissions, particularly in high emitting industries".  If there has been any monitoring, it has not been advertised.
The week McGowan did what he was told
On March 7 2019, half-way through Premier Mark McGowan's first term, the WA Environmental Protection Authority proposed that all new large projects would have to offset all of their carbon emissions. This a logical first step in getting to net-zero emissions. We have to stop adding to the problem.
The problem was the new guidelines would include Woodside's Browse to North Shelf gas plan. The ABC story the day after the guidelines were release summarises how quickly and unequivocally the Government sided with industry: "Mark McGowan attacks EPA guidelines".
And a week later, the supposedly independent EPA capitulated, withdrawing the proposal for "further consultation".
Woodside was effusive in its praise, with CEO Peter Coleman saying "the McGowan Government deserves credit for acting quickly".
Minister for Petroleum launches climate policy
The EPA had not completely surrendered and in May 2019 started a consultation process for its second attempt to control carbon emissions.
In August 2019, halfway through the policy development process, the Minister for Mines, Petroleum and Energy, Bill Johnston, announced an emissions policy for major projects – an "aspiration of net zero by 2050". It was not a target, and it allowed industry to propose their own targets and timeframes.
It was also never explained why a climate policy came from the Minister for Petroleum, not the Minister for Environment.
Onshore gas for WA only, except for powerful friends
In August 2020 Premier McGowan banned gas exports from the growing onshore sector to ensure the state had sufficient supplies for its future.
However, there was one exception. The Waitsia gas project  – WA's largest onshore gas discovery in decades – was allowed to ship its gas overseas.
The winners? The main players that had killed the EPA emissions policy, including Woodside.
Kerry Stokes, the proprietor of The West Australian and owner of a substantial stake in Waitsia, gets access to a market no one else does.
Playing along with a Woodside PR stunt
In November 2020, Woodside had to present its much delayed expansion plans for its Scarborough project to investment analysts who advise customers whether to cut and run or pour more money into the company.
Woodside's spin kings had one problem – no good news to report as everything was on hold.
The solution? Fast track a government approval that was never in any doubt and portray it as progress.
The Federal and WA Government's dutifully signed off the production licences for Scarborough that were not needed until the project was sanctioned.
Toothless climate policy
WA's long-awaited climate policy was released in November 2020. There was nothing new to reduce the enormous existing emissions from heavy industry such as LNG plants. Little mitigation and lots of adaptation. It was like a bushfire policy that ignored fighting fires and concentrated on fireproof homes.
The best yet to come?
Woodside still wants more from WA Labor in its second term. Despite the best efforts of Woodside and the McGowan Government, the EPA did eventually implement a greenhouse gas policy with teeth.
The greenhouse gas management plan for the Pluto LNG plant is now under review by the EPA. With the project expected to have just a marginal financial return Woodside will be fighting the imposition of any additional climate costs. Other approvals for the Scarborough project are under challenge by the Conservation Council of WA in the Supreme Court. Woodside may well want a Government intervention here as well.
The nation will be watching to see if the appointment of a former Labor state treasurer to the board of Woodside helps the company on its merry way.
The Pitts: Government gifts Woodside $130 million Christmas present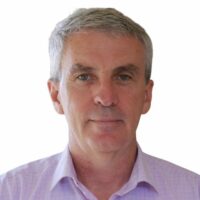 Peter Milne covers energy, industry and climate in WA at Boiling Cold with a focus on the energy transition and benefits to the community, not companies. He previously covered energy for The West Australian and has written for The Saturday Paper.