Independent MP Zali Steggall has responded to an article in MWM that examined the responses of independent candidates to the question of which major party they would support in the event the federal election resulted in a hung parliament.
The article's main contention was that climate independents, in other words candidates standing under the banner of the Voices Of movement or with an emphasis on net zero emissions, an integrity commission and fiscal responsibility, have dodged the question of who they would support if neither party wins a majority on the floor of the House of Representatives.
This is a matter of high public importance given the rising influence of independent candidates in Australian politics and the pronounced effect they are likely to have on the upcoming election.
The article focused on the ABC's QandA program recent appearances by Steggall, the independent MP for Warringah, and Allegra Spender, the independent candidate for Wentworth. This program is a national platform for their pronouncements.
Both candidates emphasised the importance of values but remained vague on who exactly they would do in the event of a hung parliament. Steggall did indicate that the independents may force the Coalition to change its leadership as a condition for the independents' support. This would mean Scott Morrison and Barnaby Joyce would no longer be prime minister and deputy prime minister in a Coalition government supported by the climate independents.
MWM provides a transcript of Steggall's response to the questions regarding her response to a hung parliament.
Exactly what Zali Steggall did say on the topic on the ABC's QandA on March 30 is as follows (Steggall's answers in bold):
Question from audience by Ken: My question is mainly for Zali Steggall. From this distance the Voices For movement appears to be small-L Liberals who are open to working with both sides of politics. If in the next election you have the role of king maker and must choose between the Coalition and Labor, who would it be and what conditions would you attach to your support?
Zali Steggall: Thank you, Ken, for your question. I would say first and foremost we need to focus on the job we're doing now. Focusing on the issues, and that is my primary focus for Warringah, to represent them on their issues and I would argue that if Warringah chooses to re-elect me it is because they put their trust in me to keep prosecuting the issues that matter to the community, and that is climate change, our transition to emissions reduction, a federal integrity commission, and better fiscal discipline around spending. You say king maker, it may queen maker, so there was always a lot of implied assumption in people's thinking.
Host David Speers: I think it's Scott Morrison or Anthony Albanese this time.
ZS: Well again, I think it's very difficult to deal in hypotheticals. We don't know the outcome. I think stable government is incredibly important and so the outcome of the election really does play a big part. Ken, you mentioned the Voice Of movement. The question I think that's interesting is why are so many communities turning to the Voices Of movement.
DS: Ken's question if we can just stick to that, is actually who you'd back if it's a hung parliament? This is not an impossible scenario, so who would you back?
ZS: And again, this is not a binary choice. I know you always to make it a binary choice (DS: Well Ken's asking, which one will you choose, I assume he means either Labor or Coalition), I am telling him, I cannot answer that for you, because I don't know the make-up of the Senate. I don't know the numbers of the outcome. I don't know the final policy of both sides. (DS: So what would be your conditions?) What I do know is my promise to my electorate that I will be strong on climate, I will be strong on integrity and I will absolutely be continuing to be honest and open to my community to represent their views on the issues that matter.
DS: So those are the condition areas that you will be weighing up in any decision like this. Before the last election you actually said your preference would be to support the Coalition on supply and confidence in the event of a hung parliament, so has that changed given the term we've just been through?
ZS: Where it's changed is the conversation we've just had had around leadership. And I do have grave concerns in relation to Scott Morrison's leadership, for me (DS: Interesting) I know there are deep concerns within my community about some of the things that have occurred in the last three years.
DS: So if there was a different leader of the Liberal Party in a hung parliament situation, you might back the Coalition.
Labor shadow treasurer Jim Chalmers: Josh Frydenberg is paying a lot of attention to this answer .
ZS: I think it's really important to look to the substance of what government will deliver.
DS: But you've just said leadership too, I just want to be clear on this. If they had a different leader you might support them into a minority government
ZS: That is obviously an open possibility.
BJ: I'm very frustrated by that because it's actually the one thing Ms Steggall can actually give a straight answer on (DS: I think we got to a clear answer). The Australian people want to know that when they vote for you, if it comes down to you, are you going to put in Mr Albanese or are you going to put in Mr Morrison and it's the one question that you actually can answer. I mean, everything else you can commentate on but this is something that you, are a competent person, you should be able to give a precise answer.
ZS: With respect part of the difficulty with the answer is sitting right here, Barnaby Joyce, (applause) the difficulty –
BJ: Is that the answer?
DS: Let's just explain what you mean by that.
BJ: Does that mean you are supporting Labor?
DS: Just let Zali explain the answer.
ZS: A seat like Warringah, a traditionally Liberal seat, is incredibly frustrated at the stranglehold the Nationals led by you have over government policy in particularly around climate. Now you didn't answer the question before around whether or not that 15 to 20 billion was the price Australia paid for a fake announcement at COP26 and there is nobody left to deliver it. So these are the important questions my electorate do want me to keep fighting for.
DS: So if Barnaby Joyce is leading the Nationals –
BJ: I can give you a direct answer on that, that is the price of making Australia stronger so we can deal with the issues that are before us in the Ukraine, before us with a naval port in the Solomons, that's the price. But I'm still – I don't know: are you going to support Labor or are you going to support the Coalition. It's something you actually can answer tonight.
ZS: And again I say, no, I won't be just giving a blank cheque to the Nationals for example tonight to do anything they wish. I will consider each legislation on its merit, Barnaby, which is something that I think communities would like to see so many more people in Parliament do.
BJ: Who goes to Government House to be sworn in as prime minister?
DS: Let me just ask Zali Steggall because you did suggest there was an issue with Barnaby Joyce's leadership as well so would you under any circumstances support a minority Coalition government if Barnaby Joyce is still deputy prime minister?
ZS: Again, I'm not in a position to answer that at this point. It will depend on policy. Now for me, net zero by 2050, incredibly important. Strong emissions reduction by 2030, incredibly important. We know Barnaby holds Australia to ransom on that, but the question will be what does the party room want.
MWM stands by the story as fair and accurate.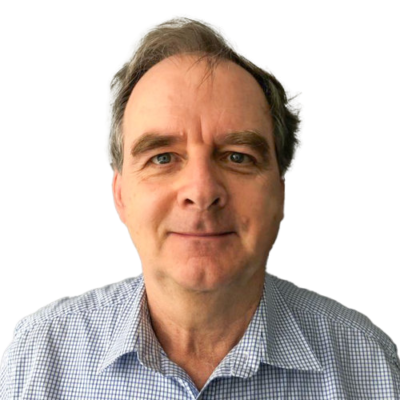 Mark Sawyer is a journalist with Michael West Media. He has extensive experience in print and digital media in Sydney, Melbourne and rural Australia.