The Coalition's election war-chest will be brimming with fossil fuel donations thanks to demands by Barnaby Joyce and Keith Pitt to transfer $250bn from Australia to Chinese and other coal and gas companies. Michael West reports on the National Party's latest brainstorm.
Looks can be deceiving. Former PM Tony Abbott might be running about Taiwan "beating the drums of war" with China but the National Party leadership, Misters Bā nà bǐ Joyce and Li Jing Pitt, are hell-bent on giving the Chinese big wads of Aussie cash.
The looming Federal Election will be like nothing Australia has seen before; the campaign funded by a deluge of political donations from the fossil fuel sector in return for massive public subsidies; and the irony is that a goodly chunk of it will go to Chinese companies, which are in turn controlled by the Chinese Communist Party.
Bā nà bǐ Joyce and Li Jing Pitt, the two senior National Party reps in the government, are demanding a $250b slush fund of public subsidies for fossil fuels for coal and gas.
This is the quid pro quo, their trade-off, for signing up with the rest of the world to net zero emissions, for agreeing with the "neo-moderates" Scott Morrison and Josh Frydenberg who have recently seen the light on climate action, apparently along with Rupert Murdoch's News Corp.
The supreme irony of this grotesque grab for coal and gas donations is that it would transfer billions to the Chinese. What does China control in the resources sector?
The gigantic coal port, Port of Newcastle, Yancoal Australia, coal miner CITIC Australia, gas pipelines operator Jemena and Alinta Energy, to name a few.
There are many more, and many more besides financed by banks such as Bank of China which will need to be bailed out when the music stops in the fossil fuels sector.
Chairman of the Energy Security Board, Kerry Schott, said the other day that coal power would be gone from Australia by the mid-2030s. But instead of letting financial markets do their thing, Deputy Prime Minister Joyce, Resources Minister Pitt and of course Nats senator Matt Canavan are keen to hop to the rescue of foreign corporations with their proposed $250bn "loan facility".
Why should Australians prop up foreign fossil fuel corporations? Should not old-fashioned capitalism prevail? "Bugger off," Matt Canavan told the Fin Review.
Their slush fund proposal would not merely bail out the Chinese, it would rescue a host of other multinational corporations too, almost all of which deploy tax haven structures to eliminate their tax contribution to Australia.
Much of the subsidies proposed by Bā nà bǐ Joyce, Li Jing Pitt and Mǎ Xiū Canavan go to the likes infamous global tax cheat Glencore, US oil giant Exxon, the Anglo-Dutch Shell, the biggest coal company in the US, Peabody Coal and the Queensland gas frackers such as BG International.
Already, most of the companies mentioned above are spectacular freeloaders. Gas giant Jemena, 60% owned by State Grid of China, is in a long-standing stoush with the Tax Office, Yancoal pays zero. So do Peabody, CITIC and fracker BG.
Good cop, bad cop
On the face of it, it would appear the Coalition is going into the election campaign with a "good cop, bad cop" strategy.
The Liberal Party, the senior partner in the Coalition junta, is finally pretending to be agreeable on climate action while the Nats are keeping their big resources donors onside to fund the campaign.
The reality however is that public subsidies for fossil fuels have been ramping up under the eight years of Coalition rule.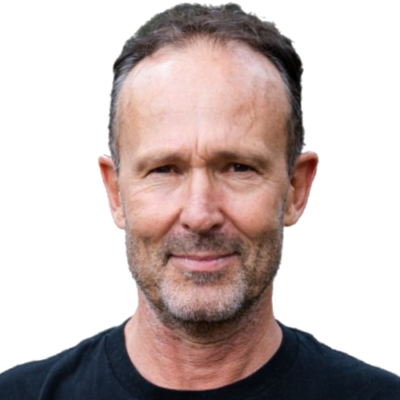 Michael West established Michael West Media in 2016 to focus on journalism of high public interest, particularly the rising power of corporations over democracy. West was formerly a journalist and editor with Fairfax newspapers, a columnist for News Corp and even, once, a stockbroker.