Nine months after the Election, we find out who bought it. From News Corp to GetUp, from Adani to the Australian Bankers Association, Stephen Mayne, the country's top journalist on campaign finance, looks at the big donors, what they are buying, and why the media coverage of campaign finance is so resoundingly pathetic.
Monday, February 3 was "donations day" in Australia when all the campaign finance figures from 2018-19 were dropped by the Australian Electoral Commission at 9am. There was no press release, nothing either from the major political parties, although each had ample scope to attack the other on pokies money or foreign influencers such as Adani.
And while the data was both late and incomplete, it still contained a stack of fascinating revelations.
Each year, the mainstream media struggles with the detail and complexity of the disclosures giving it a once over lightly treatment when the appalling governance, corruption and transparency issues should be thoroughly debated.
Australia has one of the world's weakest disclosure systems where an estimated 20% to 40% of all private donations are never disclosed because they slide below the $13,800 disclosure threshold or are laundered through cash-for-access events organisations such as Labor's Progressive Business outfit in Victoria.
We can thank Mark Latham in part for this because his woeful 2004 campaign delivered John Howard a senate majority and Family First's Steve Fielding supported an increase in the disclosure threshold from $1500 at the time.
The Federal Government really should have a real-time online donations disclosure regime. States such as Queensland have now embraced it but the Coalition Government continues to resist decent change.
Clive Palmer's $83.6 million political spend in 2018-19 alone was the most staggering revelation from Monday's data, bringing to almost $200 million his total investment in politics over the past 20 years.
And all this power and influence has been funded by his exposure to the fossil fuels industry where his aggrieved Chinese iron ore partners in Western Australia have lost billions. Clive aspires to develop coal mines near Adani's proposed Carmichael Mine.
Other powerful industries are also spending up big, none more so than the gambling giants which pumped almost $3 million plus into the political system in 2018-19, on top of a similar figure in 2017-18 as was identified by The Alliance for Gambling Reform.
The most striking contribution was by the pokies-dominated Australian Hotels Association which contributed more than $1 million into last year's Victorian election, including a record breaking $764,000 for Daniel Andrews and the Labor Party.
As The Age has reported, the AHA pulled out all stops to prevent the anti-pokies Greens from securing the balance of power in either of Victoria's two houses of Parliament.
The hotels lobby are also particularly cashed up after valuations at Victorian pokies pubs grew courtesy of the lucrative new 20 year Victorian pokies licences which were legislated with Bipartisan support in late 2017.
While the big donors such as Anthony Pratt's combined record $3 million contribution to the two major parties is disclosed, the overall data is substantially incomplete. For instance, if a sporting club which received a grant from Bridget McKenzie and wanted to donate something back to the Federal National Party, this would only be disclosed if it was above the 2018-19 threshold of $13,800. It will rise to $14,000 in 2019-20.
This 2018-19 return filed by the Federal National Party declared total revenue of $3.1 million in 2018-19 but only discloses who provided $1.04 million of this. While it was good to be told Adani's Carmichael Rail Network provided $100,000, who provided the missing $2 million, which will remain undisclosed forever?
Some Labor divisions were even worse, particularly in Tasmania where only 6% of its revenue was disclosed. However, at least Federal Labor voluntarily disclosed all donations above $1000 meaning there was transparency over $48.16 million of its $50 million in revenue in 2018-19. If only that was the law followed by everyone.
By way of comparison, the Federal Liberals only itemised $43.98 million of their $48.2 million of total revenue in 2018-19, the biggest chunk of which was $26.6 million in taxpayer funding. So that's $4.18 million of dark donor money. For all we know, Clubs NSW could have organised for 30 NSW pokies clubs to each pump in $10,000 and that would be another $3 million of undisclosed gambling money propping up the Liberal Federal election campaign.
Should public companies make political donations?
Australian public companies have been easing back on their political donations in recent years, but nothing like the collapse in donations in the UK after the law was changed to require shareholder approval for any contributions. Shareholders normally vote against, but few UK companies are even asking permission, preferring to just not donate.
The UK also have strict party spending limits which reduces the pressure on unions and corporates to keep funding ever bigger campaign budgets.
As the BBC explains here, UK political parties can't spend more than £30,000 for each constituency that it contests in a general election, so the maximum spend is £19.5m assuming a party contested all 650 seats.
It is no coincidence that the sectors which are most reliant on government support tend to be the biggest donors. Think property development, mining, financial services and gambling.
Tracking the big public company donors
The biggest public company political donors over the past 20 years in Australia have included the likes of Macquarie Group, ANZ, Village Roadshow, Westfield, Crown Resorts, Soul Pattinson, ASX and Woodside Energy.
Soul Patts, which controls Queensland thermal coal producer New Hope, has thankfully now given up on donations but too many major corporates are sticking with it. So, let's have a specific look at the returns of some public companies which gave more than 6 figures in 2018-19. (Click on the linked name to bring up the primary document):
Macquarie Group: 42 transactions worth $285,900 with Labor collecting around $130,000 and the Coalition $156,000. The Millionaires Factory made billions out of privatisation and state government infrastructure deals over the years.
Woodside Energy: donated $283,340 in 19 transactions with two "subscription" donations worth $110,000 with the two major parties. There is no transparency on what access and insights Woodside gets from paying for this subscription service, but Bipartisan support for its Sunrise project in the Timor Sea has been a controversial position for many years.
Star Entertainment: 28 donations totalling $241,407 as the Queensland Government contemplates issuing a competing licence for another casino on the Gold Coast.
Wesfarmers: $246,900 in total after they disappointingly went for the top "subscription" of $110,000 for each of Labor and Liberal. Now out of coal mining and pokies and should be out of political donations too.
Westpac: unlike CBA, still haven't given up on the donations with $206,350 spread across the major parties. One for the new chair and CEO to consider stopping after the money laundering scandals.
Crown Resorts: The James Packer controlled outfit donated $179,642 across 20 donations in 2018-19, all focused on the 3 States where it has casino licences. The gambling industry is highly dependent on government licences.
Tabcorp: 24 donations totalling $179,423 which were spread across the 3 major parties but excluding the Greens, of course, given their strong opposition to the gambling industry and horse racing.
Mineral Resources: Perth-based miner which gave $150,000 in total with Labor in the minority after a $50,000 donation to its WA division.
Santos: donated $148,354 which included $31,000 for the National Party which is a pivotal player in the coal seam gas debate, including on the Narrabri project which the Prime Minister is actively pushing at the moment.
Payce: Sydney-based listed property developer well known for its political connections which gave $140,000 for the NSW election that was evenly split between the major parties.
Bluescope Steel: donated $133,000 in 10 transactions including $55,000 lump sums to each of the major parties. Its Port Kembla steel works is one of Australia's largest carbon emitters.
Origin Energy: donated $103,000 across 31 small donations in 2018-19, mainly for access to events. Energy regulation and exploration licences are a key risk.
Given that the Australian Shareholders' Association has been urging major public companies to stop political contributions for several years now, it is very disappointing to see the practice continue.
If the leadership of these companies want to participate in the political process they should do it using their personal funds not the company's money. Major Australian corporates should remain free of political influence and companies like Rio Tinto, BHP, Aristocrat and CBA should be applauded for their strict policies of not making any political contributions.
As for the major political parties, they should respect the ASA view and stop asking listed companies for money, especially through the dubious practice of cash for access arrangements which are appalling at every level from a governance point of view.
Given voluntary efforts have not worked to reduce public company donations, perhaps it is time for the Federal Parliament to amend the Corporations Act to follow the UK model where public companies can only make political contributions if shareholder approval has been received in advance.
Political influence increasingly about industry associations and third party campaigns
We did get some new disclosures in the 2018-19 figures released by the AEC, particularly something called the "Political Campaigner Returns".
It makes for quite interesting reading to see what the likes of Getup and the Minerals Council of Australia disclose about their funding sources and political spending.
For instance, the MCA reveals that the Big Three Miners (Rio Tinto, BHP and Glencore) together contribute about $10 million of its $22.9 million in revenue.
A group called Coal21 is more controversial because it's a breakaway from the MCA which in 2018-19 received $16.6 million in funding from members to promote coal. Click here to see the full list of its backers.
Get-up revealed $13.7 million in receipts with $2.31 million of that spent on electoral expenditure in 2018-19. However, because the donations threshold of $13,800 applies, Get-up only revealed individual donors totalling $1.38 million. The rest were smaller donations which will never be disclosed, so applying the political disclosure system on Getup has only unveiled specifics about 10% of its funding sources such as from the likes of Wotif founder Graeme Wood.
Media missing in action on political donations, yet again
None of these third party disclosures have been covered by the media in what has been yet another year of thin reporting trotting out a few of the donor names and the amounts involved, but never digging deeper into the issue.
Mathias Corman is the Special Minister of State responsible for political donations regulation but he hasn't popped up anywhere in the media defending the system this week. Was he even asked?
And why is Labor so quiet? Embarrassed about taking another $1 million-plus in profits from its Canberra pokies operation again?
Given that 2018-19 was a Federal election year with record revenues and spending reported by both sides, the coverage should have been bigger than usual and even matching the treatment given to the Sports Rorts affair.
Stinking systemic corruption, News Corp looks the other way 
Unsurprisingly, it was once again News Corp which put in the most disappointing performance.
I met with a former Premier recently who said News Corp never covers donations data properly, let along campaigns for reform and greater transparency, because it enjoys the advertising windfalls come election time and doesn't want to undermine corporate influence over Australia's political system.
Indeed, News Corp would be the single biggest foreign influencer over Australian politics and would also have pocketed more than $30 million of Clive Palmer's ridiculous $83.6 million campaign spend.
Sky News showed little interest in the issue this week, particularly the Sky After Dark conservative commentators, and the News Corp tabloids generally managed a single story with no commentary in Tuesday's papers. The Australian pulled together a story on page 2 of Tuesday's paper but there has been nothing on the opinion pages and don't hold your breath for a decent feature in the Saturday paper, which the issue clearly deserves.
Part of the problem is the clunkiness of the data and the lack of talking heads to explain what it all means. Frankly, from here on the media should be insisting on an AEC lock-up ahead of the data release and then access to both party officials and political leaders to explain and defend the specific donations.
That's if we don't get the obvious reform of moving to real-time online disclose of donations which would end the farce of the belated annual data dump on the first working day of February each year, 7 months after the financial year end.
At the moment, Labor and the Coalition parties are getting away with pocketing $300 million-plus in an election year and not putting up any officials or politicians to talk about it. The media should demand explanations, such as why Labor felt it was appropriate to accept a $33,000 donation from the Australian Banking Association on June 12 last year after the Hayne Royal Commission had recommended a raft of tough reforms.
And where was the Labor attack on the Coalition for brazenly pocketing $247,300 from a foreign mining company called Adani, mostly in the month after Federal approval for its project was rushed through shortly before the election.
Would it be worth pointing out that foreign donations were supposedly banned by the Federal Parliament in November 2018 and asking the question as to how Adani was able to make these contributions without breaking the law?
There are other big foreign donors still in the game, such as Germany's Allianz financial services giant which is capitalised at 90 billion euros and made these 43 political contributions totalling $149,350 in 2018-19.
Given that every single donor above the $13,800 threshold has to disclose an email, postal address and phone number on their donation return, journalists can easily track them down, ask why they did it, how it happened and whether they were happy with the result.
For instance, if you want to know why foreign-owned gambling giant Beteasy gave $55,000 to each of Liberal and Labor in 2018-19, check out this return lodged with the AEC and then email corporate affairs boss Daniel Bevan on [email protected] and ask him.
It's not hard. I've already emailed more than 10 major donors firing in a range of questions, although most of them are running for cover as political influencing through donations is a grubby and dark art which no-one wants to talk about.
———
Editor's Note: It is worth noting that the Big Four accounting firms EY, Deloitte, PwC and KPMG also upped their donations to more than a million dollars collectively (three of the four lifted them for the election year). Besides being routinely among the biggest political donors in the country, the Big Four are the biggest winners from government consultancies with over $700 million a year in taxpayer funded contracts … and rising as the government continues to outsource government.
A earlier version of this story said " BHP is currently doing a review and by April will decide whether it will stay inside the MCA tent." MCA has been in touch to say BHP concluded its review last December and decided to remain a MCA member."
Public support is vital so this website can continue to fund investigations and publish stories which speak truth to power. Please subscribe for the free newsletter, share stories on social media and, if you can afford it, tip in $5 a month.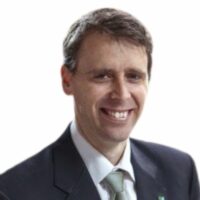 Stephen Mayne is a Walkley Award journalist, shareholder activist, former City of Melbourne councillor, former spindoctor for Jeff Kennett's Victorian Liberal Government, founder of crikey.com and publisher of wwww.maynereport.com.