Our QED database includes dozens of examples of dubious travel claims made by politicians. But what is more concerning than the apparent inappropriate use of public funds is the MPs' lack of accountability and their arrogant treatment of the fourth estate – the journalists holding power to account. Elizabeth Minter reports.
The Independent Parliamentary Expenses Authority clearly states:
"You must be prepared to publicly justify your use of public resources."
Australia's taxpayers fund the lucrative expense accounts of politicians. Taxpayers employ MPs and Australians rely on the media to hold their politicians to account and make them publicly justify their expense claims.
So what are ordinary Australians to make of the following statements from those we elect and employ?
Pauline Hanson
"(Her) spokesman declined to answer multiple questions about the nature of Hanson's parliamentary business during the trip" for which she billed taxpayers $3700 for the three-night trip to Perth in October 2018. Taxpayers picked up the bills for Hanson's flights as well as three days of travel expenses. She hosted intimate dinners for donors who paid $5,000 a head and held a $20-per-head "fish and chip" fundraiser for about 300 people, according to Guardian Australia.
Peter Dutton, Eric Abetz, Kevin Andrews, Zed Seselja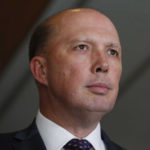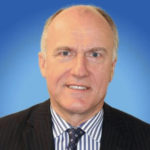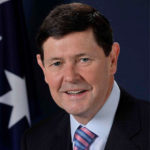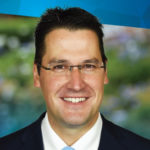 Dutton, Abetz and Andrews billed taxpayers more than $6000 for flights, cars and hotels for their whirlwind visit to Sydney for Abbott's farewell bash before flying back to their home states the following day, according to The New Daily.
Mr Dutton and Mr Abetz failed to respond to multiple requests for comment about the purpose of the trips to Sydney on the day of Mr Abbott's gathering" in November 2019.
"A spokesperson for Mr Andrews declined to say if his wife also attended the event or if government cars were used to travel to and from the venue."
"Liberal politician, ACT Senator Zed Seselja, refused to even confirm he attended (Abbott's farewell bash)". A spokesperson said: "The Assistant Minister was in Sydney on official business."
Seselja claimed $1263 in travel expenses.
Cory Bernardi
"I'll politely ask you to not contact me again," said former senator Cory Bernardi when asked by the Guardian Australia about his trip Sydney in October 2017 on the day of a major fundraiser for his new Australian Conservatives party.
He "declined to answer questions about the trip" and told the Guardian reporter: "In your eagerness to bottom-feed, you ignore or haven't a clue what else I did that day, who I met or what parliamentary business was conducted, so I'll politely ask you to not contact me again."
Barnaby Joyce
"Joyce's office declined to explain what official duties he had undertaken in Tamworth and Armidale on the given dates."
Joyce had spent more than $18,000 of taxpayer funds travelling to Armidale and Tamworth as a Queensland senator when he was trying to win the lower house seat of New England. According to Guardian Australia, he also used a VIP 34 squadron jet to fly back to Canberra following his televised election campaign debate with Tony Windsor in March 2016 at an estimated cost of more than $20,000.
Meanwhile, in 2013: "Barnaby Joyce's spokeswoman refused to say which senators or business people attended those meetings," when asked by Sydney Morning Herald reporters. Joyce had claimed $3600 in expenses for his and his wife's flight to Perth the day before the couple boarded a private jet to Hyderabad for the wedding of the granddaughter of Gina Rinehart's business partner.
The spokeswoman said Joyce and his wife attended "a range of official meetings with businesspeople and Senate colleagues" in Perth, for which he also claimed $350 in travelling allowance.
Luke Simpkins
"Mr Simpkins did not respond to questions" asked by a Sydney Morning Herald reporter. The wife and two daughters of the WA Liberal MP Luke Simpkins had flown to and from Cocos (Keeling) Islands in the Indian Ocean, at a cost to taxpayers of $5100, while the MP attended hearings in April 2015.
The airfares for family members to Cocos, a coral atoll of 27 islands billed as "Australia's last unspoilt paradise", appeared to have been funded under "family reunion" provisions. Yet travel records suggest Mr Simpkins spent the previous week in his electorate, according to the Sydney Morning Herald.
Steve Ciobo
"His office has not responded to a request for comment" by the ABC after news broke that he charged taxpayers $1,102 for an airfare to watch the 2013 AFL Grand Final.
Ciobo was a guest of the National Australia Bank and received complimentary tickets and hospitality.
David Bushby
"The ABC has contacted (Tasmanian senator David Bushby) for comment" following news that he billed taxpayers $863 for flights from Hobart to Melbourne and back again to watch the same AFL Grand Final.
Similarly, Bushby was a guest of NAB and received complimentary tickets and hospitality.
Stuart Robert, Dan Tehan and Simon Birmingham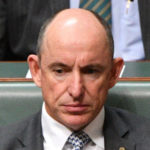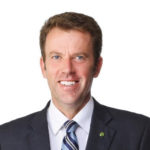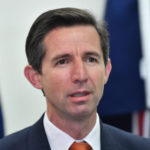 "All three have repeatedly refused to say whether they were invited to the fundraiser dinner before booking the parliamentary business that coincided."
According to Guardian Australia, the three Liberal Cabinet ministers travelled on the public's purse at a cost of more than $4500 to attend the $10,000-a-head Liberal party fundraiser in Sydney in September last year. At the fundraiser, hosted by Channel Nine, politicians reportedly mingled with mining and banking donors.
Chris Bowen
"Bowen's office did not respond when asked whether he had planned his trips to Adelaide and Brisbane before or after being invited to the fundraisers in question."
According to Guardian Australia Bowen billed taxpayers more than $2000 for a four-hour trip to Adelaide where he spoke at a South Australian Labor Party fundraising lunch in February 2018.
Anthony Albanese
"A spokesman for Mr Albanese said the $126 cost had been repaid but would not say if the money was repaid before or after Guardian Australia lodged the FoI request."
According to Guardian Australia, driver logs released under Freedom of Information show Albanese used the chauffeured government Comcar service to travel to and from a Labor Party fundraising event in the Brisbane suburb of Hawthorne in 2018, the $126 cost of which he charged against his parliamentary allowances.
Dominant purpose test
Another tenet for claiming expenses, as outlined by the Independent Parliamentary Expense Authority, is that the dominant purpose for the travel must be to attend to parliamentary business.
In the case of Robert, Tehan, Birmingham and Bowen, the date of booking the "official duties" is crucial, which is why we require answers. If the duties were organised after their attendance at the fundraising events was confirmed, this calls into serious question whether the dominant purpose for claiming the travel cost was to attend to parliamentary duties.
One rule for MPs…
Imagine if an ordinary member of the public wouldn't answer questions from, or provide details to, their employer about claims they have made on their travel expenses. More importantly, most employees have to get the expense approved before proceeding. The key point is that someone scrutinises the expense against strict approval rules.
As Stephen Charles, a former Victorian court of appeal judge and board member of the Centre for Public Integrity, said recently of the need for a deterrent regarding the abuse of travel expenses: "It's an age-old problem."
A strong backer of a federal independent commission against corruption, Charles added:
"There are people in parliament who think they are masters of the political universe and I'm afraid until there is proper oversight and something that acts as a general deterrent against doing this, it is going to continue to happen."
The public rely on the media to hold politicians to account. What don't members of parliament understand about providing accountability to their employers?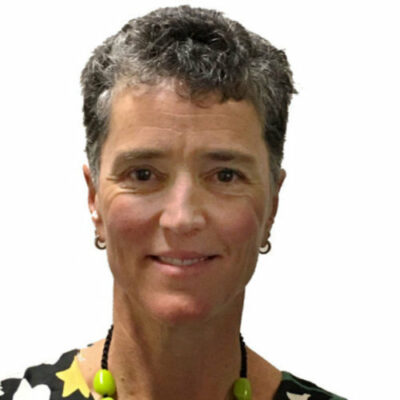 A 30-year veteran of the mainstream media, Liz was the editor of Michael West Media until June 2021. Liz began her career in journalism in 1990 and worked at The Age newspaper for two 10-year stints. She also worked at The Guardian newspaper in London for more than seven years. A former professional tennis player who represented Australia in the 1984 Los Angeles Olympics, Liz has a Bachelor of Arts and a Bachelor of Letters (Hons).