Qantas' AGM was a sombre affair, with Chairman Goyder and CEO Hudson at pains to tell everyone how much they cared as Alan Joyce got a golden $21.4m kiss goodbye. But announcing a mammoth share buyback. What's the scam?
The scam is yet another share buyback worth just over $1B, giving money back to shareholders, propping up the share-price to the benefit of directors and senior management, to the detriment of investing in the business. Like buying more airplanes.
Mid last year, former CEO Alan Joyce had sold the bulk of his gifted Qantas stock into the last buy-back, before the stock tumbled. And shareholders showed their dissatisfaction with the performance of the board and executive by voting a massive 83% against the remuneration report (and Alan's $21m kiss goodbye).
Goyder and Hudson were contrite, even apologetic, but largely unable to provide any real detail about what they are actually doing to fix the company and its culture. The many questions from shareholders present and online were all focused on the company's poor performance, all of them answered with variations of how "customers are our number one priority."
New Qantas chief Vanessa Hudson confronts a turbulent ride from shareholders at AGM
The rejection of the renumeration report was expected, but means nothing at this stage. Another rejection at next year's AGM would mean a board spill, but rest assured the board's focus would be on avoiding that at (almost) all costs. Except for the cost of share buybacks, of course, always popular with shareholders.
There was speculation marketing guru Todd Sampson would not be re-elected but Todd clung on with a 34% vote against – this despite his brand expertise while Australia's most iconic brand world-wide took the biggest thrashing in corporate brand history.
A question from shareholder activist Stephen Mayne to new board member Heather Smith, asking if she was selected in particular for her Canberra connections, was expertly mansplained away by Goyder. The outgoing chairman also snapped at a shareholder asking about the ethics of Alan Joyce's June share sale. "Please turn off microphone 2," he demanded when the questioner persisted.
The microphone is not the issue, Mr Chairman, it's the hearing apparatus of Qantas' board and management that needs turning up.
Alan Joyce selling his own Qantas shares into the buy-back, que?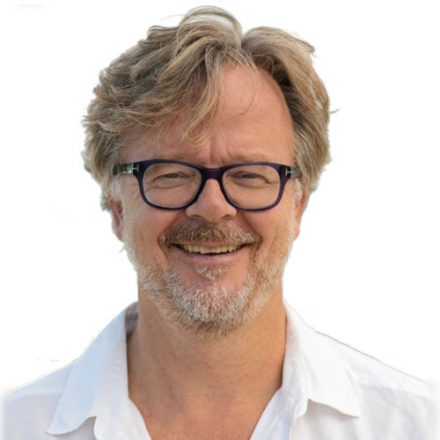 Kim Wingerei is a businessman turned writer and commentator. He is passionate about free speech, human rights, democracy and the politics of change. Originally from Norway, Kim has lived in Australia for 30 years. Author of 'Why Democracy is Broken – A Blueprint for Change'.