Just because Alan Joyce has a Masters degree in mathematics and Michael McCormack is one of two of Australian cabinet ministers who do not claim to have a tertiary education, does not mean Joyce got the better of McCormack in the latest airline subsidies negotiation.
Yes, it appears that the airline negotiators appear to have walked out of their latest meeting with politicians toting a taxpayer subsidy of roughly $1,200 per seat per flight. And yes, this does seem rather a lot of money, given that it is on top of what the airlines are already charging their customers, say the routine $190 a ticket from Sydney to Melbourne.
Nevertheless, it would be fractious and irresponsible to presume that just because Deputy PM Michael McCormack started work at age 17 at the Wagga Wagga Daily Advertiser and stayed there for 20 years … and just because Alan Joyce, the CEO of Qantas for 12 years, studied mathematical modelling, statistics and numerical algorithms at Trinity College Dublin – and then worked at Aer Lingus in IT and revenue planning – that McCormack and his advisers walked out of the negotiation nude.
The numbers however do appear to corroborate that view.
According to sources who have had a good look at this latest deal, the airline negotiators appear to have walked out of the meeting with a taxpayer subsidy of between $1,000 and $1,400 per ticket.
Bear in mind that the airlines still get to charge the usual ticket price of, let's say, $191 Sydney to Canberra, incidentally Monday's only flight, according to Webjet.
Too Big To Fail: Qantas, the corporate elite and the coronavirus
Bear in mind also that none of these regional flights will have landing fees, fuel excise and security charges. This is thanks to the first big airlines subsidy from the Government, the $715 million assistance package delivered one month ago, on March 18, and backdated to February 1, 2020.
Okay, so how did we get to the $1000 – $1400 taxpayer subsidy per seat flown?
There are 220 flights per week (spread across all the airlines, so Qantas, Virgin and Rex). The regional aviation subsidy arrangement runs for eight weeks. That's 1,760 flights all up.
So how many passengers are on those flights? And how much is each one worth to the airlines? This depends on which planes are flying.
Qantas is flying the larger A330 from Sydney to Melbourne on Monday morning. It has 269 seats in a 2-4-2 layout. If we assume that every passenger gets a free seat next to them for social distancing during the 90 minute flight, that plane will carry 135 passengers. At the time of writing, the last economy seats are selling for $199.
If Virgin uses a 737 with a spare seat for everyone in the middle of its 3-3 layout, then instead of the usual 168 passengers, let's say it carries 110. Qantas is using its Dash 8-400s a lot at the moment (with 36 passengers and free seats). Let's assume Rex uses its Saab 340 carrying 22 passengers.
Of course, if the airlines sell fewer seats – then the subsidy per seat per flight is higher. If they sell more, then the social distancing becomes more like social proximity.
Let's assume that there's an average of 80 people on each of the 1760 flights. That's 140,000 subsidised passengers over the next 8 weeks.
As the airlines get paid $165 million to carry them, that comes to $1170 each. In ordinary times they've been happy to carry the same number of passengers for, let's say, $300 each so it's not a bad deal, not a bad deal at all.
There are a lot of assumptions in these numbers and we would be happy for Alan or the Government to disavow us of any assumption which is way off the mark.
Heck, we don't even know if Alan was even in the actual negotiation on April 17, or if his counterparts Paul Scurrah at Virgin and Neville Howell at Rex were there either, or if they partook of the meeting room mints.
But we do know that crises bring opportunities, opportunities to get as much taxpayer money as possible. For his part, Paul Scurrah has been pitching for a hand-out of $1.4 billion when the market value of his company Virgin Australia Holdings is only $740 million and his shareholders from China, Singapore, Abu Dhabi and the British Virgin Islands have refused to tip in to support their own company.
Virgin Australia: buy the business, don't bail out the shareholders
At the presser announcing the regional aviation deal, McCormack said the $1 billion in airline subsidies was part of the government's overall $300 billion coronavirus spend.
"I know that it's been welcomed by both Qantas and Virgin," he said. To be fair to the Deputy PM, his regional aviation package will help a lot of people and stop the airlines, which are under enormous pressure, from profiteering.
Yet corporations profiteering from taxpayers, via politicians, will reach epic levels by the time this pandemic is over.
Meanwhile, Crown Resorts is paying its shareholders a $205 million dividend while it just let 11,500 staff go. While many of these employees will end up being funded by the Government on Jobseeker, Crown's major shareholders James Packer and Hong Kong casino mogul Laurence Ho get to trouser $70 million and $20 million respectively.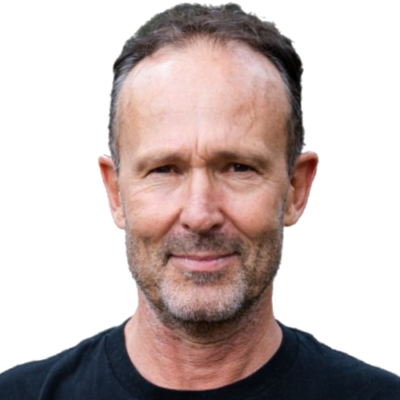 Michael West established michaelwest.com.au to focus on journalism of high public interest, particularly the rising power of corporations over democracy. Formerly a journalist and editor at Fairfax newspapers and a columnist at News Corp, West was appointed Adjunct Associate Professor at the University of Sydney's School of Social and Political Sciences.