The appointment of a former NSW deputy premier over a more qualified candidate to a plum overseas posting is rightly being lashed. But the John Barilaro saga is just one example of the energetic outreach to the world by our state governments. Public good or puffed-up parochialism? Mark Sawyer examines the reach of the program.
For generations of Australians in London and missing home, it was a nice little perk. If it had been too long since you had heard about the goings-on back home, there was a place to go. Lob into the magnificent lobby of Australia House in The Strand, flash the passport and perhaps work that accent, and next you know, you're in a comfortable armchair with an Australian newspaper on your lap. News from home, Aussie news, and only a week old!
Simpler times – and maybe you had to be a news junkie. Anyway, in the past three decades, the need for such a service has, not surprisingly, subsided.
So too, you might think, would be the need for every state to have its own flag-waver on the other side of the world. You'd think, anyway.
The post of Senior Trade and Investment Commissioner to the Americas, granted to Barilaro over the more qualified applicant Jenny West, is just one of a welter of tasks being performed by able professionals on behalf of Australian states around the world.
West, the former deputy secretary of Investment NSW, was told last September she had the job. But the offer was rescinded. The job was given to Barilaro, who has since stepped aside amid public outrage. The matter will be examined by the NSW Independent Commission Against Corruption.
The saga is a massive own-goal for the NSW Coalition government, but it does shine a spotlight on the extraterritorial activities of our state governments. In fact the five mainland states have been hawking their wares in the UK since the 19th century. Federation didn't take away the justification; and nor, to be fair, was this a purely Australian phenomenon. The state or provincial-based positions are a feature of Canadian, Nigerian and South Africa's history too.
Fast forward to 2022 and the Gilbert and Sullivan trappings may have been replaced with sober professional suits and slick marketing spiels. But the five states continue to hawk their wares in the UK and select locations in a throwback to 19th century diplomacy well into the era of email, Skype and Zoom. The argument that Australia is one of the most over-governed countries doesn't just apply to governing in Australia.
'A throwback to colonial times'
NSW ran an agent-general from colonial times until 1992, with time off during the Great Depression and World War II. It was abolished after an expenses scandal involving the office-holder, former state Liberal MP Neil Pickard. Premier John Fahey called the post a throwback to colonial days. The office was replaced by the NSW Government Trade and Investment Office. But the London agent-general's office was revived in 2021 with the appointment of the former Business NSW CEO Stephen Cartwright as the NSW Agent General to the UK and Senior Trade and Investment Commissioner to Europe and Israel.
Cartwright's appointment was announced by none other than the then deputy premier John Barilaro, who said the appointment will open doors for NSW, promoting the state as a partner for business in the UK, Europe, Israel and beyond.
"Based in London, our new UK Agent General and Senior Trade and Investment Commissioner will be responsible for attracting investment and boosting exports, supporting growth and creating new jobs back home here in NSW,"  Barilaro said.
"Mr Cartwright is the ideal candidate to help NSW as we embark on a new era of investment in a pandemic-resilient world. He has extensive relationships in business, industry and government in NSW and across Australia, ensuring our state will be positioned at the front of the queue."
Victoria's Andrews Labor government isn't going to let the fact that it is running an inquiry into colonialism stop its interplay with the outside world. The agent-general is now part of a program called Global Victoria. The agency's impressive web page lists the state's representatives in: London, Frankfurt, Tel Aviv, Kuala Lumpur, Jakarta, Singapore, Ho Chi Minh City, Tokyo, Seoul, India (Bengaluru and Mumbai), China (Hong Kong, Shanghai, Nanjing, Chengdu, Beijing), Dubai, New York, Washington, Boston, San Francisco and Santiago, Chile (the sole office in South America). A Paris office opens in 2023.
Queensland's "foreign service" is badged as Trade and Investment Queensland. The London representative works out of Queensland House, The Strand. Not to be outdone by Victoria, it has offices in ASEAN, China, Europe and UK, Germany, Hong Kong SAR, Indonesia, Japan, Korea, Latin America, Middle East, New Zealand, North America, South Asia, Taiwan and Vietnam.
Playing to their strengths
The West Australian Agent-General is John Langoulant. Announcing his three year appointment last year, Premier Mark McGowan said Langoulant "will work closely with Western Australia's Investment and Trade Commissioners in attracting further investment, promoting trading relationships and representing Western Australia within the United Kingdom and European markets."
"Led by the Agent General – a diplomatic position established 125 years ago – the Western Australian Government Office (WAGO) has a team of highly-skilled and proactive officers working across energy, mining, defence, infrastructure, agriculture, wine, education, science, innovation and technology sectors. Our objective is to grow and diversify the WA economy through our strong overseas networks."
Many of the state representatives in London work out of Australia House in The Strand.  This magnificent building is the longest continuously occupied foreign mission in London. It was opened by King George V in the presence of three former Australian prime ministers in 1918.
And to the smallest mainland state. "The UK and Europe are growing markets for South Australian wines, particularly at the premium end of the market. With more than two-fifths of all wine consumed globally produced in another country, there are a wealth of opportunities for South Australian wine exporters to identify potential markets that best suit their wines," the South Australian website site offers somewhat hopefully.
"Whilst there are challenges to entering the health and medical industries sector in the UK and Europe, there are also plenty of opportunities. The UK health market is one of the largest in the world, with the National Health Service (NHS), treating a million patients every 36 hours. South Australian health and medical companies can tap into this huge pipeline across pharmaceuticals, medicine supplies, therapeutic goods and medical devices."
Clearly, in 2022, there will be a well-argued business case by every state for sending its A-team to foreign climes. There will always be impressive projections. States are good at that (the Sydney / Brisbane Olympics will inject X zillion bucks into the economy). But can any figures be relied upon in the same way we can rely on the figures spruiked by sports boosters?
NSW representative Cartwright said last year that the UK alone is a vital source of investment for NSW, a key partner
in the defence and technology space and an attractive export destination.
"More than 1500 NSW businesses are already active in the UK market and we expect further opportunities from Australia's forthcoming Free Trade Agreement, currently in negotiation, including in the dynamic financial services and technology sectors," he said. "More than 500 million people live in the UK and Europe, so the opportunities for NSW exporters to find new customers in that part of the world are enormous."
We must out our faith in the abilities of our best and brightest to wave the national, err, state, flag. But at the back of the mind there is G'day LA. A vital promotion for the nation or just a chance for Aussie breakfast TV hosts to rub shoulders with Olivia N-J?. It all looks like a love-in between Aussies not between Aussies and Yanks, but it justifies its existence somehow.
And the sixth state, Tasmania? It closed its London agent-general's as an economy measure in 1981. The last holder of the office was former Labor premier Bill Neilson. The Apple Isle's London residence was sold in 1983.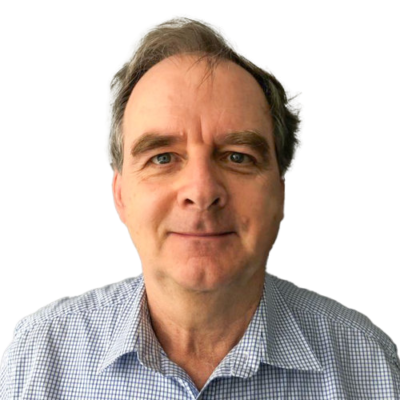 Mark Sawyer is a journalist with Michael West Media. He has extensive experience in print and digital media in Sydney, Melbourne and rural Australia.