Scott Morrison and the Coalition keep changing their story on why the Covid vaccine rollout is a debacle. Are they betting the public will be unable to keep up with the rewriting of history? Elizabeth Minter reports on the Government's world-leading program of false premises.
"Australia is leading the world out of the global Covid-19 pandemic and recession," claimed Prime Minister Scott Morrison on March 15. With two per cent of the population vaccinated compared to 30 per cent in the US and 46 per cent in the UK, Australia is sitting 90th in the world for vaccination rates. Australia was in the top 5 countries that kept the virus under control.
The federal government's fabrications and obfuscations about the vaccine and its rollout started on August 19, 2020, when the Coalition announced that Australia had negotiated vaccine deals. Within hours, it became clear it wasn't a "deal" but a letter of intent.
The announcement on April Fool's Day that the Coalition had fallen short by 3.3 million doses of Scott Morrison's stated goal in January to have 4 million vaccinated by the end of March has received extensive coverage.
So, too, has the federal Coalition blaming the states for the rollout debacle, with NSW and Queensland promptly putting Agriculture Minister David Littleproud and Health Minister Greg Hunt in their places.
The Prime Minister appeared to turn the blame on the European Union over supply issues but smartly backtracked, saying he had never criticised the EU, but was simply stating a fact that 3.1 million of the contracted vaccines did not turn up.
But that's just scratching the surface.
Vaccine rollout on track
Three days ago, Minister Hunt also maintained the vaccine rollout was on track. "I'm delighted to be able to inform you [of] a national record of 79,283 vaccinations on Thursday."
On Tuesday Scott Morrison claimed that the goal was always to roll out 80,000 vaccines per week.
"When we were first starting, we'd hoped to get to around 80,000 a week. And we were achieving that in the first couple of weeks.
Yet how does this fit with Morrison's clearly stated goal earlier this year of delivering 4 million jabs by the end of March?
With the first jabs to be only given to Australians in March, there was no mathematical way to reach 4 million vaccinations at a rate of 80,000 vaccines a week.
As for Italy's decision in early March to block a shipment of 250,000 AstraZeneca vaccine does, the Coalition had on March 4 "stressed it would not affect the rollout of Australia's inoculation program".
So in early March the rollout was definitely on track, yet four weeks later, on April 7, Morrison was arguing that the rollout had been hampered by supply issues, particularly regarding the 3.1 million doses not being delivered. Furthermore, he said the Coalition had "made that very clear back in February … that they were indicative figures we were working to at that time."
Aged care claims
On February 16, Minister Hunt announced that residents and staff of aged care facilities were to be given vaccine priority because of their vulnerability. The rollout was to start the following week and was anticipated to take "approximately six weeks".
Six weeks on, where are we?
As of three days ago (April 4), just 345 of the more than 2700 aged care facilities have been fully vaccinated with two doses – just 12.7% of facilities. Some 925 facilities (about 34%) had received one dose.
A total of 111,873 doses had been given in aged care facilities, meaning just over 50% of the roughly 214,000 residents had received one jab. As for vaccination rates of aged care workers, who knows? No figures seem to have been released.
But Minister Hunt celebrated the "enormous progress" the government was making in aged care, which was "very, very heartening".
3 million vaccines promised
When asked at a press conference yesterday whether more people would be safe if the government had gone down the mass vaccination route, Morrison attacked the reporter for "making an assumption based on a false premise".
"You're assuming that there were three million vaccines that were here that were not here."
And who raised the expectation that 3 million vaccines were going to be available to Australians? Morrison himself, of course.
So Australians are operating on a false premise that Morrison gave us yet it is our fault?
Regarding the availability of vaccines, Agriculture Minister David Littleproud had effectively told Australians that supply wasn't an issue. When responding to questions about the slow rollout, Littleproud said the states "just need to pull their finger out … They have done three-fifths of bugger all."
Furthermore:
"We have made it very clear to them, have confidence in the supply chain — we have plenty [of vaccines] coming through."
Involvement of GPs
On March 22 Minister Hunt announced the rollout of Phase 1B, which covered more than six million people, and encouraged Australians to call their GP to organise a vaccination. Clearly there was never going to be anywhere near enough vaccines to meet demand. GPs didn't know how many doses and when they would get them and were obviously extremely angry.
As the Guardian reported on March 17, doctors lashed the Morrison government for giving Australians "unrealistic expectations" that they would be able to get vaccinated at their local GP next week. The vaccine booking website was also hit by a number of technical issues.
As president of the Australian Medical Association, Dr Omar Khorshid, noted, "general practices will have only a modest number of doses available for patients for now".
Yet on ABC 7:30 last night, Health Department secretary Dr Brendan Murphy stated: "The vast majority of GPs are incredibly happy with the rollout … there's been a couple of instances where some GPs wanted more doses than they could be allocated because of the supply constraint … but it's going well."
Obfuscation continues
When Morrison was asked "how many CSL vaccines have been produced" he responded that it would be misleading to deal in averages and he wouldn't give figures regarding average weekly production because it's "in the early phases".
But the really big announcement at Tuesday's briefing?
"The Trans Tasman route has opened up again. It's another big step in our way back. Thanks very much."
And with that Morrison turned his back on journalists and walked away – no questions taken or answered.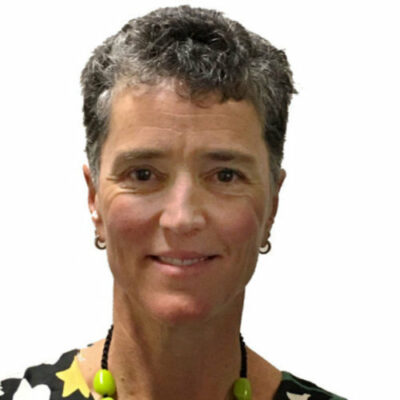 A 30-year veteran of the mainstream media, Liz was the editor of Michael West Media until June 2021. Liz began her career in journalism in 1990 and worked at The Age newspaper for two 10-year stints. She also worked at The Guardian newspaper in London for more than seven years. A former professional tennis player who represented Australia in the 1984 Los Angeles Olympics, Liz has a Bachelor of Arts and a Bachelor of Letters (Hons).