Multinational prison contractors reap billion-dollar government contracts with soaring profits throughout the pandemic while inmates and their loved ones languish through uncertainty, lockdowns and COVID-19 outbreaks. An investigation by Stephanie Tran into Australia's privatised prisons.
Australia opened its first private prison in 1990. The timing should not surprise.
It was the first decade of the shift in Western societies to neoliberal economics, led by Thatcher in the UK and Reagan in the US. Privatise this, rationalise that. The theory was that the private sector did almost everything better than government. Like many other countries, Australia was influenced by this intellectual current, beginning with the Labor government of Bob Hawke and Treasurer Paul Keating.
America returned to private jails (having had them in the 19th century) in Texas in 1984. Our "Texas", Queensland was Australia's guinea pig. The state's prison system was cracking from decades of neglect. In the "Moonlight State", corrupt police played the enforcer roles in a corrupt justice system where a certain form of criminality flourished under the noses of Premier Joh Bjelke-Petersen and his "Minister for Everything" (including police) Russ Hinze. To get into jail you had to be pretty reckless, stupid, or so bad that no other punishment would be acceptable to the public. For these tropical megalomaniacs, the plight of prisoners in overcrowded filthy jails was of little concern.
But even in that milieu, the pressures were building. Journalistic investigations and the Fitzgerald Inquiry killed off the Bjelke-Petersen era. Meanwhile Keating had tightened Queensland's eligibility for some forms of federal funding, costing the state millions of dollars. Queensland, now under more enlightened management, looked for ways to take the load off the public purse.
So the move to private prisons in Australia was born in a mood of solutions finding. There was no ringing speech from a public figure, no "we choose to go to the moon" moment a la JFK. Instead it was another Kennedy who moved the pieces along. Businessman and roving commissioner Jim Kennedy was engaged by the Queensland government to examine corruption and misconduct in state prisons.. As detailed in a 1998 paper for the UNSW by Paul Danny Moyle, Kennedy heard much alarming evidence, such as from the Aboriginal Legal Service representative who described the inhumane conditions being endured by Indigenous inmates at the notorious Boggo Road jail.
One outcome of Kennedy's inquiry was the opening of Queensland and Australia's first private prison, Borallon, near Ipswich, in 1990. The operators were an international consortium consisting of the US behemoth Wormald International, Corrections Corporation of America and John Holland Group. Operations transferred to Serco Australia in 2007. Borallon became a training facility for prisoners in 2016.
Private prisons have now ballooned into a multibillion-dollar industry in Australia. We have one of the highest per capita rates of private incarceration in the world with 20.5% of prisoners held in privately operated prisons. In the United States, 8% of prisoners are held in privately operated prisons. Analysis of government-tendered contracts shows that the Australian Government spends on average $658 million per year on the management of privatised correctional facilities.
What has happened to the promises of greater efficiency, reduced costs and improved recidivism rates?
State Corrective Services financial statements show that spending on the management of private prisons has increased in Queensland and South Australia, while falling slightly in Western Australia over the past three years. New South Wales and Victoria do not explicitly declare how much they spend on private corrections.
Who profits from privatised incarceration?
The corporations that have benefitted from the Australian government's privatisation of correctional services are four multinationals UK-based Serco and G4S and US-based GEO Group and MTC. Combined, they run ten privatised corrections centres across Australia.
The financial reports of these private prison contractors offer insight into the profitability of these companies.
According to 2020 financial reports filed with ASIC, the revenues of the companies increased by 11% on average. The profits of GEO Group and Serco rose, while those of G4S fell, despite experiencing an increase in revenue. Serco paid a $80,000,000 dividend to its shareholders while GEO Group paid a $31,500,000 dividend to its shareholders, double the $15,000,000 they paid out in 2019.
ATO Tax Transparency data, shows that between the 2016-17 and 2018-19 financial years, GEO Group raked in $1.46 billion of revenue without paying a cent of tax. Over the same period, Serco made $3.05 billion of revenue, paying $45.9 million in tax. G4S made $791.9 million with $6.2 million tax payable.
Do private prisons work?
While governments have lauded the virtues of privatisation, experts have called into question the quality of service provided by private correctional centres. UTS Law Professor and prison rights advocate Thalia Anthony highlighted the consequences of fewer staff being employed at private centres that experienced large outbreaks of COVID-19.
"With COVID in Victoria and New South Wales, it was the private prisons that had the major outbreaks. This just shows that they have the lowest common denominator when it comes to protecting the health and safety of people in prisons and part of that is because they employ fewer staff," she said.
The situation within private prisons has taken a significant toll on the loved ones of inmates.
*Amanda's partner is currently at GEO Group run Ravenhall Correctional Centre in Victoria. She detailed the appalling lockdown conditions experienced by inmates at the prison who were locked down for 22 days between the 25th of September and the 16th of October this year.
"They were locked up for 24 hours a day for 22 days. The first week, they were not allowed out at all. Contained to their cells, with no air, no sunlight, no communication with anyone. After a week, they were allowed out for 5 minutes every second day for a phone call," she said.
*Amanda highlighted the impact of the conditions at Ravenhall on the prisoners and their loved ones. "Our prisoners are being treated as though they don't have rights, their mental health is deteriorating rapidly, not to mention that us loved ones are constantly worried sick," she said. "Anyone that is a prisoner, or a loved one of a prisoner at Ravenhall currently, is struggling."
Thalia Anthony attributes the extensive lockdowns experienced by inmates to the lack of staffing within private prisons. "It's a much harsher environment when you have fewer staff and fewer protections because the motive is profit. The lockdown in private prisons has been days on end in some cases because there is not enough staff to let them have time outside," she said.
Are more public prisons the solution?
Despite only making up 3.3% of Australia's population, Indigenous Australians currently make up 29% of Australia's prison population. Although there is evidence that the for-profit model of incarceration is flawed, building more public prisons may not be the answer for addressing systemic issues within the criminal justice system.
"COVID-19 has shed a spotlight on how dangerous it is when you have these for-profit companies managing prisons but that's not to venerate the public prisons either. Just because it's a public prison doesn't mean it's a good prison. There are many problems with private prisons, but equally, we've seen many many deaths in custody of First Nations people in public prisons," says Thalia Anthony.
*Amanda emphasised the need for a more compassionate approach to the complex issues experienced by those within the justice system.
"It starts off with just realising that they are human. People need to have compassion. They deserve to be punished for what they've done but, they also do need to be acknowledged as humans who have a lot of suffering behind them."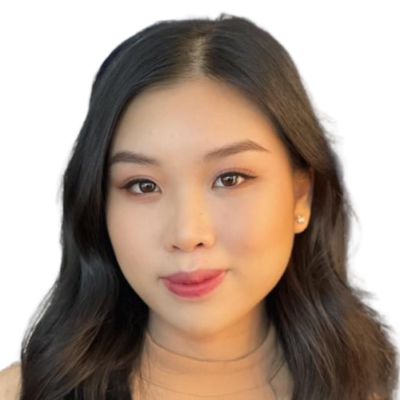 Stephanie is the editor of the Revolving Doors series. She is studying a Bachelor of Communication (Journalism)/Bachelor of Laws at the University of Technology Sydney. She was a finalist for the 2021 Walkley Student Journalist of the Year Award and the winner of the 2021 Democracy's Watchdogs Award for Student Investigative Reporting.