Financial Services | Fossil Fuels | Liberal Party | Revolving Doors
In August, 2022, explosive correspondence between James Packer and the head honchos at Nine Entertainment reveal that Peter Costello may have been working as an undisclosed Crown lobbyist. In a series of emails leaked to The Australian, Packer claims that he paid Costello, the Future Fund and Nine Entertainment chairman,  $300,000 "to lobby for me, for Crown," and that Costello's job was to "get me closer to Michael O'Brien," the gaming minister at the time. Nine has disputed these claims.
Member, Board of Guardians, Future Fund (Dec 2009-Present)
Chairman, Independent Advisory Board, World Bank (2009 – 2014)
Federal Treasurer (Mar 1996-Dec 2007)
Federal MP for Higgins, Vic (Mar 1990-Oct 2009)
Deputy Leader of the Liberal Party (May 1994-Nov 2007)
Chairman, Nine Entertainment Co. (2016 – Present)
Independent Advisory Board, World Bank (2009 – 2014)
Board of Guardians, Australian Government Future Fund (2009- Present )
Managing Partner, BKK Partners
Chair of Advisory Board, ECG Advisory Solutions [1]
1 — Lobbying firm whose clients include Exergen Coal, which specializes in so-called 'clean coal' technology. On Costello's and Alexander Downer's involvement in political lobbying, see: https://www.eurekastreet.com.au/article.aspx?aeid=35699#.WHmCpFN96c0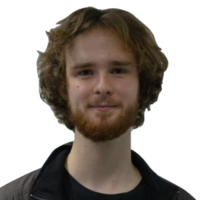 James is studying a bachelor of Communication (Journalism) at the University of Technology Sydney. He is a producer at 2SER radio and contributor at UTS's Central News.