Moves to "show cause" as plan to expel right-wing Pentecostal Brian Heath from the Victorian Liberal Party have been delayed. Thursday night's meeting was overshadowed by the resignation of deputy opposition leader Matt Bach, from the leadership team and shadow cabinet. Andrew Gardiner updates.
Bach is off to the UK and will exit parliament altogether in early 2024. A known Pesutto supporter, he had been vital in ensuring the latter's one-vote leadership win over conservative Brad Battin following the state election late last year. Bach's replacement, Evan Mulholland, is not ideologically aligned with Pesutto, insiders say.
That may mean moderate John Pesutto's days as Victorian Opposition Leader are numbered.
Pesutto faces a series of mounting challenges. With Battin making what appear to be unsanctioned media statements, and the religious and conservative right looking to bolster their presence in the administrative and parliamentary wings of the party, one of their members – Moira Deeming – has foreshadowed legal action against Pesutto, as has British anti-trans rights activist Kellie-Jay Keen-Minshull (also known as Posie Parker) following comments in March both saw as defamatory.
To date, the Victorian Liberal Party has not said if it will bankroll Pesutto's legal defence, further underlining the leader's perilous situation. Meanwhile, Heath's expulsion will be considered at the next Liberal administrative committee meeting in late September, after he responds to a "show case" letter from the party.
City Builders, the Pentecostal cult driving the Liberal Party to the far right and beyond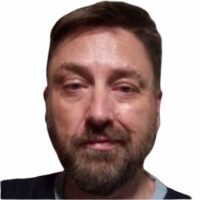 An Adelaide-based graduate in Media Studies, with a Masters in Social Policy, I was an editor who covered current affairs, local government and sports for various publications before deciding on a change-of-vocation in 2002.