Dominic Perrottet's controversial hedge fund is lending to Russia, China, Saudi Arabia and Cayman Islands. What is the NSW Premier doing funding dictators with NSW taxpayers' money? Michael West reports on the New Generations Fund.
The people of NSW are still getting to know their youngest ever premier, Dominic Perrottet. A family man, six children and one on the way, one of 11 children himself, Catholic, from the Right faction of the Liberal Party, the dependable choice of what will be, come election day 2023, the state's longest serving conservative government in a century.
But Wolf of Wall, ok, Rawson Street Epping?
The state's 8 million stakeholders are becoming acquainted with the reality that their prosperity is being gambled around such human rights standouts as Russia, Angola and Saudi Arabia.
The Guardian reported on Thursday that the NSW government was investing hundreds of millions of dollars in tax havens and authoritarian countries. Rightly, Labor shadow treasurer Daniel Mookhey pointed out it was illegal for superannuation fund managers to use debt to increase investments because it magnified risk. 
But Dom's punting vehicle is no super fund. The NSW Generations Fund (NGF) falls between the compliance cracks, the investment conventions. It does not have to report to APRA, the superannuation regulator. It has no regulator. It was established by Perrottet as treasurer in 2018; the official brief to ''lower the debt burden for future generations''.
And it would appear that Dom and co don't put much store in ESG (environmental, social and corporate governance).
MWM revealed in August Dom's risky hedge fund play was deploying taxpayers' money to punt everything from junk bonds to emerging markets sovereign debt, venture capital, and whatever.
As we observed in August, the theory behind the NGF is that interest rates are so low that NSW – specifically the fund managers from state government body NSW Treasury Corp – can get a better return elsewhere. There is something to this. Yet there is also something to the fact that markets don't rise forever, and a safer option would be to pay down NSW debt rather than go to the races.
Banks and credit agencies agree that the DRF is debt funded. That means that, as NSW is running a deficit, it is using borrowed funds to punt, the funds which belong to the people of NSW, the funds for which the government and the Premier are stewards. It also means this is a high-risk leveraged investment, so when markets tank, it will tank on steroids.
Dom has NSW Treasury Corporation (TCorp) managing the assets in NGF.
Also, TCorp the manager hires external asset managers to invest but these three – GAM, Invesco and Pinebridge. These are all reputable investors with a track record. They are also investors exposed to offshore ructions, all for instance are investors in Evergrande bonds, the large Chinese property group which has just hit the wall.
There is no cause for alarm in this. Evergrande is merely one investment, diversified among many others. And we don't know – as these three have different funds exposed to many assets – that NSW is exposed to the Evergrande default.
The key public interest question is whether NSW ought to be selling public assets – privatising and selling Transurban the right to toll Sydney motorists for 50 years – to raise money, then gearing up that money to spend on an investment spree when global market asset values are high – then gambling that money on the likes of Russia, China and even corporate junk bonds.
NGF is an umbrella fund. It controls the Debt Retirement Fund. Money from the WestConnex privatisation is going into the DRF which takes it from $15 billion to $26 billion. Perrottet pledged to use the WestConnex proceeds – not to punt in the NGF, but to pay down debt. He hasn't done that yet.
But back to those unsavoury regimes. Typically, emerging market debt investments are in sovereign debt not corporate debt which means the money going to Russia goes to President Vladimir Putin.
And is there any reason at all to go near the Saudi regime in 2021? Putting aside domestic oppression, the Kingdom's war in Yemen is notable for human rights atrocities, the worst human rights atrocities in the world in the past decade. We are already, as a sovereign nation, contributing to this human rights abuse by selling arms technology to Saudi Arabia.
Now NSW is financing them as well as selling them arms. Is anybody watching this stuff?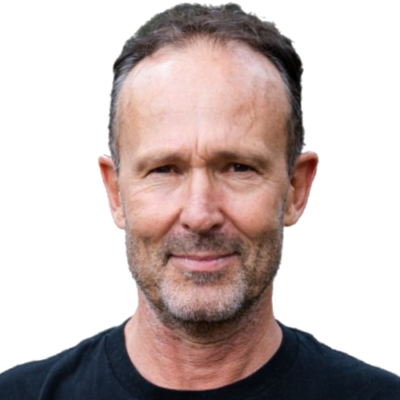 Michael West established Michael West Media in 2016 to focus on journalism of high public interest, particularly the rising power of corporations over democracy. West was formerly a journalist and editor with Fairfax newspapers, a columnist for News Corp and even, once, a stockbroker.