The visit of Penny Wong to her home town in Malaysia was a beautiful thing. The affection with which Australia's Foreign Minister is held by the people of Kota Kinabalu, in Sabah, was apparent.
We witnessed a heartwarming homecoming to match those pilgrimages some US presidents make to Ireland. But why, and especially, why now?
There are certainly issues that can be canvassed on a visit to "Kota". It's on the island of Borneo, a rainforest-rich island that has captured the Western imagination since the orang-utan established the myth of "the wild man of Borneo". Three nations occupy this island: Indonesia, Malaysia and Brunei.
The biggest topic concerning in Borneo is the environment, an area where Australia is now proudly parading its credentials on the world stage. Deforestation on the world's third biggest island is an environmental catastrophe. The logging contributes to the smoke haze that blankets south-east Asia with increasing regularity.
That's not the only thing happening on Borneo. Indonesia is building its new capital there. This cannot be good for those precious rainforests, whatever the relief the project offers residents of overcrowded Jakarta. Of course Malaysia's influence on Indonesia's domestic politics is limited, but what if Australia and Malaysia spoke with one voice on the issue and urged Indonesia to reconsider?
Better still, what if the world spoke with one voice? What about a concerted push to make Borneo a world heritage island, with no logging or planting of timber, or any damaging industry? The world would have to compensate Malaysia and Indonesia, but rich nations helping the less wealthy to preserve the "lungs of the world" will be part of the process of saving the planet anyway.
Maybe a feelgood visit to Malaysia isn't the place to raise these topics. But there is another issue. Why isn't Wong with Anthony Albanese at the NATO summit in Madrid?
As war rages in Ukraine, this summit is crucial. NATO is admitting two previously neutral nations, Sweden and Finland. The summit is being attended by Australia for the first time, along with other guests Japan, South Korea and New Zealand. We should have sent our A-team. And Wong is a better diplomat than Albanese.
Go back six months and imagine if Coalition foreign minister Marise Payne had been left off the plane. That would have (rightly) generated a media outcry. "Our foreign minister is a woman, but she is off doing a feelgood tour while the men talk men's business in Madrid. Women are second-class citizens in the Morrison government." That's not the vibe today.
The argument that leaders were not able to bring a plus-one from their cabinets doesn't wash either. This from Canada:
June 27, 2022 – Ottawa, Ontario – National Defence / Canadian Armed Forces
The Honourable Anita Anand, Minister of National Defence is in Madrid, Spain this week to participate in meetings with counterparts and to join Prime Minister Justin Trudeau at the NATO Summit. 
On June 28, the Minister will participate in the High-Level Dialogue on Climate and Security as part of the NATO Public Forum being held alongside the NATO Summit. The panel discussion is an opportunity to discuss the security impacts of climate change. 
June 29-30, Minister Anand will join Prime Minister Trudeau at the NATO Summit. In addition to supporting the Prime Minister, she will conduct bilateral meetings on the margins of the Summit. 
Wong could have gone to Malaysia at any time. "Kota" is not going anywhere.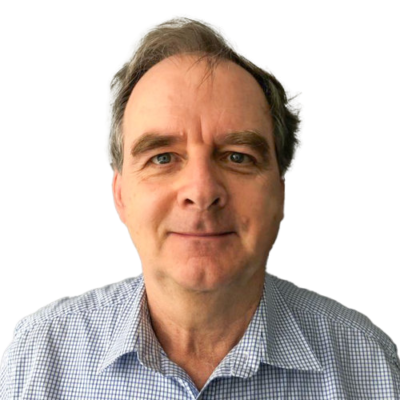 Mark Sawyer is a journalist with Michael West Media. He has extensive experience in print and digital media in Sydney, Melbourne and rural Australia.