US cereal giant Kellogg's and New Zealand milk multinational Fonterra have put the squeeze on local suppliers by stretching their payment terms out to a crushing 120 days.
Along with other multinationals such as Unilever and Nestle, Kellogg's and Fonterra already had their suppliers on 90-day terms, a punishing delay for family businesses who have to pay staff and a slew of other costs within the month.
The move to 120 days does not bode well for small business, already fed up with "being used as a bank", as one framed it. "Small business is the engine room of the economy," he said, declining to be named for fear of reprisals, "And we are bankrolling these multinationals. I've got staff, super, rent and electricity to pay: and GST and payroll tax to collect. I can't tell my staff to wait for 120 days to be paid".
Kellogg's was ducking for cover when rung for comment, its media team refusing to return calls. Fonterra issued this statement via a spokesperson:
"In 2011, we identified that international best practice was to pay vendors supplying goods and services on a 60 day global standard payment from the end of the month in which the invoice was received. Part of our 2015 business transformation was to speed up compliance to this global standard term. We have 20,000 vendors globally and 16,000 or 80% of them have had no change to their payment terms."
According to a Fonterra document seen by this reporter, however, the new terms are "1st of the month, 3 months following invoice date".
As for Fonterra's claim of "international best practice", payment terms in Europe have been moving the other way, by law. Since March 2013, the maximum delay for companies in the EU to for pay for goods and services is 30 days, unless agreed by both parties in writing, in which case it may be 60 days.
Even if it was adhering to "international best practice", as Fonterra alleges, something is wrong. Over the past decade in Australia, payment terms in some sectors have marched from 30 days to 60 days, then to 90 days.
"The little guys don't have any choice"
Terms vary by sector, and by supplier. Fashion is more efficient than packaged groceries. One rag-trade source said the norm was 30 days when dealing with Big W, Target or Just Group but Specialty Fashion Group had pushed out its terms to 60 days.
Suppliers in transport and the construction industry (a long-term offender) often take longer to pay and in the past two years mining giants Rio Tinto and BHP, bedevilled by falling commodity prices, have pushed out their payment terms.
In the supermarket supply chain however, which is dominated by retailing duopoly Woolworths and Coles, the pressure appears to be worst. Although Kellogg's and Fonterra refused to discuss the issue of payment terms for this story it is a fair bet they would sheet home the blame to the supermarkets.
There has been a price war in milk, and branded grocery manufacturers such as Kellogg's have been under consistent pressure. Woolies has been pushing out its payment terms from 30 to 60 days. It declined to comment for this story when approached last week.
The escalation in payment times imposes a drag on the entire economy. Instead of shelling out tax cuts to big business, if the government were to rein in payment terms it would surely deliver a fillip in liquidity to thousands of small businesses. Credit group Dun & Bradstreet estimates $19 billion annually is kept from suppliers beyond the 30 days.
Research by UK finance company MarketInvoice earlier this year found Australia the worst offender for late payments in its global survey, even ranking behind Mexico.
http://info.marketinvoice.com/hubfs/The_State_of_Late_Payment_MarketInvoice_2016.pdf
Interestingly though, the latest figures from Dun & Bradstreet for July show trade payment times remain near their historical lows, although they did tick up in the second quarter of the year.
http://dnb.com.au/article-tpa-payment-times-climb-after-record-lows.html#.V53Ow5N95p-
There appears to be a disparity between the D&B data and what small business organisations are hearing from their members. Australian Small Business and Family Enterprise Ombudsman Kate Carnell said last week late payments and extended payment times were putting increasing pressure on small business and she had increasingly fielded complaints about big businesses extending terms.
"The escalation in payment times imposes a drag on the entire economy"
"Fundamentally, the dilemma for Australia is that we have duopolies, very large companies, and their market power is such that the little guys don't have any choice (but to accept delayed payment terms)," she said.
Who are the winners from this "procurement" ruse? Fonterra and Kellogg's will no doubt enjoy higher profits by holding money for longer with the banks; and the banks themselves will sell more high-rate overdraft facilities to struggling small businesses.
When Woolies moved to stretch their payment terms earlier this year from 30 to 60 days, one analyst estimated that, as they sold product on average 22 days after they took possession of it, they got to use the cash for an extra 38 days.
When Rio Tinto moved to double the length of its payments to suppliers from 45 to 90 days earlier this year, a fierce backlash from suppliers and ensuing political pressure forced the company to renege.
What is needed from small business peak bodies is a register of company payment terms. It is only when such things are made public, as was the case with identifying (or "naming and shaming" as detractors like to call it) specific multinational tax avoiders, that there was a concerted political response. All that is needed, in other words, is a list.
As suppliers are loath to talk publicly, and as different companies have different suppliers on different terms, it is too easy now for big companies to get away with exploiting their smaller suppliers as a free bank.
Please email [email protected], tweet @MichaelWestBiz or Facebook @michaelwest.journo with the latest on payment terms. Let's build that database.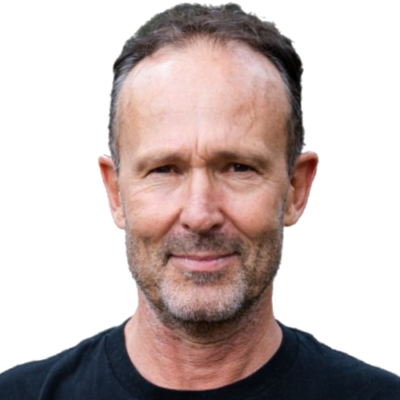 Michael West established Michael West Media in 2016 to focus on journalism of high public interest, particularly the rising power of corporations over democracy. West was formerly a journalist and editor with Fairfax newspapers, a columnist for News Corp and even, once, a stockbroker.