Silver membership, gold standard consideration. Some might call it an alliance of convenience. It's certainly looks like a cosy relationship between the media giants and the Liberal Party, writes Stephanie Tran.
Political party memberships are an open secret within Australian politics. Year after year, corporations pay top dollar to become members of the major parties and get access to exclusive events where they cosy up to ministers.
Unsurprisingly, none of this is publicly disclosed and the subject appears to be incredibly touchy for the major parties as they dodged our multiple requests for comment.
Once again, the big four, the banks, lobby groups and the biggest industry players lined up to pay their dues to political party coffers. Even media companies got in on the action with Network Ten and the Nine Network each paying $27,500 for silver memberships to the Liberal Party.
In 2019, Nine came under fire for a now infamous $10,000-a-head fundraiser for the Liberal Party at their Sydney headquarters. Since the 2015-16 financial year, Nine has donated $213,706 to the Liberal Party and $139,963 to Labor. The Liberal Party did not disclose the $27,500 contribution from Nine despite exceeding the $14,300 disclosure threshold.
Perhaps succumbing to scrutiny over its "Independent. Always." maxim, Nine has opted out of future memberships to the major parties.
In a statement provided to Michael West Media, a spokesperson for Nine said the following:
"We are no longer a member of the Australian Business Network. That donation related to the previous year membership and paid in that timeframe prior to the decision we took to no longer be members of those organisations. We were previously members of the business forums for the Liberal party and the ALP. We are not involved in hosting fundraising functions for any political party. The decision was taken by our former CEO Hugh Marks."
Network Ten did not respond to a request for comment.
Love Island Australia: Nine Entertainment chairman Peter Costello dunks Hugh Marks
Who were the top members?
The Australian Stock Exchange (ASX) and Wesfarmers were both platinum members of the Liberal and Labor parties, contributing $110,000 to each side. The other platinum members of the Liberal Party were PWC Services and Manderrah Pty Ltd, a company run by Will Vicars, the chief investment officer of Caledonia, an investment management firm with offices in Sydney and New York.
Alliances of convenience
We know these companies are paying to have access to the decision makers within our government but what is particularly egregious is that none of this has to be disclosed.
In the 2020-21 financial year, weapons manufacturer Raytheon gave $62,000 to the Liberal Party and $43,900 to the SA Liberal Party. Raytheon did not submit a donor return despite surpassing the $14,300 donation disclosure threshold.
When asked by Michael West Media if Raytheon had breached the disclosure legislation by failing to submit a donor return, the Australian Electoral Commission (AEC) provided the following response:
"The Liberal Party of Australia and the Liberal Party of Australia (S.A. Division) classified the amounts received from Raytheon Australia in their 2020-21 disclosure returns as 'other receipts' and not gifts. A person or entity that makes one or more gifts to a political party totalling more than the disclosure threshold during a financial year must lodge a donor return with the AEC."
Essentially, Raytheon was not required to disclose their contributions to the Liberal Party as they did not fall into the definition of "gift" under the Commonwealth Electoral Act. Under the act, a donation or "gift" is defined as:
"any disposition of property made by a person to another person, being a disposition made without consideration in money or money's worth or with inadequate consideration, and includes the provision of a service (other than volunteer labour) for no consideration or for inadequate consideration"
Membership fees and event tickets do not fall under the definition of gift as there is adequate consideration in these transactions i.e. the companies pay for memberships/event tickets and in return they get a seat at the table. Ironically, the fact that these companies are getting something in return means that their contributions don't fit the definition of "gift" and hence don't have to be disclosed. This is a huge oversight that enables millions of dollars in political donations to slip under the radar.
Go, ScoMo go: Morrison coalition beats Harvey Norman for biggest ad spend, even before election
The AEC maintained that it was doing its best to address breaches of disclosure regulation.
"The AEC undertakes a regular program of compliance reviews that examines a sample of disclosure returns lodged with the AEC to determine whether a person or entity has complied with their obligations under Part XX of the Electoral Act. Additionally, the AEC undertakes donor-discrepancy analysis to identify possible errors between annual returns lodged by donors and political parties."
Although the AEC do their best to uphold integrity within the electoral process, current donations legislation contains numerous loopholes that enable political parties to obscure the nature of their donations.
As the election approaches and we bid a none-too-fond farewell to a parliament that failed to establish an integrity commission, it's clear that the dollars are doing the talking. And few of the big players in politics, business and media seem to be keen for substantive reform.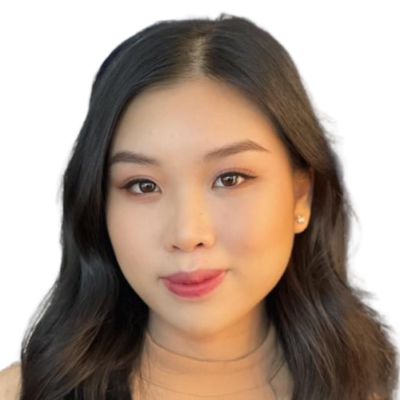 Stephanie is studying a Bachelor of Communication (Journalism)/Bachelor of Laws at the University of Technology Sydney. She has a keen interest in public interest investigative journalism and is president of the UTS Journalism Society. As cadet reporter at MWM, she has built our database of grandfathered companies and their political donations.