Opening statement to the Senate Select Committee on the Future of Public Interest Journalism by Michael West, principal of independent journalism website michaelwest.com.au.
Media coverage of important issues of public interest has already been damaged by the thousands of experienced journalists who have left mainstream media over the past ten years.
With newspaper industry revenues still declining at more than five per cent a year, this decimation of tradition media is likely to continue. The upshot is that important issues are not receiving the coverage they deserve, and what coverage they are receiving is often compromised by the media's increasing reliance on diminishing revenues from large advertisers.
New media has taken up some of the slack in exposing matters of public interest but coverage is disparate, often unreliable and regularly subject to manipulation.
While supply is challenged, there is significant demand for quality independent journalism. Since starting michaelwest.com.au a year ago, we have experienced strong audiences and public support for investigations into the likes of multinational tax avoidance.
There is as yet however no reliable business model to fund journalism and my personal experience is testament to this.
I was in the fortunate position of already having a rusted-on audience, 20 years of experience as a journalist and a redundancy cheque to plunge into a start-up venture. Others are not so fortunate.
In light of Australia's draconian defamation laws and the threat of being sued, in order to continue as an investigative journalist, I have had to put my home and the financial security of my young child at risk. There are serious disincentives to pursuing public interest journalism.
Meanwhile, lobby groups acting for powerful corporate interests have never been more numerous or better funded.
RECOMMENDATIONS:
1. Defamation law reform.
In Australia journalists can be sued whether a story is true or not. The costs of paying lawyers and defending lawsuits are prohibitive. Law firms are shutting down bloggers. Even the threat of litigation is often enough to deter journalists from writing the truth.
In the US, it is far harder to sue journalists. The bar is higher and requires evidence of malice on the part of the journalist rather than claims of reputation damage.
2. Charity status.
The Inland Revenue Service in the US presently provides tax deductibility for not-for-profit media organisations. If lobby groups can attract tax deductions via Deductible Gift Recipient status (DGR), it is fair that independent media enterprises – which have no political affiliations but act in the public interest -also merit DGR status.
3. Google and Facebook.
These two multinational companies now soak up the bulk of the advertising dollars which used to fund the mainstream media, yet they pay very little tax. Google even avails itself of R&D tax breaks. The Tax Office is now clawing back revenue from these companies which has been previously funnelled offshore, yet more needs to be done to capture revenue and perhaps reallocate revenue into public interest media.
4. Government and corporate transparency measures.
Freedom of Information laws need to be improved to make it easier for citizens to hold public institutions accountable. Political donations disclosures should be made when the donation is made. Political parties should file detailed General Purpose financial statements so the public can see how politics is funded. It is vital to public confidence in government, and therefore the effectiveness of government, that there is visibility about the influence of corporations and wealthy private individuals on pubic policy.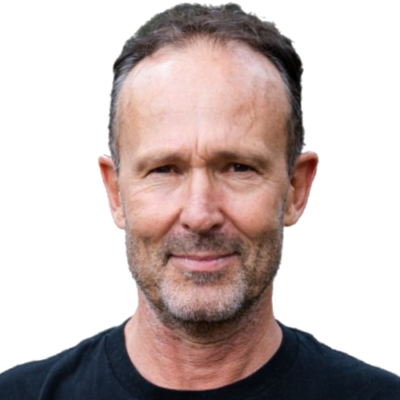 Michael West established Michael West Media in 2016 to focus on journalism of high public interest, particularly the rising power of corporations over democracy. West was formerly a journalist and editor with Fairfax newspapers, a columnist for News Corp and even, once, a stockbroker.