Entirely dominated by old white Anglo-Irish men, the club poker machine industry fails basic corporate governance standards. Michael West reports the latest investigation of NSW clubs.
The most predatory industry in Australia, club poker machines, is also one of the industries most dominated by old, white men.
Clubs claim to be at the heart of community, yet community donations make up a tiny 2 per cent of the $11.5 billion in pokies profits made by the top 25 clubs alone over the past decade.
They claim to adhere to "Responsible Gambling" yet push free alcohol to addicted pokies clientele.
They claim high corporate governance although, as this investigation of the top 25 clubs in NSW demonstrates, there are literally hundreds of failures by the richest clubs to comply with the Corporations Act and modern corporate governance standards.
Diversity: gender, age, ethnicity
The number of women on boards stands at just 8.3 per cent of the 191 directors surveyed.
ASX 200 companies show female representation at 30 per cent.
139 of the 175 male directors are either bald or with significant grey hair indicating men in their sixties, seventies and older.
Directors' names indicate the vast majority are of Anglo-Irish descent.
Pokie Profits Investigation: clubs put executive pay, the state and empire building before community service
Our analysis shows that in 2019 there were 191 directors in total of which 175 appear to be male and just 16 appear to be female. That is, just 8.3 per cent of directors are women in a sector which raked in $11.5 billion in poker machine revenue alone over the past ten years.
These numbers are based on website searches. Based on the clubs' 2017 annual reports, 179 of the total of 195 directors were men.
Thirteen of these largest clubs in NSW had no women directors at all. And things have barely changed in ten years. The number of women on boards in 2008 stood at 15. Of the 25 clubs, 14 had no women directors. That represents an increase of just one woman director in a decade for the top clubs in NSW.
Readers can speculate as to the reasons for this paleolithic approach to corporate governance. It is fair to say that many of these clubs have their roots in male institutions such as rugby league, ex-servicemen and Catholic communities yet, as demonstrated in our series of investigations, they have lost touch with their roots, now consumed by empire building bankrolled by pokies riches.
Bear in mind the state government also takes about one quarter of the pokies billions in tax and has done very little to improve the conduct and governance of clubs or minimise gambling harm.
It is also fair to say that the clubs are behind the times when it comes to the place of women in society. And it is fair to speculate that their approach to operating the rapacious industry of poker machines might be tempered by having more women represented in management.
Licked and loaded: how much are clubs pushing free grog on pokies players?
Despite their protestations of good corporate governance, the Australian Institute of Company Directors (AICD) notes that almost 30 per cent of directors on ASX-listed companies are female. That compares with 8 per cent in clubland.
Of the top 200 ASX companies, there are only five boards, or 2.5 per cent (compared with more than 50 per cent) which still don't have any women directors.
There are only five top ASX boards which still don't have any women (2.5 per cent of companies) compared with more than 50 per cent of top NSW clubs, which are also public companies.
These include clubs with billions in revenue between them such as Penrith, Canterbury League Club, Bankstown Sports, Rooty Hill RSL, Cabra-Vale Diggers, South Sydney Juniors, Western Suburbs League Club, Dee Why RSL and Liverpool Catholic Club.
Our analysis of age was based on directors' photos and names. Some 139 of the 175 men directors are either bald or grey – not flecks of grey but significantly grey.
In short, the clubs are run by a bunch of old white men whose names reflect a dominant Anglo-Irish ethnic heritage.
Concentrated power
Another trend evident in the public disclosures for these clubs is a concentration in the power-base. Canterbury League Club for instance used to have 8 directors 2008 but is now down to 6, so their are fewer voices presiding over the governance.
There are anomalies. Parramatta Leagues Club (was run by administrator) has just one director and regulation has seen some boards with too many directors reducing numbers.
However, the likes of Mingara – which used to have 9 directors but now has 6, Dooleys' Catholic Club – was 9, now 6, and Canterbury League Club, from 8 to 6 – indicate cabal-like characteristics.
Clubs in NSW, given their size, their financial muscle and their rhetoric, exhibit poor corporate governance standards.
The investigation found dozens of breaches of the Corporations Act, many of them admittedly technical, but the overall pattern was telling.
The AICD says chief executives should not be company secretary too. Neither should the company secretary report to the CEO; he or she should report to the board. It is an important principle of internal controls that the company secretary – who manages legal affairs and compliance – not be captured by executive management.
Yet, in all 25 clubs the CEO is also the company secretary. How likely is it that the CEO would report himself to the board, unless he (and we use the male gender advisedly in the case of clubs) felt his inappropriate behaviour would be discovered?
According to the AICD, the company secretary is the governance specialist. Clubs as public companies are legally required to include details of in the directors' report of the "qualifications and experience of each person who is a company secretary of the company as at the end of the year" (Corporations Act S300 (10)(d)).
Yet 23 out of 25 clubs don't do this. There is therefore a 92 per cent fail rate by the largest clubs in Australia when it comes to obeying the law. Bear in mind that the Corporations Act also requires that public companies comply with accounting standards. In the case of the big clubs, many are failing to do this.
North Ryde RSL community Club Ltd is a stand out. It has repeatedly refused to comply with the accounting standard for revenue in its general purpose financial reports including for 31 December 2017.
Only half of the clubs surveyed bother to mention poker machine revenue or break it out despite this being by far the biggest income source for clubs.
Many use the euphemism "rendering of services" to describe poker machine revenue. Clubs render services to problem gamblers in a manner reminiscent of a pickpocket rendering services to its victims. Like Lord Voldemort, the clubs dare not speak the name of the vast bulk of their income. Only 12 of 25 clubs actually use the words poker machines when describing their revenues. How can that be true and fair?
There are myriad other breaches and governance irregularities, and many more failures to comply with modern governance norms and reasonable disclosure. Set out below is some free technical advice for Clubs NSW and their biggest members:
Irregularities
Bankstown Sports Club: KMP (key management personnel) are described as excluding directors; KMP compensation is not disclosed in financial reports 2008 – 2012.
Rooty Hill RSL Club Limited: late filing of its annual financial report with ASIC every year 2015 to 2018.
Canterbury League Club Ltd: change in accounting policy 2015 for loyalty points not sufficiently explained.
Commercial Club (Albury) Ltd: annual financial reports unavailable on website.
Penrith Rugby League Club Limited: 2008 statement of cash flows has $2.3 million addition error or unexplained cash loss.
Mt Pritchard & District Community Club Limited (Trading as Mounties): employee benefits expense not disclosed; Poker machine duty not disclosed; expenses not properly classified; donations not disclosed; cash flow statement for 2010 omitted proceeds from investments of $4.9m and understated the cash balance at the beginning of year by $1m.
Dracula Time: new pokies stats show community benefits are a mirage
This investigation and accompanying corporate search charges have been funded by the Alliance for Gambling Reform, which included the retention of an accounting specialist.
Public support is vital so this website can continue to fund investigations and publish stories which speak truth to power. Please subscribe for the free newsletter, share stories on social media and, if you can afford it, tip in $5 a month.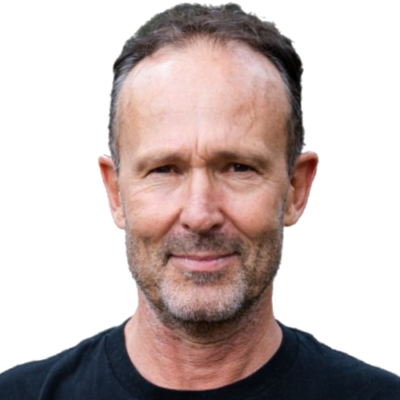 Michael West established michaelwest.com.au to focus on journalism of high public interest, particularly the rising power of corporations over democracy. Formerly a journalist and editor at Fairfax newspapers and a columnist at News Corp, West was appointed Adjunct Associate Professor at the University of Sydney's School of Social and Political Sciences. You can follow Michael on Twitter @MichaelWestBiz.