A Maserati-driving entrepreneur and his exciting new property play have reeled in Stockland and Mirvac, and a posse of media and investment bankers, but is all as it seems? Michael West checks out the proposal to float Bricklet on the sharemarket.  
It's a tried and tested formula. An investment banker is trying to raise money, suddenly a story drops in the Australian Financial Review to create the buzz. And it's not hard to create a buzz around an "exciting" new property play.
So it was that two days before Christmas 2019 came this drop marketing the idea that if you can't afford a house you can still afford a bit of a house and buy into Australia's property market: 
"We've set the global agenda again by expanding Torrens Title into tradeable and liquid assets of property, similar to stocks in listed companies," declared Giuseppi Porcelli, the colourful entrepreneur behind the proposed float of Bricklet on the ASX. The self-described "entrepreneur, visionary, innovation evangelist", Porcelli controls Bricklet via his venture capital company Lakeba in the Sydney beachside suburb of Manly, where he also moors his luxury motor yacht.
"Bricklet presents an opportunity to explore fractional home ownership models, helping to make property more accessible, and we're excited to be a part of it," Stockland chief executive Mark Steinert told the AFR.
Now Bricklet is back again, having another lash at a capital raising, and the PR is flowing thick and fast.
"A marketplace really; a marketplace for property fragments … so you can buy and sell these smaller pieces of property," Bricklet chief Darren Younger told the host of an investment show. Younger and his boss Giuseppi Porcelli have pulled some impressive corporate names into their start-up ventures in the past, even attracting US retailing leviathan WalMart to get briefly involved with their Shelfie venture.
Yet, while investors never seem to make much money, if any, Porcelli appears to do very well personally. 
Getting hard-nosed property giants Stockland and Mirvac into Bricklet is merely the latest sales coup for the charismatic Porcelli but the patience of his investors is wearing thin, even to the point of a Supreme Court of NSW action this week where some disgruntled investors are seeking access to financial information.  
Ocean views … really?
An investigation by Michael West Media has found irregularities at Bricklet.
Bricklet is targeting new young investors who can't afford a house but are keen to buy into the razzle-dazzle of the Australian property market. Investment bankers call the Bricklet business model "fractionalisation", that is, buying and selling a fraction of a property, and the model has been about for some time. Take BrickX, where you can buy "bricks" for as little as $34 apiece.
The difference with Bricklet is that buyers can actually own the title to the property, a fraction of it at least, rather than receiving a unit in a trust which actually holds the title, or a complex financial instrument. Property not paper. And that is what has lured Stockland and Mirvac, title.
The rub is that the big property duo are now ducking for cover, just as Bricklet urgently ramps up its marketing efforts to raise money from investors with a view to a share market float.
Both property groups have declined to respond in detail to the following questions for this story over Bricklet's marketing and financial structure. The questions:
"Please see attached marketing materials for one of Bricklet's properties [picture left]. It shows an ocean view which is impossible given the location of the property. Is the company aware of alleged false advertising by Bricklet, and of questionable corporate tactics?
"The property in question, Porteno on Whistler St in Manly, is not yet finished. The apartment is on the 2nd floor.
"How can Bricklet offer this property when it is not yet finished and there is no strata plan registered? There is no title to provide to a Bricklet purchaser therefore.
"The image used to promote the apartment would appear to be taken from the 6th floor (views) not the 2nd floor."
"Thanks for your email," said a spokeswoman for Mirvac. "This is a matter for Bricklet to comment on. Mirvac is a minority investor and has no involvement in the management of the company."
"In 2019, Stockland made a minority investment in Bricklet as part of a seed funding round. We are not involved in the day-to-day activities of the entity," replied a spokeswoman for Stockland.
Bricklet did not respond to questions put to both Darren Younger and Giuseppi Porcelli.
To float or not to float?
Raising money in this market is a Sisyphean task for any company. Hammered by rising interest rates, the ASX is bound for bear market territory and, as for the property market, the outlook gloomy. The AFR predicted over the weekend that residential property could plunge 30%. 
So Bricklet's chances of succeeding in its capital raising are not high, particularly as an investigation by MWM has found investors are being offered property which doesn't actually have title, at least yet, and they are advertising property which purports to have ocean views, but doesn't.
Searches with the corporate regulator ASIC show a company called Nightfire Technologies Pty Ltd is owned by Bricklet chief executive Darren Younger. Nightfire had purchased the Porteno property displayed above which is now listed on the Bricklet platform. Although the property has been purchased however, it has not yet settled as it has been purchased "off the plan" and therefore there is no title to offer the Bricklet buyers.
Younger was asked whether Nightfire was making a profit on the conversion of the property to Bricklets and whether that presented a conflict of interest. We received no response.
A number of Lakeba investors were contacted for this story. One told MWM that there were no happy investors in Giuseppi Porcelli's various ventures. "Lakeba has never held a general meeting of shareholders in 9 years. There are issues of corporate governance and transparency. Although Darren Younger is the CEO, Bricklet is clearly controlled by Porcelli and despite his shareholders never receiving a distribution from any of the three 'exits' claimed on the Lakeba website, he continues to lead an enviable lifestyle".
Porcelli was invited to identify happy investors in any of the Lakeba ventures. As of the date of publication of this story, we have received no response.

Under Bricklet's revised proposal to investors, the property platform is valued at $60m and Bricklet is attempting to raise $10m from investors with a view to a share market float.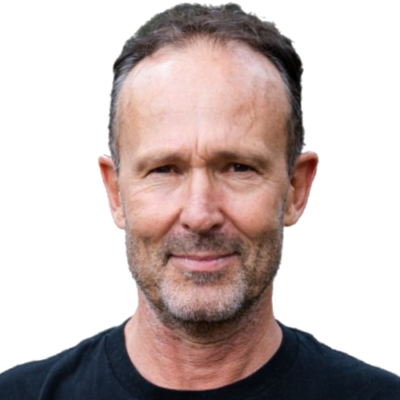 Michael West established michaelwest.com.au to focus on journalism of high public interest, particularly the rising power of corporations over democracy. Formerly a journalist and editor at Fairfax newspapers and a columnist at News Corp, West was appointed Adjunct Associate Professor at the University of Sydney's School of Social and Political Sciences.