Doubts have been raised about the long-term viability of two of the world's most-celebrated and most-studied offshore carbon capture and storage (CCS) projects, raising new concerns over hefty government subsidies for the controversial method of removing carbon from the atmosphere. Zacharias Szumer reports.
Supporters of CCS, and even some of its critics, cite the projects in Norway, Sleipner and Snøhvit, as evidence of best practice. But a new report by the independent Institute for Energy Economics and Financial Analysis (IEEFA) finds "the security and stability of the two fields have proven difficult to predict", noting that carbon injected under the sea at supposedly safe levels is rising toward the surface faster than expected. 
The report said that only three years after C02 began to be stored at Sleipner, it had unexpectedly risen from a lower-level injection point to a shallower level. In 2010, the pressure within the CO2 deposit area at Snøhvit experienced a rapid increase to "concerning" levels, a year and a half after the commencement of injections. 
"A geological structure thought to have 18 years' worth of CO2 storage capacity was indicating less than six months of further usage potential," the report said.
The two projects have been praised by oil and gas industry executives as underscoring the viability of CCS. Earlier this year, Meg O'Neill, the CEO of Woodside and chair of the Australian Petroleum Production & Exploration Association (APPEA), explicitly praised the Sleipner project as proof that CCS is both feasible and necessary.
WA Carbon Fiasco: Pilbara plant to blow more CO2 than Safeguard Mechanism will save
Environmental groups and the Greens have been long-time critics of CCS and the massive subsidies to the industry. A May 2023 report by The Australia Institute estimated that the federal government will provide $141.1 million over 10 years to assist CCS projects, despite moves by the Albanese government to end direct federal subsidies. 
Labor appears divided on CCS. Federal Resources Minister Madeleine King earlier this year praised the method as the "single biggest opportunity for emissions reduction in the energy resources sector" and talked up that "scope to dramatically scale up Australia's offshore CCS capability".  But Industry Minister Ed Husic has publicly expressed doubts about the technology. 
Labor has stripped $250 million in subsidies from carbon capture and storage projects, saying that the private sector was better equipped to finance the projects. Santos CEO Kevin Gallagher responded by saying that Australia was "out of touch and falling behind the United States", which has allocated $US10 billion (AUD$15.6 billion) in grant funding and tax credits of $US85 per tonne for every tonne of CCS developed. Ms O'Neill has expressed similar sentiments.  
The Nordic Model?
Sleipner and Snøhvit have been in operation since 1996 and 2008, respectively, and have been subject to more subsurface study and monitoring than nearly any other place on Earth. Reportedly, over 150 academic papers have been published on them. 
The author of the IEEFA's report Grant Hauber said that "extensive, repeated study, using the most modern methods, and with data assessed by the best scientific minds, did not provide clarity on subsurface conditions or prevent the unexpected from happening."
C02 sequestered underground as part of the CCS process needs monitoring for centuries to ensure it doesn't re-enter the atmosphere. However, the report says that the two Norwegian projects "cast doubt on whether the world has the technical prowess, strength of regulatory oversight, and unwavering multi-decade commitment of capital and resources" to keep C02 permanently sequestered.
Then there is the question of how much money Norway has plunged into these projects above and beyond normal build and operate costs.
Lessons for Australia
CCS involves capturing CO2 at the source of emissions and then transporting and injecting it into underground geological formations.
At a cost of more than $3 billion, the Gorgon CCS project on Barrow Island off WA is the largest CCS project in the world. The project is operated by Chevron, with ExxonMobil, Shell and three smaller Japanese gas producers as partners. It aims to capture at least 80% of the CO2 from the gas produced at the site and inject it two kilometres below ground.
However, Gorgon has consistently failed to achieve its targets since it was launched in mid-2019. In 2022 it was reported that, in the previous year, Gorgon had injected 2.26 million tons of C02 underground, well short of its annual target of 4 million tons.
In material circulated along with the new IEEFA report, Hauber said that Gorgon "has demonstrated that even access to capital, technology and knowhow is no guarantee of success. The project's repeated inability to meet its targeted capture rates, despite government permits requiring it to do so, show the challenges and lack of reliability CCS can throw up."
"Despite the unsolved problems at Gorgon, oil and gas producers are seeking to add similar projects of similar scale across Australia. They can offer no better guarantee of performance than that of Chevron," Hauber said.
Santos, Exxon, Woodside
Santos is building a CCS project at its Moomba gas plant in South Australia and ExxonMobil is seeking to start CCS in the Bass Strait in the next few years. A joint venture between TotalEnergies, INPEX and Woodside is seeking to develop a CCS project off the northwest coast of Australia.
The new IEEFA report says that there are now nearly 200 proposed offshore CCS projects worldwide, many of which are far larger than the two Norwegian projects. 
In a statement to MWM, APPEA's Chief Executive Samantha McCulloch said:
"The Sleipner and Snøhvit projects in Norway add to the significant body of evidence that demonstrates that CCS is a proven technology that can deliver safe, permanent emissions reductions.
It is this body of evidence that supports the International Energy Agency, the Intergovernmental Panel on Climate Change, and others' positions that CCS is a critical component of the pathway to net zero."
This article was updated on June 15 at 8.50 am.
Carbon Capture's Epic Fail: giant Gorgon gas plant goes 'phut'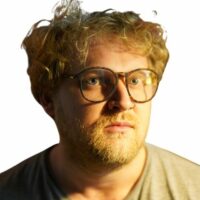 Zacharias Szumer is a freelance writer from Melbourne. In addition to Michael West Media, he has written for The Monthly, Overland, Jacobin, The Quietus, The South China Morning Post and other outlets.
He was also responsible for our War Power Reforms series.