Fossil Fuels | Labor | Revolving Doors
Federal Minister for Immigration & Ethnic Affairs & Minister Assisting the Prime Minister for Multicultural Affairs (Mar 1993-Mar 1996)
Federal Minister for Administrative Services (Apr 1990-Mar 1993)
Federal Minister for Consumer Affairs & Minister Assisting the Treasurer for Prices (Feb 1988-Apr 1990)
Senator for South Australia (Jul 1981-Jun 2005)
Shadow Minister for the Environment & Heritage (Oct 1998-Nov 2001) Shadow Attorney-General & Shadow Minister for
Justice (Mar 1996–Oct 1998)
Founding Director, Bespoke Approach (2008-present) [2]
Chairman of Directors, Nuturf Australia P/L & Envirogreen P/L
Director, Wondertreat Australia P/L
Director, Ecofertiliser P/L
Advisor, Australian Hokkien Association
Director, Australian Maritime & Fisheries Academy Board
1 — https://www.smh.com.au/national/nsw/csg-industry-hires-wellconnected-staffers-20150515-gh2rg3.html; https://www.businessinsider.com.au/10-former-howard-government-politicians-who-moved-into-the-lobbying-industry-2014-3; http://parlinfo.aph.gov.au/parlInfo/search/display/display.w3p;query=Id%3A%22handbook%2Fallmps%2Fxe4%22;querytype=;rec=0.
2 — A lobbying firm which has acted on behalf of Santos, Woodside Energy, Petrochina, Xstrata, Arrium Mining & Materials, Nyrstar N.V., Powercor Australia, Huawei Technologies and Fosters. The company is jointly owned by Nick Bolkus, former Liberal Foreign Minister Alexander Downer, Ian Smith (former political advisor) and Andrew Butcher, former Senior Vice-President of News Ltd. According to journalist Matthew Knott, Bespoke has won some major lobbying victories for its fossil fuel clients: "Xstrata, alongside BHP and Rio Tinto, is a chief beneficiary of the Gillard government's watered down mining tax. The Swiss mining giant has also won environmental approval for its Wandoan coal project, planned to be the biggest coal mine in the Southern Hemisphere. As for PetroChina, it gained government approval last year for its $3.5 billion joint takeover of Arrow Energy Limited, Australia's biggest coal seam gas developer." See: https://web.archive.org/web/20150414193128/http://www.thepowerindex.com.au/lobbyists/ian-smith; http://www.smh.com.au/federal-politics/political-news/charming-army-with-links-to-party-hqs-20130405-2hc2e.html.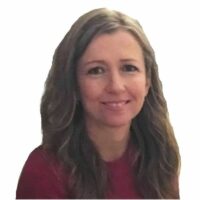 Simone Marsh was a senior environmental analyst with the Queensland Co-ordinator General. After filing her report on the environmental effects of the proposed LNG industry in June 2010, she walked out of her job and was not heard of again in the media until she testified as a whistleblower at the Queensland government parliamentary inquiry into Queensland government administration of Commonwealth government affairs in November 2014.