For most, Easter is a time for rest and renewal. For Rupert Murdoch's News Corp it is a time to keep shaking the pom-poms for the Coalition and thrashing Labor.
At least Nine's mastheads SMH and Age ran on the Coalition's mega-pork this morning; some $55bn in public money being spayed about to buy votes. For their Murdoch peers in the media duopoly, there was no such attempt at balance; they were still pinning their ears back with inflated claims, "Labor's jobs plan to cost billions". Like their fallacious Darwin Port and Tasmanian loggers coverage this week, the fear-mongering over jobs was not based on any substance.
Substance is not their strongest suit. Going into week two of the campaign, Albo's starts again with the large handicap of a Coalition-subservient media cheering on incumbent Scott Morrison.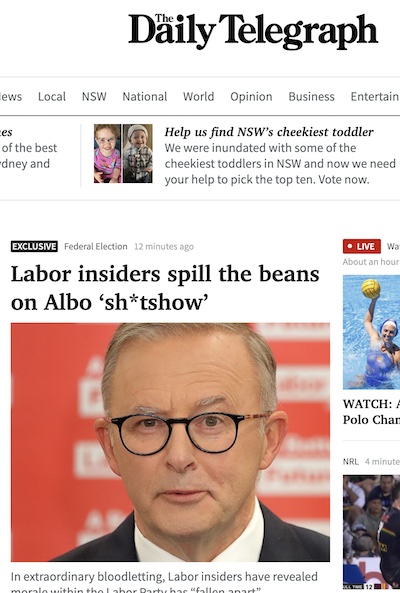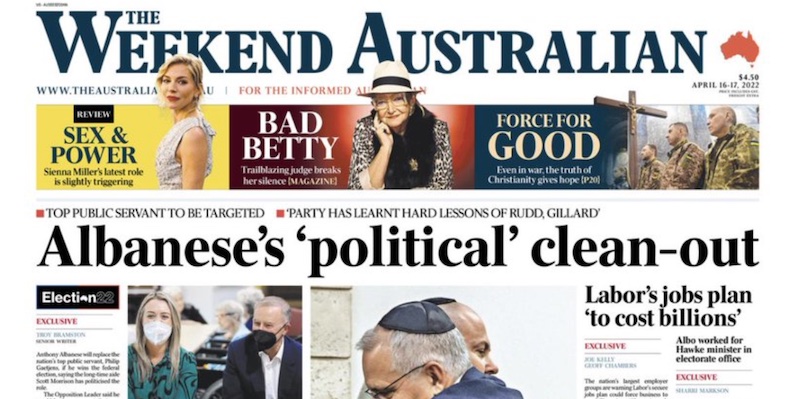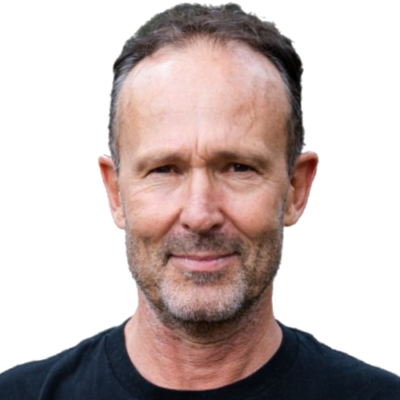 Michael West established michaelwest.com.au to focus on journalism of high public interest, particularly the rising power of corporations over democracy. Formerly a journalist and editor at Fairfax newspapers and a columnist at News Corp, West was appointed Adjunct Associate Professor at the University of Sydney's School of Social and Political Sciences.