How US billionaire Rupert Murdoch managed to scotch The Voice for Australia's indigenous then pretend not to take the credit. Michael West on the successful politics of fear-mongering.
Both Anthony Albanese and Peter Dutton agree; we all need to "move on"! Australians need to "move on" from the Voice. And so it is that we have unity, we have consensus on "moving on". 
US billionaire Rupert Murdoch is keen for Australians to move on too. Indeed the American mogul's Australian media division has spearheaded Australia's "move on" coverage; so any day now we can expect them to move on as well. But not quite yet.
Today, Murdoch's Australian-government subsidised national broadsheet The Australian and its gallery of old-white-men have anointed Jacinta Price, the face of the No campaign, as the "voice of her people". As 80% of indigenous Australians – or thereabouts – voted "Yes", this is confusing. Are not "her people", Murdoch's News Corporation and the IPA? Let's not forget Warren Mundine; Warren is moving on too … no doubt to higher duties in the Murdoch eco-system.
In any case, Peter Dutton moved on in more ways than one. Yes he had quickly moved on to scare-mongering over Israel but on Monday, the Voice of Rupert in Canberra, as anointed by Rupert, executed a spectacular backflip on his promise to hold a second referendum. 
The Guardian Australia – which is no doubt in agony trying to move on, said "Peter Dutton has dramatically walked back his offer to symbolically recognise Indigenous Australians in the constitution, declaring Australians are "over" referendums after the voice poll".
"Look, all of our policy … is going to be reviewed in the process Kerrynne and Jacinta will lead now". The public is "over it". No doubt … but how about the "all our policy" bit? Peter must have been referring to the one policy which the Liberal Party actually has, tax breaks for older Australians who go "fruit picking".
Yes to moving on from No, yes to fruit picking
It may be a lonely and singular policy, but it has a compelling wisdom for older Australians struggling with the cost of living. They can go fruit picking this summer and … just die. Cost of living – zero. Job done. Oh wait, they are our readers.
No matter, Peter might have a pathological fear of policy but he has Rupert to do the fear caper.
While allegedly poised to move on any day now, Rupert's mob and other fossil media have penned the inevitable stories about why the No vote was a success. Displaying their usual almost congenital talent for ignoring the elephant in the room, they entirely missed the story; and that is that their own puppet-master Rupert, and their very own campaigning for the No camp, was the most powerful weapon in defeating The Voice.
News Corporation, following its xenophobic fear-mongering which delivered Brexit in the UK – and redneck fear-mongering which delivered Donald Trump the White House – brought the No vote home.
It is a resounding endorsement of the efficacy of negative campaigning. Fear and misinformation work. Against all odds, they scraped Scott Morrison over the line in the 2019 Election; spreading fear over franking credits and other tax reform which might hit the voter hip-pocket.
Fear vindicated, fear a winner
And so it is that we can be certain of Australia's political future now. Fear. Thanks to the No victory and the three-year election cycle, the next campaign has begun and, thankfully for Camp Rupert, the war in Israel has bobbed up and Peter and Rupert's News Corp footsoldiers have seized the opportunity to fear-monger about babies being beheaded and Albo and Penny Wong being weak on terror.
They tried to get a war going with fears about China but the tragedy in Israel will do; there is more than enough fear and hatred to work with there.
For its part, Labor needs to move on too; move on from News Corporation. Albo needs to "do a Dan" and go straight to the people. To the immense chagrin and daily malice of Rupert's Herald Sun and Sky News, the former Victorian premier ignored the fossil media and went straight to the people via social media. Then he suddenly bowed out of politics on his own terms.
Do a Dan, Albo, drop the Stockholm Syndrome
But here's Albo, his Treasurer Jim Chalmers and other government ministers regularly writing opeds for The Australian and assorted other Murdoch and Nine mastheads – and making almost daily 'drops' (leaking press releases a day ahead) to the press gallery PR merchants of the News Corp and Nine media duopoly; giving them free content to entrench their daily influence in the news cycle. Keeping them relevant, mollycoddling their political assassins.
This Stockholm Syndrome, this toxic codependency, could end overnight. They could 'move on'. But like a bad marriage they endure the abuse to keep the family together. They are scared.
The government even deploys public resources to pay its attackers – via the indirect subsidy program which is the Digital Media Bargaining Code. So it is that although their political kidnappers are paywalled – and Albo and Jim often write their freebie columns for Murdoch media which actually entice audiences to pay for News Corp subscriptions and further enrich Rupert's empire of global tax avoiders – fossil media continues to control the daily news cycle.
If the ABC and others were to show some mettle they could report this rather than daily reporting Rupert's reporting. Alas they can't move on, as they too suffer from fear of Murdoch, fear of exposing News Corp's agendas and their 'Their ABC' routine.
Moving on from moving on
On the Voice, Albo has declared he is moving on. We can believe that but News won't be letting him move on. Not on your nelly. With the benefit of hindsight, he should not have made The Voice Labor Party policy; rather, the proposition of a council of First Nations elders. He gave the No camp a grand opportunity to score political points by spreading fear. Albo is a white man, and "Albo's Voice" as they framed it was far easier to attack than the voice of Australia's long suffering First Nations people.
It is easy to say these things in hindsight. Yet it is remarkable that the No camp managed to render such a simple thing – a few words in the Constitution – so threatening, so complex and so confusing. It is remarkable that they managed to entrench the notion that The Voice was a body, a thing coming to hunt us down and dispossess us of our sacred property, rather than a few words of recognition which ensured that Parliament, that is all political parties, would devise the body and legislate it.
In any case, we're moving on. True story. Moving on the The Voice that is; there is no moving on from the politics of fear.
"Stuck in a colonial past" – the world condemns Australia's "No" vote on The Voice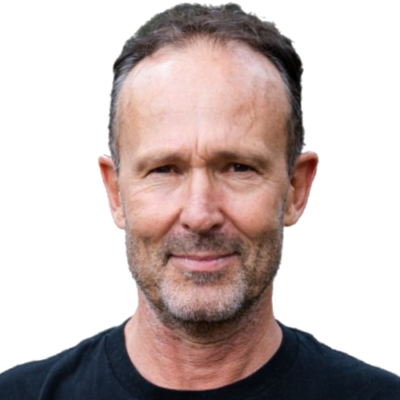 Michael West established Michael West Media in 2016 to focus on journalism of high public interest, particularly the rising power of corporations over democracy. West was formerly a journalist and editor with Fairfax newspapers, a columnist for News Corp and even, once, a stockbroker.